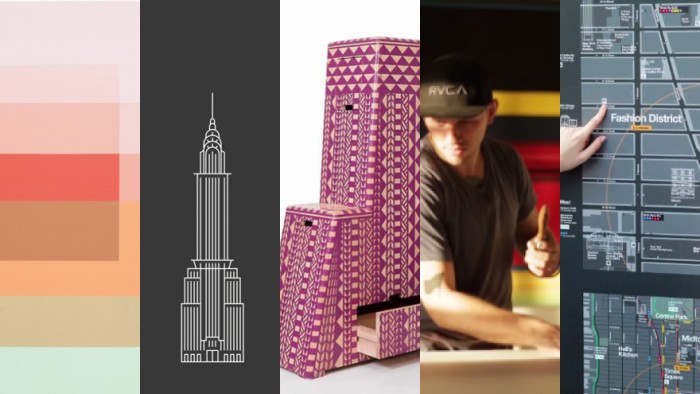 Michael Bierut explaining the power of logos in an exclusive interview with Design Indaba was the most popular story this week.
1.
You, the reader, put the second instalment of graphic designer Michael Bierut's exclusive interview with Design Indaba in the top spot. Among other things, Bierut talks about how designing makes you less normal than other people.
2.
Our favourite graphic designer makes another appearance in the top stories this week. In part one of the interview, Bierut talks about writing his new book, How to: Use graphic design to sell things, explain things, make things look better, and (every once in a while) change the world.
3.
Readers were captivated enough by Andrzej Urbanski's paintings to put this Lookbook in the third spot.
4.
The striking good looks of Dokter and Misses' new range of storage mimicking Kassena architecture from West Africa secured this story a top spot.
5.
The short film on artist Andrzej Urbanski's process attracted readers curious to know more about his work and life.
Watch the Trailer with Michael Bierut