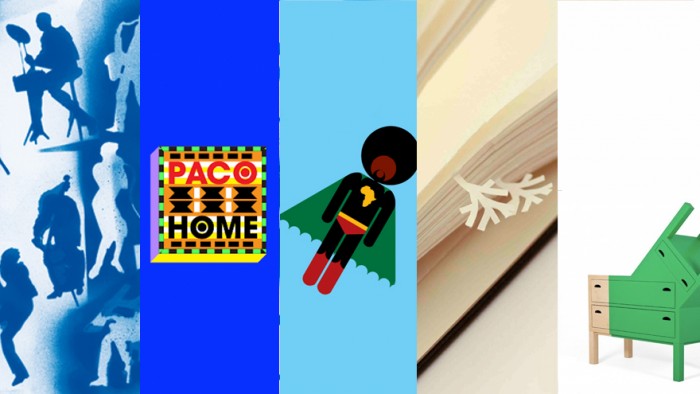 1
In this Q&A, London-based creative director Jon Daniel tells us why he's on a mission to showcase designers of African descent from all over the world.
2
Our pick of all things Africa at the 2014 London Design Festival proved popular. You can still catch some of the highlights if you're in London this weekend. See our picks here.
3
Niklaus Troxler's twin passions are graphic design and jazz. His prolific body of posters for music festivals and events are in the collections of major museums around the world. Watch our video interview with him here.
4
Our call for the international A' Design Award Competition piqued the interest of aspiring and established designers. Here's all the info you need to enter.
5
The Detour collection of Moleskine notebooks, which have been customised, hacked, illustrated and written in by some of the world's leading designers, is on view at this year's London Design Festival. Take a peek in our Lookbook here.