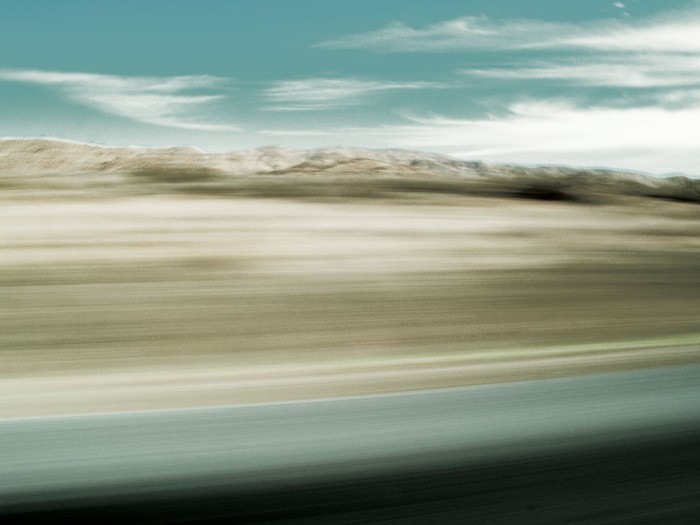 "Man, animal and nature are equally thankful when it rains in the Karoo. Where there was previously nothing, pastures of green tones appear. Snow-white three-thorns flower like fresh snow on the red sand, with a carpet of yellow buttercups in the foreground. Gnarled chicory trees catch the last rays of sunshine before the blood red horizon disappears to make way for a breathtaking canopy of stars. Where can one find better creative inspiration?" asks Oona Scheepers, distinguished South Africa-born automobile stylist.
Scheepers enchanted Design Indaba 2008 delegates when she explained that her work on the Porsche Cayenne was inspired by the Kalahari's palette and the Audi TT by the shades of a Free State thunderstorm. "Nature is an immense source of inspiration with its flood of colours and materials in all the nuances you can imagine - especially in South Africa where the light has a different effect on colour," she explained.
However, mother nature has seemingly guided more than just Scheepers's aesthetic leanings. Born in Prieska in the Northern Cape, she grew up on a farm in the Karoo where she daydreamed on the ash heap, played with bone dolls and made wire cars - replete with sheep fleece upholstered seats, and decorated with shards of porcelain, polish tins and other junk material.
"The Karoo left its imprint on my life and career. Its vastness; its harshness in times of drought and the excess it offers when it rains, have given me a discipline in life that has allowed me to push myself just that bit further every time I needed to. You can apply the Karoo to your career: Work hard and work hard for long enough and the rain will come," says Scheepers.
Although she first became aware of the power of cars "to change people's moods" on the back of her father's Ford pickup in the Karoo, it was only when she met her car-fanatic husband that she became inquisitive and developed her own passion. Having completed her degree in graphic design at the then Cape Technikon, she was devastated at being turned down for a job by Car magazine.
"That incident put a lot of drive into me, so I guess in hindsight I should thank Car magazine. The Dalai Lama once said that what you don't get is sometimes the bigger gift. It took years before I understood that," she intones from Wolfsburg, Germany, as Volkswagen's head of design: colour and trim.
Before Scheepers's appointment at VW this year, she worked at Porsche and Audi, respectively, and includes the Porsche Carrera GT, Cayenne and Cayman, as well as the Audi R8, A5, A4 and recent show cars, in her portfolio. Her mentor, Walter de Silva, currently design chief for VW, inspired her move to VW. "It is one of the biggest challenges in my life and I love big challenges. When I left Porsche, they were on pole; when I left Audi, they too were on pole; now it's time to bring VW on pole..."
For Scheepers, working on the Carrera GT - a car priced at R4-million and of which there are only 18 in South Africa - was one of her career highlights: "It was a great honour and a technical challenge. This is a vehicle that stands on the peak of design in the motor industry, an irresistible symbiosis between design and technique."
In turn, working at Audi was an accomplishment in itself. "In my two years at Audi I learnt almost more than in my entire career. The pace was harsh and our goals already outlined until 2015. I learnt a lot about strategy, leadership and teamwork - characteristics that are not generally priorities for most creative people," she explains.
Then again, the creativity that goes into car design is not the average trend-focussed type - "the lifespan of a vehicle exceeds that of fashion by at least 10 years if not more", clarifies Scheepers. As such, her work is driven by predicting rather than following the trend, the longevity of proportion rather than detail, and creating timeless designs that are not trend-dependent. For this reason, she lives by the design philosophy of "Keep it simple - every line has a function!" and constantly revives her experiences of the Karoo landscape.
"Nature offers the widest array of colours that anyone can dream of, the strongest structures anyone can engineer, the biggest selection of textures anyone can wish for and shows how contrasts work perfectly. Nature is one of the best teachers, what more can you ask for?"
Watch the Talk with Oona Scheepers