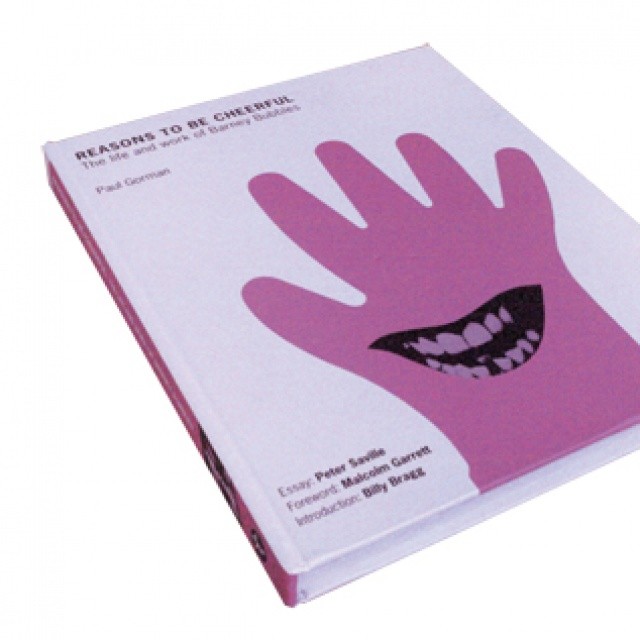 Barney Bubbles is one of the most mysterious and underappreciated yet subversively influential figures in the history of graphic design. Published by Adelita, Reasons to be Cheerful by Paul Gorman makes a case for the canonisation of Bubbles in the history of 20th century design.

Producing extraordinary work under a shroud of anonymity and a number of pseudonyms, in the 1960s Bubbles created early posters for the Rolling Stones, brand and product design for Sir Terence Conran, and psychedelic lightshows for Pink Floyd. Later he went on to create some of the earliest art-inspired record sleeves for new-wave stars including Elvis Costello, Ian Dury, The Damned, Billy Bragg and Depeche Mode.

An essay by Peter Saville is particularly convincing of Bubbles's value in turning the record sleeve into a design object as Saville offers a personal account of his own growth as a designer through exposure to this work. Moreover, Saville pointedly recognises the significance of record sleeves in the global dissemination of design trends. In the 1970s and 1980s, before the internet and global TV networks such as MTV, the record sleeve was one of the fastest ways to distribute visualisations of pop culture – often challenging the hegemonic mainstream. Record sleeves were a form of communication between designers from across the world, this interaction going on to influence the designers' other output.

Written from a considerable body of research including interviews and contributions from family, friends and colleagues, Gorman offers a fascinating tale of the idiosyncratic Bubbles. Illustrated with hundreds of instances of his work, the book comes across as a forgotten treasure trove that has been reopened.