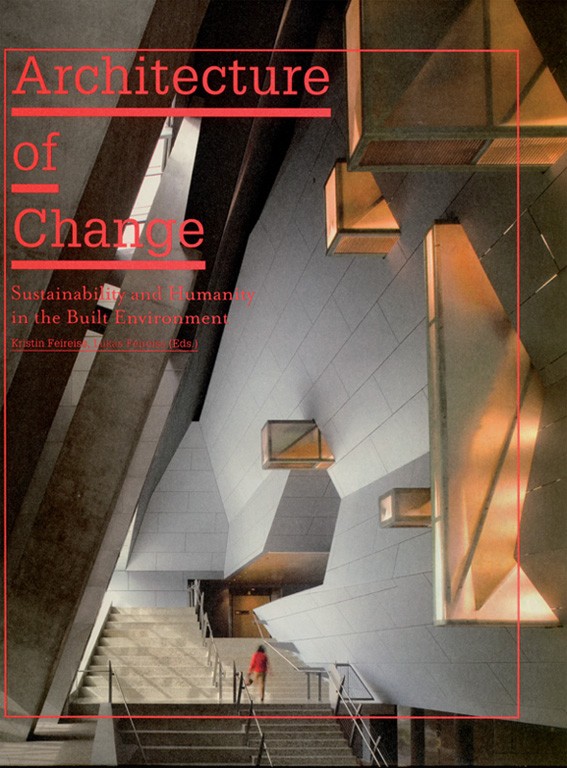 Architecture of Change
Architecture of Change is a book about sustainable buildings, and the cover has not a single shade of green. Instead, there is a blinding techno-orange theme throughout the pages. The content is fitting: Exciting, thorough and beyond the clichés of eco-friendliness.
Published by Gestalten, it gathers the 40 projects submitted for the Zumtobel Group Award for Sustainability and Humanity in the Built Environment. The wide array of projects all share two points: outstanding architectural quality and a considerate approach to the environment. Work by the likes of Morphosis, Steven Holl, SMC, Alsop, Rural Studio and less famous projects are accompanied by essays from experts in architecture, science, economics and politics.
At last, a book that demonstrates that super-topical sustainability has nothing to do with a nature-friendly look. Instead, socially and environmentally engaged projects are here shown to also be beautiful, desirable and, often, radical. From upmarket houses and glass boxes to experimental flood-fighting giant sponges and rammed earth walls, Architecture of Change shows that there's place for intelligent use of well-known technologies, ground-breaking research, conventional minimalism, wit and even funk in sustainable architecture.
Well documented with plenty of pictures, some architectural drawings and insightful texts, this is a great tool for architects and designers. And if, despite a worried world, your nihilism prevents you from taking any interest in the future of humanity and the rest, just take it as a beautiful coffee table book – enjoy the tantalising layout, skip the essays and look at the inspiring images. (Wait, can a nihilist be inspired?)