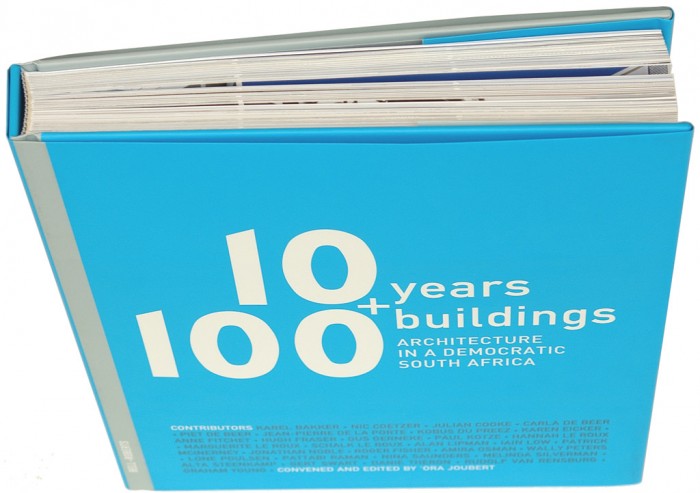 It's hard being the first book in a space. As such, Professor 'Ora Joubert has judiciously outlined the curatorial framework of the 10 Years + 100 Buildings compendium to contemporary South African architecture.

Published by Bell-Roberts, it takes its queue from  10 Years 100 Artists (Bell-Roberts/Struik 2004), which invited 10 art critics to each nominate 10 artists for inclusion. For this architectural sequel, architects were invited to submit work for consideration, submissions were grouped into six geographic regions that took into account the bioclimatic factors inherent in architectural expression, and academics from those regions were called upon to review the projects. Based on these recommendations, 10 Years + 100 Buildings documents the most worthy projects since South Africa's transition to democracy and includes work in the public, institutional, educational, healthcare and residential sectors.

Commendably, a considered, peer-reviewed academic paper prefaces each geographic region and the book is annotated throughout, offering value to scholars, professionals and the public. Even more significantly, buildings are assessed on their own parameters in individual reviews that do not shy from critique. Jobber's introduction itself offers a meaningful engagement with the complex history of local architecture, contextualising international movements, decrying the demise of the country's regionalist traditions, and recognising the political limitations. 

Indeed, 10 Years + 100 Buildings makes an overview of South African architecture seem feasible. The book's only glaring weakness is the dubious reproduction values of some of the images.