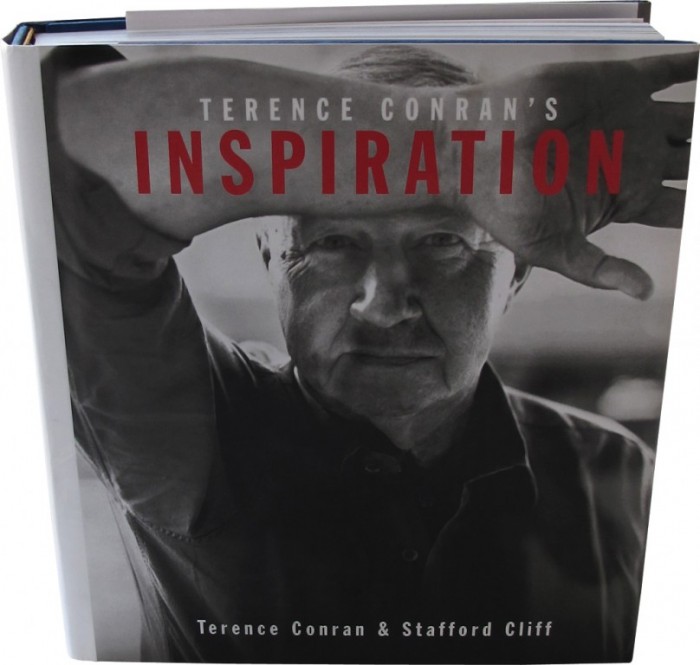 Sir Terence Conran's latest book, Terence Conran's Inspiration, written with graphic designer and author Stafford Cliff, is best described as part visual biography, part guided tour. Published by Conran Octopus, it's an interesting and comprehensive collection of photographs, images, graphs scribblings, memoirs and prose, all of which hint at what inspires Conran's multitude design interests.
With his 32-room home in Berkshire as departure point, Conran takes the reader on a journey through the different sources of his inspiration. His home is his hub of creative energy, in addition to being the centre of his Habitat design business, a kitchen to test recipes and write cookery books, a working fruit, vegetable and herb garden for the Conran restaurants and a factory for furniture production.
On the eve of his 80th birthday Inspiration is an appropriate ode to a life driven by a design passion. Conran says in the book: "I live with design. Every moment of the day and quite a lot of the night I am thinking about the design of things or spaces."
Inspiration is a very personal concept and Conran's particular brand definitely won't appeal to all. But it's interesting to take a glimpse at the objects, spaces and processes that rouses the imagination of this big name in British design.