Soweto-based Thulani Kubeka, a Design Indaba Emerging Creative for 2022, was raised by his grandmother while his mother completed her studies. During this time, he developed a love for history and storytelling which spills over into his compelling photography. Each frame pays poetic homage to the subject – invariably someone expressive, full of life, and uniquely fashionable.
Kubeka tells Design Indaba why photography appeals to him, who his influences are, and why any camera will do.
1. How did you come to focus on fashion and portrait photography? Did you study or were you self-taught?

I've always had a desire to create. I tried to paint and draw when I was young, but I was terrible at it! I decided to use my lunch money to pay my classmates to draw my favourite cartoon characters. I collected these in a file that later turned into a mood board containing all the things I thought were beautiful at the time.
As I got older, I found that the best way of expressing myself was through what I was wearing – I was heavily influenced by my mother, the environment in which we lived, and the video games I played growing up. This further sparked my desire to create, so when My friend Khongi bought a camera for us to take pictures of ourselves with, I started taking photos. I haven't looked back since – it was the battery I needed to run my creative machine!
Fashion and portrait photography is a perfect mixture for me as it allows me to paint with light and tell intriguing stories. Each garment and face has a different life and thus a different story to tell.
2. Do you have a favourite camera?
I really don't have a favourite. I believe that a camera is just a tool, and any camera works. I've shot photos on my iPhone that have been exhibited in different countries. The power comes from the eye and the technique.
3. Your work is very considered and strikingly interesting. How do you go about setting up your subjects?
Most of my personal work is created from a mental picture I have, or a feeling that's sparked by conversations, music, or things I see around me when I'm driving. Everything that pops up is written down on sticky notes or on my phone, and I start creating from there.
4. Who are some of your influences, and why?
I believe that you can take a bit of influence from everything and everyone you meet. One of my previous projects, 'Playing Dice', was influenced by people gambling on the streets. I collaborated with Vast Creatives to create a fashion shoot based on that idea, but when it comes to photography and image-making, I am influenced by the people I've had opportunities to work with, and with whom I continue to work with in the commercial space, like Bianca Theron, Ross Garrett, Tatenda Chidora and Travys Owen. These photographers have played a huge role in my life, influencing me in everything from the technical side of the work to client interaction and staying true to myself at all times.
5. What are some of your career highlights to date?
I've been part of various exhibitions, with my fine art works being shown in different galleries in Greece, New York, Italy and England; but I think that being selected as a Design Indaba Emerging Creative is the most mind-blowing thing for me right now – as is having one of my photographs in the Workers' Museum in Newtown.
6. What are you working on at the moment, and where would you like your art to take you in future?
I'm currently working on building my commercial portfolio and creating more fine art work for future exhibitions. In the future, I'd like my work to allow me the opportunity to grow into a directorial role and also allow me to explore other creative paths.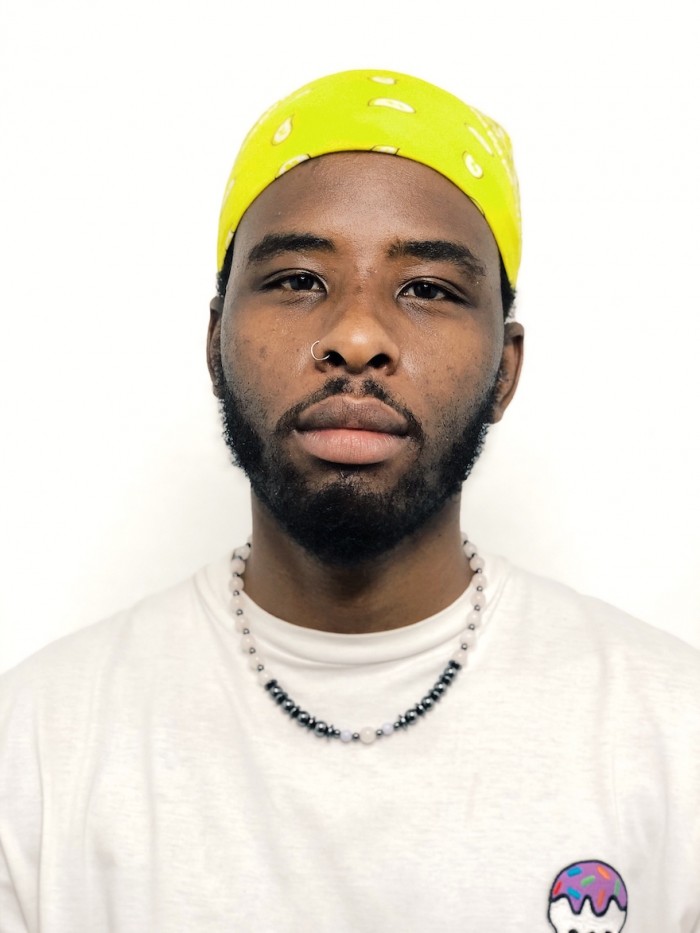 Read more:
Announcing Design Indaba's Emerging Creatives Class of 2022.
Smooth operator.
Design thinking writ large.
Credits: Thulani Kubeka