Graphic designer Moeko Selebalo, a Design Indaba Emerging Creative for 2022, uses multiple media to communicate ideas and craft people's dreams. The Gauteng-based creative, who obtained a Bachelor of Arts in graphic design from Eduvos in 2021, tells Design Indaba what drives him to make art and who his influences are.

1. You've mentioned that both performance art and graphic design offer ways for you to communicate. Can you tell us a little bit more about that?
My main objective is to get the audience immersed in the concept. I'm passionate about creating completely different experiences, focused on interaction with the user and enriching people's lives through design. When it comes to being creative, my ethos is to apply design thinking to everything. My craft is rooted in design thinking turned into tailor-made solutions that meet people's needs. I also love African discourse and literature – I apply these principles subtly in my practice.
2. How old were you when you started drawing, and did you always want to become an artist?
I started drawing at the early age of four. It's probably the only thing that has stayed constant in my life since then. I'd say it chose me. When I was 16, I decided that I wanted to transfer my concepts and ideas digitally, then physically. I'm really glad the people around me made me draw or design for them because that's how I've improved – and it brings me great fulfilment to craft people's dreams.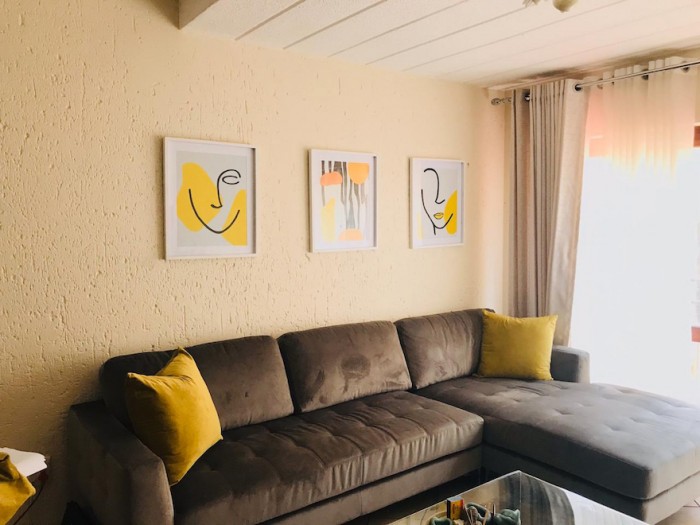 3. There's a great purity and simplicity in your artwork, as well as a playfulness and fascination with line. Tell us how you would describe or define your work?
The style I enjoy most is abstract minimalism. I use my art as an instrument of tranquillity and optimism to complement interior spaces. At the moment, I'm obsessed with essence, the root of everything. I try to capture line, balance, and rhythm in my works. Line is described as a mark left in the path of a moving point. I use this idea to characterise my journey.
4. Who are your influences, and why?
Steve Jobs. His call for functionality and simplicity helped me with my design process. There are 20 or 30 ideas behind a simple final artwork. It may seem simplistic, but is very much considered.

Virgil Abloh for his ability to understand the current zeitgeist through creative direction. He really created the blueprint for next-generation creatives to follow for the next 30 or so years. I also love the sentiment of sharing knowledge.

Tabita Rezaire. Her works always reference spirituality and etherealism and they have helped me to understand that you can conduct healing in performance arts. She's a really big inspiration!

Jana + Koos. They helped me to realise that raw and authentic concepts can make it to the 'commercial' space. I get my playful approach to design from their works. We are art – have fun with it.

Garth Walker's iJusi. The art direction that was taken to describe South Africa around 1993 onwards is the true national brand constructed by the people. I see iJusi as a mouthpiece of the voiceless; it's anti-propaganda.

Daniel Ting Chong. His work reminds us of what world-class graphic design looks like – and he's from South Africa, which gives me the belief that my work can also cross borders.

My family and close friends. They believe in me so much – I could never be who I am today without them. I'm surrounded by a good group of winners, and that rubs off.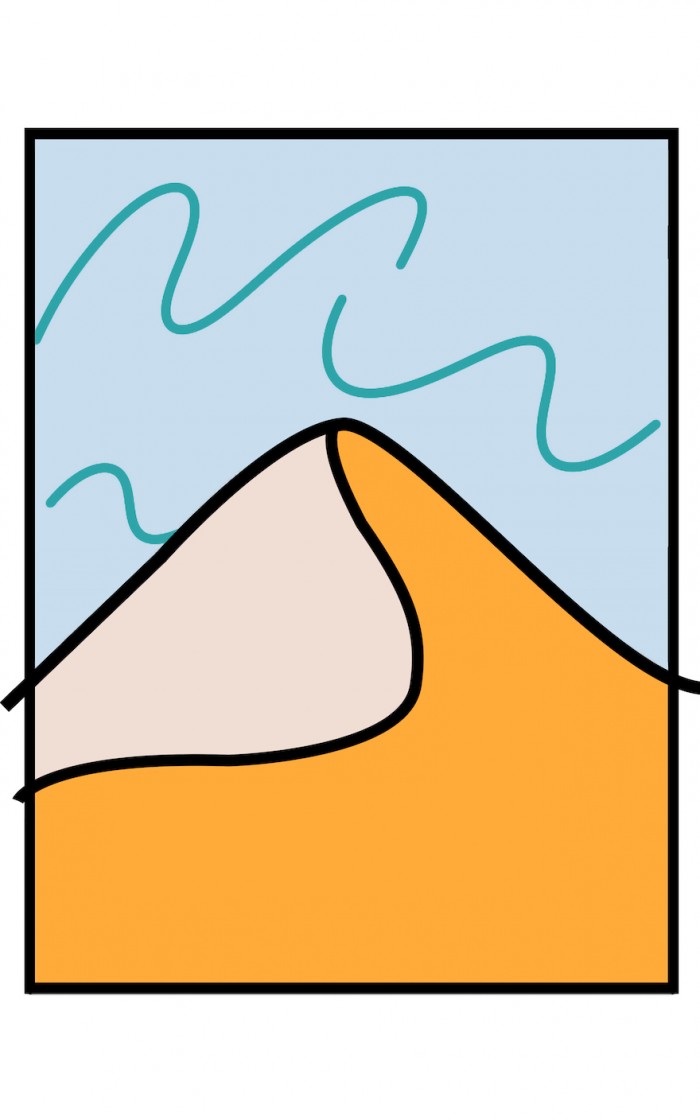 5. Career highlights to date?
Doing work for MaXhosa Africa on their Dimaz shades collection, having my profile featured on Dazed Club, and being selected as a Design Indaba Emerging Creative for 2022.
6. What are you working on at the moment?
Look out for some of my new works at Newtown Junction. The Department of Sport, Arts and Culture has given me the opportunity to show some artworks and products through a collaborative pop-up store. The works will be available until mid-2022. I'm also working on expanding my creative incubator, which can be viewed on Instagram – my handle is @sensorystudy. I'm working on a collaborative initiative with Bontle Juku, from the Design Indaba Emerging Creatives Class of 2020, on some really exciting, ground-breaking work, so stay tuned on Instagram – follow @sensorystudy and @_theeartisticmind.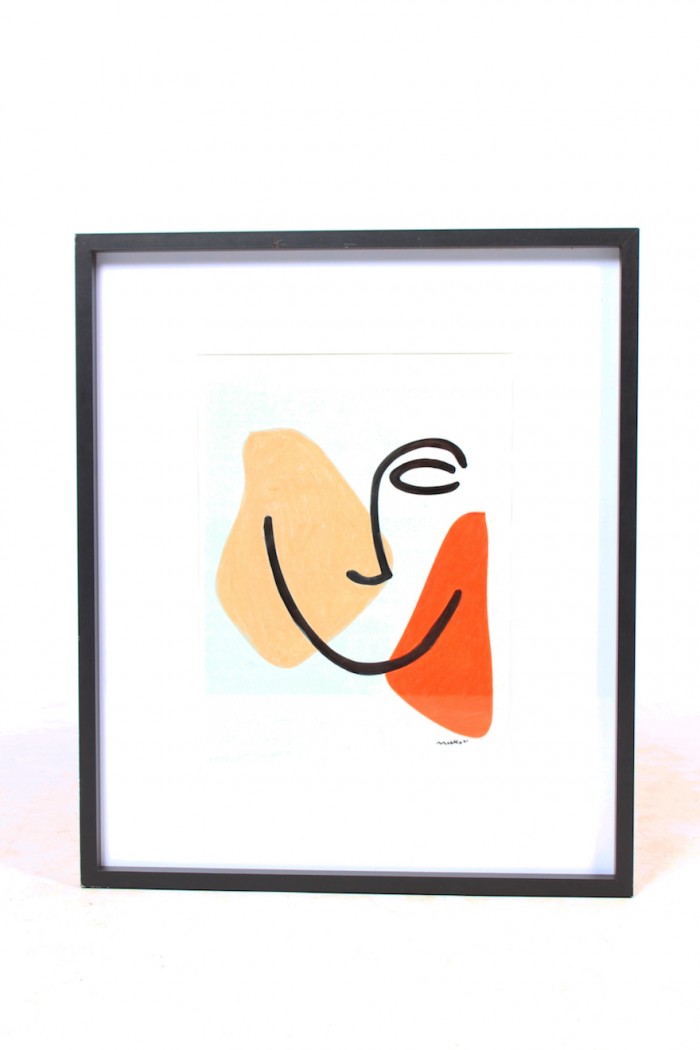 Read more:
Announcing Design Indaba's Emerging Creatives Class of 2022.
A virtual leap for the lab.
Futureworld.
Credits: Moeko Selebalo