Design Indaba alum Marije Vogelzang, who pioneered the creative field of eating design, which focuses on how people design their food habits, ways and rituals, recently published Lick It, a book that aims to 'challenge the way you experience food' with 32 unique food challenges.
Vogelzang founded the Dutch institute of Food & Design, a global platform that aims to connect designers to players in the food field, and to promote the understanding and relevance of food connected to design and design connected to food.
Design Indaba interviewed Vogelzang about Lick It, why it's important for her to change people's relationship with food, and her online courses.
What does it mean to be a food, or eating, designer?
It means that I apply my design skills and design thinking to the topic of food. This results in experimental dinners, installations with food, or exhibitions about the future of food. It can result in designs to get kids to eat their vegetables, to help elderly people to find forgotten memories through food, or to reconnect with all your senses. I work with farmers, chefs, psychologists, the food industry and retailers.
What have been some of your 2022 highlights?
For most of the time I have been working on my new book, Lick it. The writing process has been interesting, as I am a designer, not a writer. When I started, I wasn't sure if I would be able to use text without images to create an engaging story. Of course, as a designer, I am used to telling my stories with food, shapes, colours and experiences — not with text.
I wanted to make a book without photographs, because I want this book to be about you, the eater, and how you eat, not about me or my work as a designer. I am sharing my design tools for you to apply to your own way of eating. (I did make illustrations with the text because I think these leave room for the reader's own interpretation.)
I found that I am capable of creating a visual story by using only words. That was a great insight. We, eating human beings, are storytelling animals. Stories shape our lives and our food. If you realise this, it changes everything about how we experience our world.
Lick It is described as a book that will radically transform our relationship to food. Why was it important for you to challenge the way people engage with food?
Food is the most important material in the world but it seems as if the more food we have, the less appreciative we become. Most people only think about food in a few ways: They think: Do I like the taste? Can I afford it? Will it make me fat? And a few people might add: Is it sustainable?
I think these questions are indeed valuable but it's a shame if this is all you think when it comes to food. Food is also magical, has secret powers, is shaping the world, can reactivate our senses, is one of the few things that really remind us of the essence of life, shapes our identity, is highly political, is a great carrier of gender issues, and can be used to assess your own life. If you want to develop your ability for creative thinking, food is a great tool to practise on.
There are endless ways to change the way you perceive food, but if the only thing that happens after reading the book is that you feel the real value of food, then I would already be satisfied.
Give us an example of one of the challenges in Lick It.
One of the challenges is a sound file you can download to change the experience of drinking water. It's incredibly simple yet powerful. Another is to design your own funeral dinner.
Please give us a brief explanation of your upcoming course, the Food & Design Dive?
The Food and Design Dive is an online course for foodies interested in creative ideation and creatives interested in food. It's an amazing 10-week journey where we go into different areas of food and design, and do weekly homework challenges with a group of inspiring people from all around the world. It helps people to find more inspiration in food and design, and to develop their own mini portfolio in just 10 weeks.
What are you most looking forward to in 2023?
There are a lot of great projects coming up. What I like the most is that, after 23 years of working in food and design, I am now creating things that are useful for a broader audience. Eventually, I want to challenge the whole world to change the way they experience food.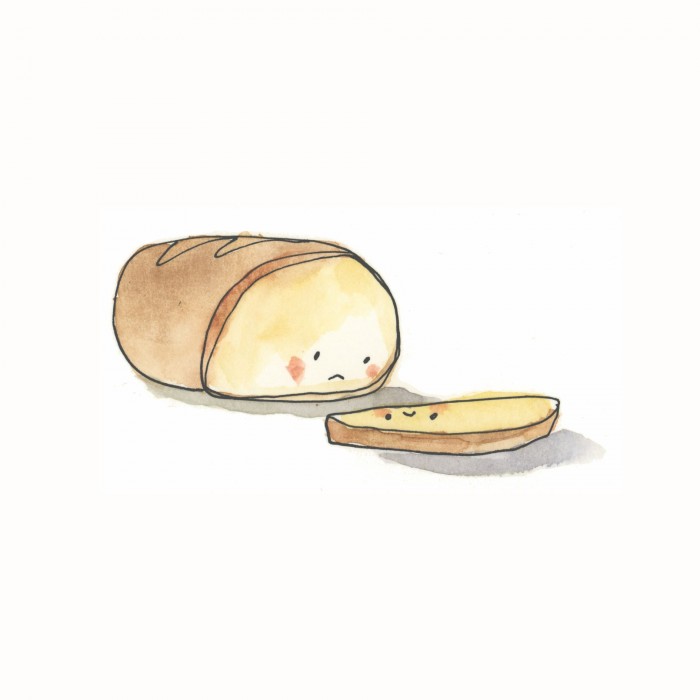 Read more
World Food Day: Let our culinary masterminds dish up excellence for you
Using your eyes to trick your stomach
Marije Vogelzang imagines meat growing on plants for her food design project
Photograph: Marije Vogelzang.