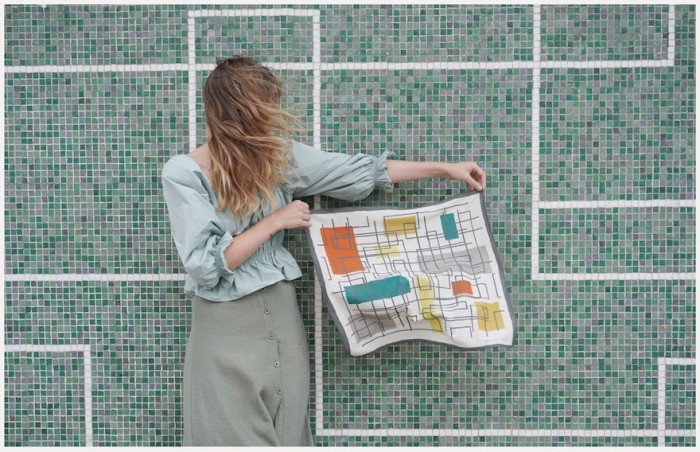 Designers drawing on their environment is not a new phenomenon. Being inspired by our surroundings is part of what it means to be human. But when a beloved South African brand collaborates with other local designers to celebrate one of Cape Town's most recognized and frequented landmarks - the Sea Point Promenade - it's a collection sure to spark joy.
Heather Moore, founder of Skinny LaMinx, is a one-time Design Indaba Emerging Creative (Class of 2006). She also illustrated the 2013 Design Indaba Conference, and we used her designs as the identity for the Design Indaba Expo. We asked this local design veteran, and friend of the Design Indaba, about her latest project.
Why the Promenade? What made you see this space in terms of product design?
I love that it's one of Cape Town's truly public urban spaces, appreciated, used and enjoyed by all kinds of people from across our city... and across the world. Over the last few years, many big modern developments have started to appear along the Atlantic Seaboard, and while I'm not against development per se, if it eradicates heritage and charm, those losses are irrevocable. I am concerned that the allure of development might mean mid-century architectural treasures are dismissed as old-fashioned, and potentially lost.

My intention in creating the Promenade collection is to celebrate three of these mid-century facades with the aim of helping people see their beauty. My hope is that my designs open people's eyes to the architectural treasures in the area.
How did the collaborations with other designers come about - how did you choose the brands to work with?
For the Fortuna vase, I collaborated with ceramicist Martin Braye of Vorster & Braye, as he was an engineer before he became a ceramicist. I knew he'd enjoy the technical challenge of designing this piece, which is based on the facade of Fortuna apartments.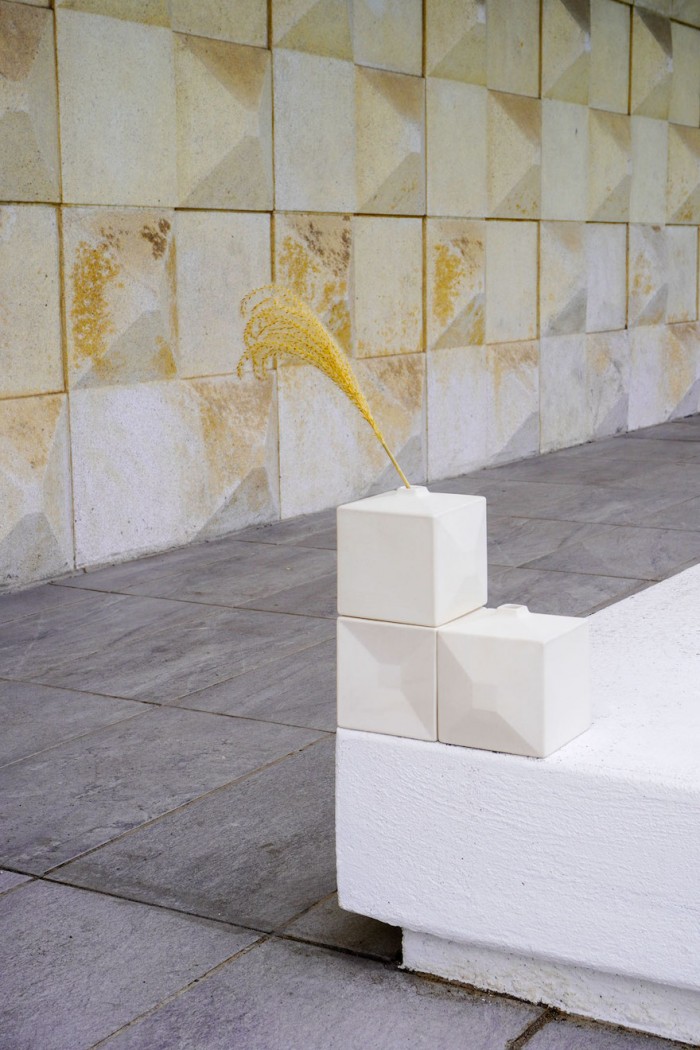 Working with The Wren Design came about when Wendren Setzer approached me to collaborate on a collection of screen-printed laptop sleeves, wallets and purses as she was looking to add blocks of colour to her range. The strong colours of my Promenade design were perfect for this goal, especially when we extended the patterned sleeves with pops of plain colours.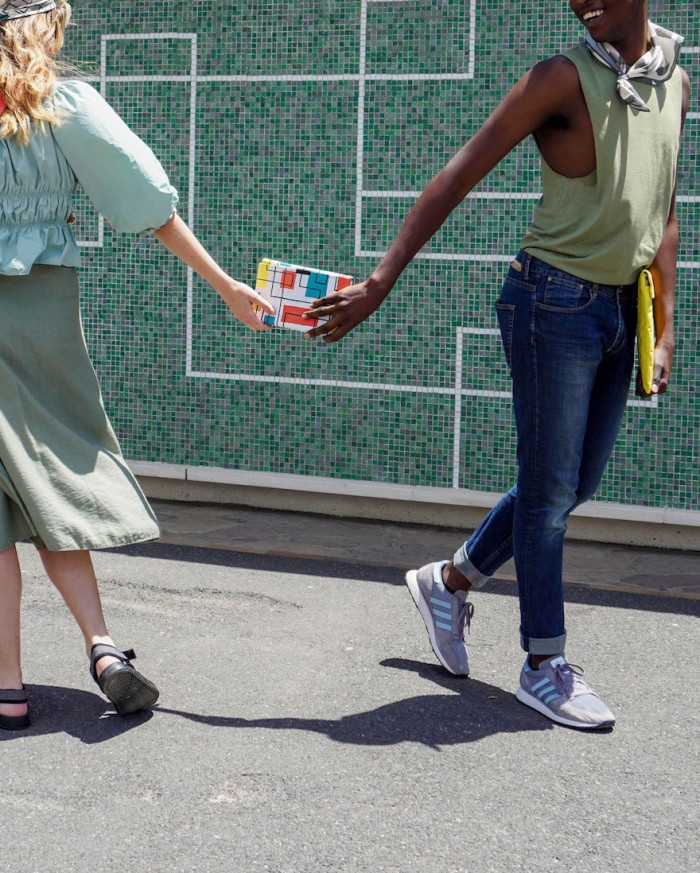 I've been wanting to produce a risograph print with Dreampress for ages, and the three facades of Fortuna, Bonne Esperance and the mosaic mural on the Sea Point changerooms seemed like a great subject, so we worked with Riso Prints to realise this goal.
Tell me about the process of translating 3D spaces and objects onto flat surfaces and functional objects?
It always starts with looking and noticing, which is something I do constantly. But until I stop and make a sketch, I don't really see properly.
I also often start exploring an idea through cutting paper, or carving linoleum for making prints. I tried expressing the light and shadow of the Fortuna facade in a 3-colour papercut, which eventually ended up on the silk/cotton Fortuna Summer Scarf.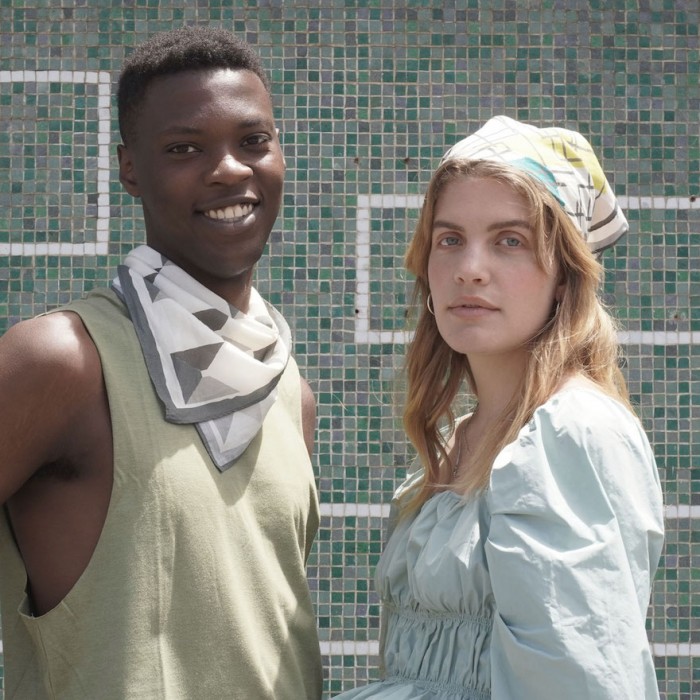 For the meandering line from the Promenade mural, I did all kinds of exploring. I spent months stitching the design in needlepoint, I printed it with simple carved stamps, but eventually I used the sketchy line of my original pencil drawing, placing loose squares of colour behind to create a design reminiscent of a Mondrian painting.

All three facades - the public changerooms, the Erik Laubscher terrazzo mural, the Fortuna facade - were also turned into poster designs, printed by Dreampress on a Risograph machine, which required me to learn some of the technical production quirks of this unusual Japanese printing technique.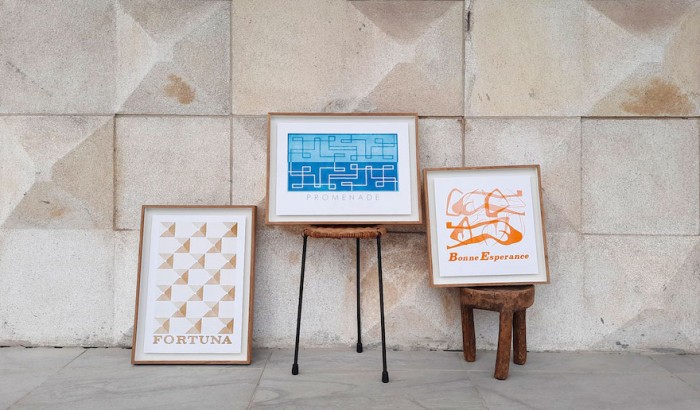 For more:
Skinny LaMinx's Diggi Dot: https://www.designindaba.com/articles/creative-work/skinny-laminx-launches-diggi-dot-collection
Heather Moore's illustrations of #DI13: https://www.designindaba.com/articles/creative-work/conference-2013-illustrated
Heather Moore on what she's accomplished since graduating from our incubator programme: https://www.designindaba.com/articles/creative-work/three-creatives-importance-dabbling-different-sectors
Paradise is Here: https://www.designindaba.com/articles/creative-work/product-spotlight-paradise-here