Cape Town decor and fabric brand Skinny laMinx is widely known for the patterns and prints that adorn everything from fabric to wine bottles and ceramics.
The brand, which has a flagship store on Bree Street, exports internationally and has collaborated with the likes of clothing and homeware giant Mr Price Home, Heath Ceramics and New Jersey-based organic quilting company, Cloud9 Fabrics.
But in 2006, when owner Heather Moore was still figuring out her craft, she decided to enter the Design Indaba Emerging Creatives programme.
In collaboration with the Department of Arts and Culture, Design Indaba established the programme in 2005 to nurture new talent and knock down the barriers to entry for those just getting started in the design industry.
Moore, who was one of the earliest participants in the programme, says her experience as part of the curated group of young designers was encouraging because of the feedback she received from the public and her peers.
"I was selling my goods online already, mostly to clients in the USA, and although it was still a few years before South Africans started buying my things, the positive feedback from the Emerging Creatives programme encouraged me enough to start printing my designs on rolls of fabric instead of just on individual cushions and tea towels," she adds.
More than 40 designers and creatives exhibit their work at the Design Indaba Festival annually. The majority of these designers are new to the industry and as such, they often struggle to articulate their ideas. For Moore, presenting her work to the public at the exhibition forced her to conceptualise her brand as a whole and execute that vision amid stiff competition.
"It's a great challenge to have such an important deadline early in your career, and helps you move things from concept to concrete," she adds.
Today, Skinny laMinx continues to sell wholesale internationally and from their store, and plans for expansion and growth in the years to come.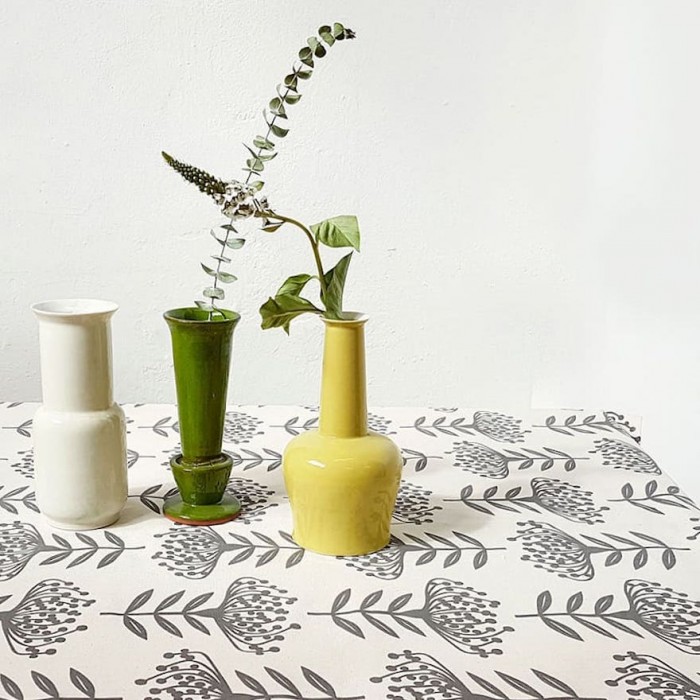 For pattern maker and architect Renee Rossouw, applying for the Emerging Creatives programme in 2012 was a chance to showcase her patterns and enter the market.
"As I had just started my studio and could not afford to rent a space, Emerging Creatives seemed like a great platform as they elect your portfolio and give an opportunity for free, something very necessary for a young person. I was 24," she explains.
Rossouw says the programme contributed to her career by putting her in direct contact with businesses and brands that were interested in collaborating with her. For example, it sparked a collaboration with Mr Price Home.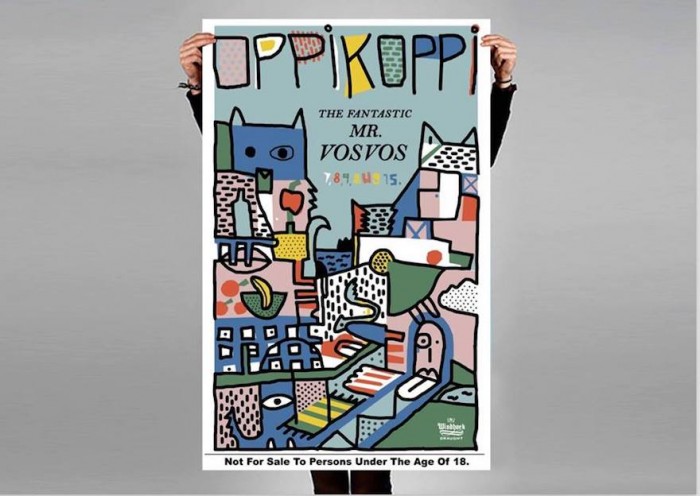 "The actual conference attracts many professionals that wander around the festival. The Design Indaba makes you feel part of a community of creatives. Many people stop by your stand to chat, and in a sense, you get a real feel for the market and the people interested in your type of work."
Like Moore, Rossouw advises that young designers applying for the 2020 Design Indaba Emerging Creatives programme design their exhibition stand as a coherent whole.
"Don't just decide which work you want to present. Make a story with the stand and it will speak for your identity. Be playful, it doesn't have to look like a gallery. Make it friendly and worth engaging with, either visually, or through tactile experiences, or even just the way you present yourself. Dress like your brand," she says.
Rossouw has gone on to collaborate with furniture designers De Steyl, restaurant franchise Nando's and music festival Oppikoppi.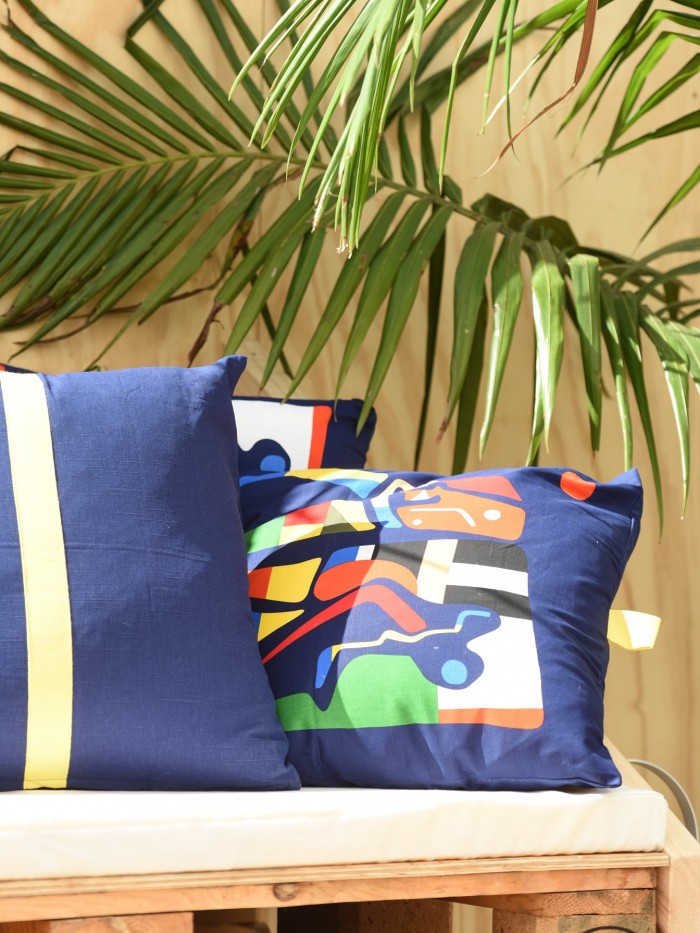 She is also one of the African designers who worked on the IKEA Overallt collection, a collaboration with Design Indaba that launched at the 2019 Conference.
"On the side, I work actively as an artist, making paintings and collages and linocuts and will have my third solo exhibition this year. A lot or most of my pattern ideas come from this side practice," she adds.
Emerging Creatives 2006 participant, graffiti artist Serge Onelove shares Rossouw's love for dabbling in a variety of artistic expressions.
He says that since his participation in the programme his career and job titles have changed as he gained more work experience.
"I always knew what I wanted to do and I am doing that now. I am a Graffiti Artist. I have had a few years of graphic design experience and I have let that go to pursue a life as a Graffiti Artist. That is what I was before the graphic design, but now I can apply some of the learning in the way I approach Graffiti Art."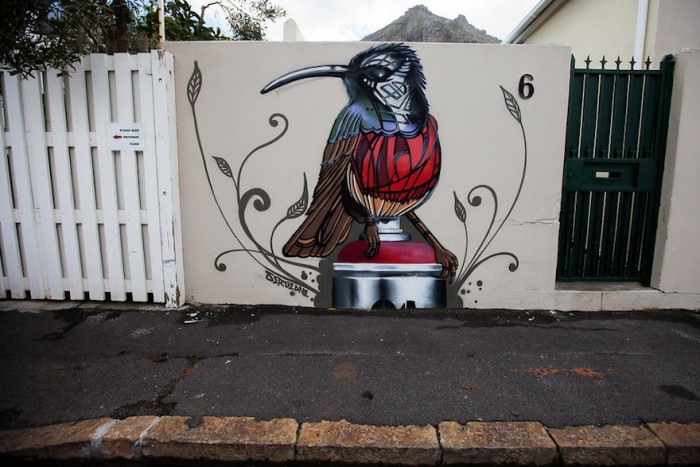 He says that being part of the programme all those years ago allowed him the opportunity to see first hand the level of work produced by his peers and this pushed him and helped him focus.
The aim of the Design Indaba Emerging Creatives programme is to provide a valuable launch pad for rising stars. Every year Design Indaba scans South Africa for up-and-coming young creatives to join this incubator programme. With funding assistance from the Department of Arts and Culture, the chosen participants then receive mentorship, workshops and attend the three-day Design Indaba Festival in Cape Town where their work is displayed.
Emerging Creatives: Where are they now?
South African designer Thaakierah Abdul exhibits Cape Malay culture at Emerging Creatives 2018