Viveka Vassen graduated from the Cape Peninsula University of Technology and went on to work at House of Monatic, a menswear brand, while her sister Rucita joined Good Design, working in art direction, corporate brand identity, web design, packaging design and restaurant/interior branding.
Now, combining their respective skills, the Vassens - members of the Design Indaba Emerging Creatives Class of 2023 - collaborate with craft communities to develop functional art pieces while creating economic empowerment.
We interviewed the duo to find out more about their favourite pieces and cultural inspirations, and this year at a glance.
What led to the creation of your design studio, Studio Ananta?
Just before lockdown, we started a business travelling to different destinations to source and import handcrafted home decor and fashion accessories. We returned from our first buying trip in India, but a month after our shipment arrived in 2020, we went into lockdown. With travel no longer an option, we were hit with a major curve ball.
We put this business plan on pause and took the opportunity to reassess. With the time and space to explore our creativity, we were reminded that our first love was designing. At the same time, we did not want to be restricted by our 'fashion designer' and 'graphic designer' boxes. We wanted to do so much more than this.
We realised our ultimate dream would be to establish a design studio that allowed us the freedom to explore all sorts of creative projects across design disciplines. Being passionate about the volunteer work we do in our space and time, it was equally important for us to build an impact business that economically empowers underresourced communities and positively contributes to the environment and a more conscious world.
Driven by our purpose to use our creativity to uplift humanity, we set out to find craft communities we could work with. The beaders at Monkeybiz were the perfect match to bring our first collection of functional art pieces to life, and after seeing the first samples, we knew we had something magical!
Viveka has a background in fashion while Rucita worked in graphic design. How have you combined these disciplines in Studio Ananta?
Our fashion and graphic design skills seamlessly get woven into everything we create. We're excited by exploring new possibilities, reinventing the traditional and giving it a fresh look, with an element of surprise — and our different design skills and perspectives give us this edge.
Our backgrounds complement each other, with Rucita's graphic design skills digitally giving life and shape to our ideas, and her structured approach with strong graphic patterns being evident in our design style. Alongside this, Viveka's fashion skills and knowledge of sustainable textiles have been a driving force in our playing with materials and designing an eco-friendly and vegan handbag range.
Being a multidisciplinary studio gives us the freedom to play and experiment within different design disciplines while maintaining our bold and colourful signature style.
What's your biggest inspiration?
Craft, culture and artisans.
We're inspired by the richness of cultures, in particular our homeland Africa and ancestral land India, and their traditional craft techniques, which hold a handmade and human essence. Both cultures are alive with vibrant colours, bold patterns and textures that are unique.
We're inspired, too, by the artisans and crafters who've inherited and continue to master traditional techniques passed down through generations. Their talent is so innate and unpretentious. They live simply and humbly, not seeking recognition, just allowing their talents to pour through them. This inspires us to support these artisans, and create beautiful and meaningful pieces that share their stories too.
Describe the creative process behind Ananta's pieces. How are you involved in the craft communities that create the pieces?
Our design approach starts with being inspired by a particular craft or material, and reimagining it in a FUN-ctional form. We begin by putting our ideas on paper, then mocking up the sizes and proportions of the structure. We meet with our crafters to discuss our ideas and how we can bring them to life. As our work is experimental, there is often a lot of back and forth with our crafters to refine the construction before we are 100% happy.
Due to the handmade nature of our pieces, they are extremely labour-intensive, making the prototype process very lengthy. It often takes months for a prototype to come together, making the end result even more rewarding and beautiful.
Seeing how proud our crafters are of the magic they've created brings so much more joy and meaning to what we do.
Tell us about one of your favourite Ananta pieces and the inspiration behind it.
It's hard to choose one, as each has a special meaning. A personal favourite is the Maata Pita Table Lamps. The inspiration behind creating these was the idea of family and love.
'Maata Pita' refers to 'Mother and Father' in Hindi - the male and female energy that creates life and the endless love that manifests. For the pattern, we created radial expanding forms, symbolising the love of our parents. The lamp form also reinforces the idea of parent figures who light and lead the way for us.
Being a sister duo and both having worked on the design together, this concept held so much meaning for us, with the design unfolding in a beautiful way.
What has been a career highlight for you so far?
We've had many exciting, proud and surreal moments – launching our brand and first collection at Decorex Cape Town in 2022 as part of the CDI's Handmade Collective Pavilion, an order for New York, and, of course, being selected as a Design Indaba Emerging Creative for 2023.
Being a new business with so much to still explore and accomplish, we feel there are many career highlights still to come.
What's up next for Ananta in 2023?
We have our own stand at Decorex this year, where we'll be launching furniture items. We're currently working on an Airbnb project, which has pushed us creatively to design spaces as well as explore and experiment with different materials. We'll also be launching a vegan handbag range made with woven and knotted textiles.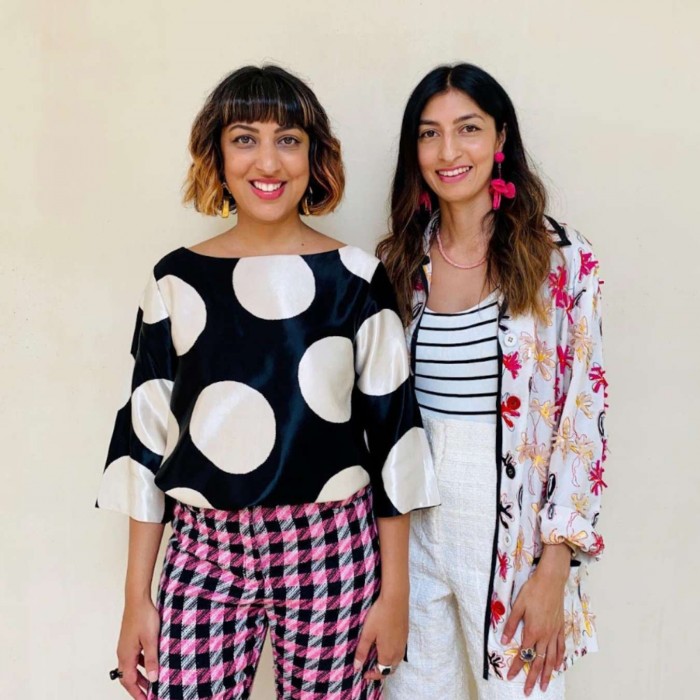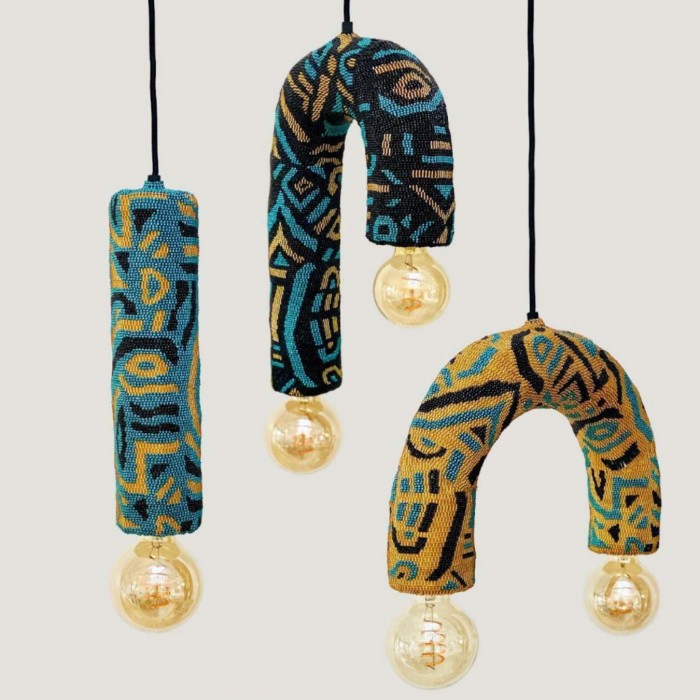 Read more
Photograph: Studio Ananta.