The Johannesburg-based artist's style and techniques range from refined ink drawings and sophisticated prints to steel sculptures. Now working as a full-time practising artist, after studying at Artist Proof Studio and interning with William Kentridge, Baloyi's pieces depict the challenges faced by those living in informal settlements with the aim of sending messages of hope.
Baloyi chats to Design Indaba about his experience working with William Kentridge, the message he hopes to send with his pieces and what's up next.
1. How did you become exposed to and interested in art?
I always had a love for art from an early age. From as far back as 8 years old I used to draw animations, and it was there I discovered the talent and the love I had for art. Since then, I have been growing my skills and gaining more interest in art – I started participating in art competitions and was lucky enough to do visual art as one of my subjects in high school.
2. Tell us a little bit about your art education to date. What did it mean to you to be mentored by William Kentridge?
I came top of my Visual Arts class in 2014, so after matric I chose to enroll in Artist Proof Studio, where I graduated in 2017. In 2018 I was chosen as one of the students to go for a six-month internship at William Kentridge Studio. It was an amazing experience to help out with his projects – he was working towards a show in London – and be exposed to the professional field like that. I got to learn and see the amount of work that is really put into being a professional artist! I learnt that as an artist you mustn't allow labels and mediums to limit you. Although I studied as a professional printmaker at APS, I don't call myself a printmaker because my work goes beyond print making. I am an artist – I use the medium that best describes the concept and story behind the work, whether it be drawing, painting, sculpture, or printing.
3. You were selected to rework a Pierneef artwork – tell us more about that.
Strauss & Co was having a project with Artist Proof Studio where students were asked to rework one of Pieneef's works in a modern contemporary way, and I was one of the selected artists for outstanding work. I think the project was inspired by Pieneef's exhibition that was on at Standard Bank, so I made a lithography print titled "Occupation" which had Pierneef's landscape style of trees with a one-room shack right in the middle.
4. Who are your greatest influences, and why?
William Kentridge – I love his use of mediums in a way that relates to his target market. Also, Sizwe Khoza because his concept inspired my concept, and he was my facilitator at Artist Proof Studio. I related a lot with his work as it spoke of the same environment as mine, just his focus of work is in the figures and my focus is in the structural houses those figures settle in.
5. Your work graphically illustrates the many challenges young South Africans face every day. What message do you hope to get across with your art?
My work speaks of hope for people who are less privileged and live in informal settlements. The message I want to send is a message of hope that your background doesn't have to determine your future – you have a right to dream for a better tomorrow regardless of your current situation, and you have the power to change your life for the better.
6. Career highlights to date?
I was part of the 2021 Turbine Art Fair mentorship programme, which included taking part in a group show titled TAF Unearthed, and was also part of a group show exhibition titled BEHIND THE MARGINS. I also recently made a donation of R60 000 worth of prints to help a sanitation project (@foodbabysoul on Instagram) to inspire more people to participate in cleaning the streets.
7. What are you working on at the moment – and what's next for you?
I am currently working on two upcoming exhibitions and will be hosting an Open Studio at my studio in Soweto on the 3rd of September 2022. I will also continue to produce work which I sell via Instagram and hope to further my studies in the future.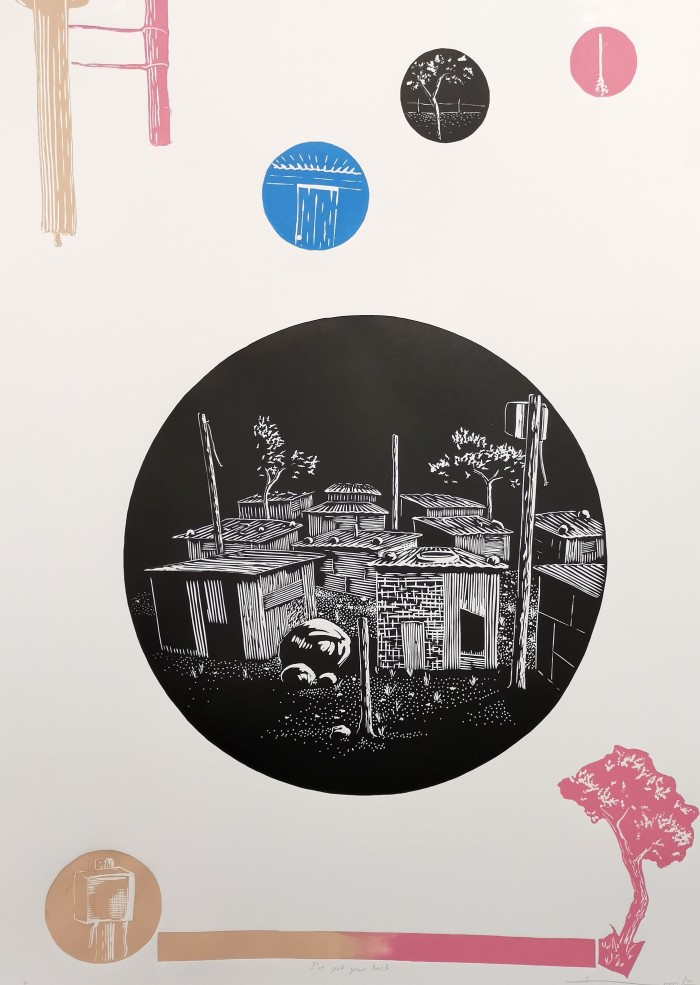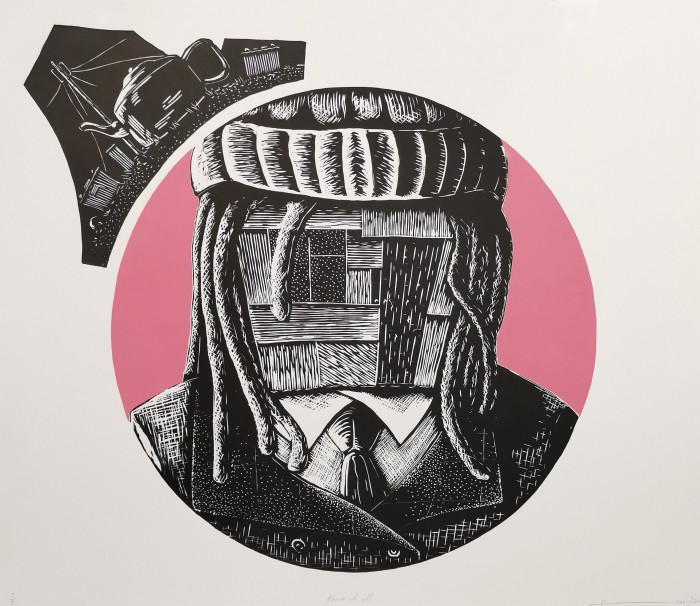 Read more:
Credits: Sizani Baloyi