The visual arts range broadly in terms of subject matter and style. A common thread, however, is the ability to communicate. Whatever the genre or medium, the artist conveys a message to the viewer that transcends the two-dimensional surface. These young talents - all part of the Design Indaba Emerging Creatives Class of 2021 - are forging a new path.
Hair, There & Everywhere!
Boikanyo Mashigo, under the label BoikanyoArt, works predominantly in the field of fine art. A former participant in the Sasol New Signatures competition and 10and5 Artist Acceleration and Exposure (A3E) programme, her work concentrates on tackling issues of identity through self-portraiture. By using her own hair as a metaphor for how she hides her true self, her work conveys the complex emotions connected to her subject matter.
Follow: @boikanyo_art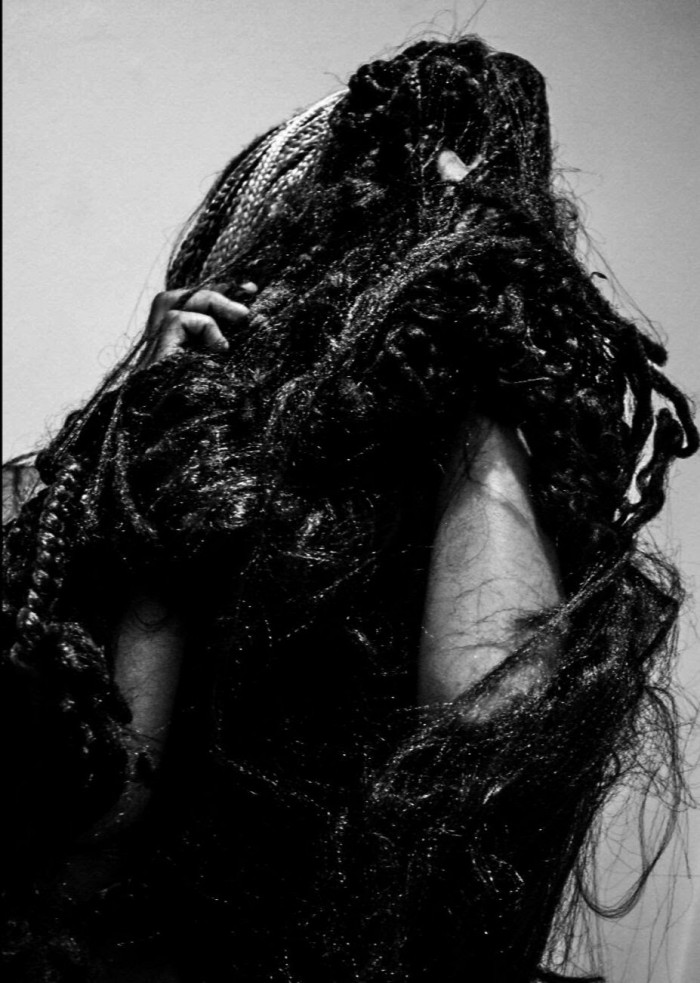 Boikhanyo Mashigo creates art by using her hair as a metaphor. Images: Supplied.
Get A Lodi Of This!
As a Setswana artist,
Lerato Lodi
interrogates the relationship between Western religion and African tradition through her mixed media works. She incorporates objects such as intsu (tobacco) and imphepho (incense herbs) as well as rituals into her work, particularly Ho phasa Badimo (a Sesotho phrase that refers to a ceremonial process used as a mode of communication with Badimo - ancestors). For Lerato, it is imperative that ritualistic practices - that have historically been excluded from artistic discourse - be recognized in terms of their artistic value.
Follow: @lerato_lodi

Lerato Lodi incorporates Western religion and African tradition in her mixed media artwork. Images: Supplied.
Fetching Sketches
Akhona Mbange of Paddle Design, established in 2017, is an artist and product designer, creating merchandise that translates his drawings and illustrations into functional items. His artwork is dominated by vividly sketched, somewhat abstract portraits rendered in monochromatic lines, which inform his range of textile designs and tote bags. He is currently working on converting his paintings into carpets and is also a visual arts contributor to Agbowó art magazine.
Follow: @PaddleDesign @akhonambange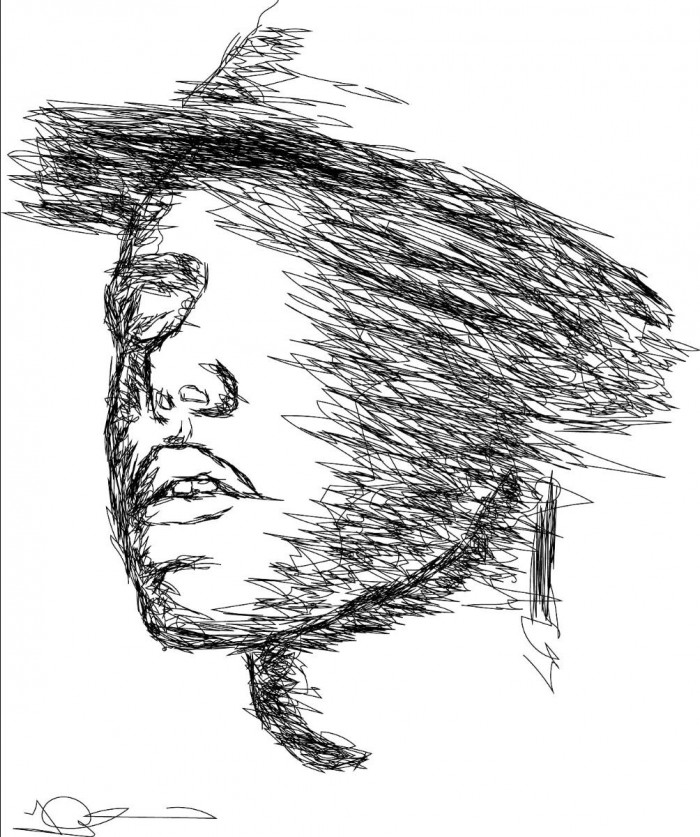 One Sided - a portrait by Akhona Mbange. Image: Supplied.
Call Me Ali
Alizwamazizi Mnyatheli (known as Ali) is a self-taught visual artist who studied journalism and communication design. Her work spans photography, digital art and illustration and she draws on African cosmology and feminine energy to create her pieces. She has plans in the works to shift her conceptual explorations from visual art into functional items.
Follow: @_ali.maaz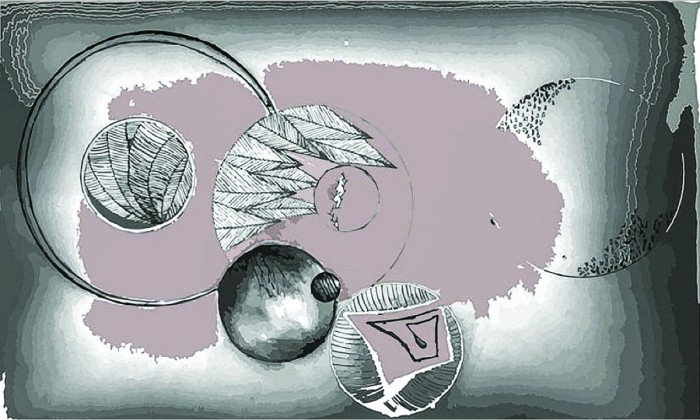 Many Moons by Ali Mnyatheli. Image: Supplied.
Subversive
Chelsea Ingham shares knowledge through visual rendering in order to subvert dominant culture. Drawn to the medium of printmaking for its ability to poetically and critically visualise narratives, her work looks at how language can be a representation of lived experiences and aims to encourage new perspectives. Her printmaking predominantly includes screen printing and lithography, but she plans to broaden her scope to re-examine her work outside of the limitations of fine art.
Follow: @chelseaingham_in_practice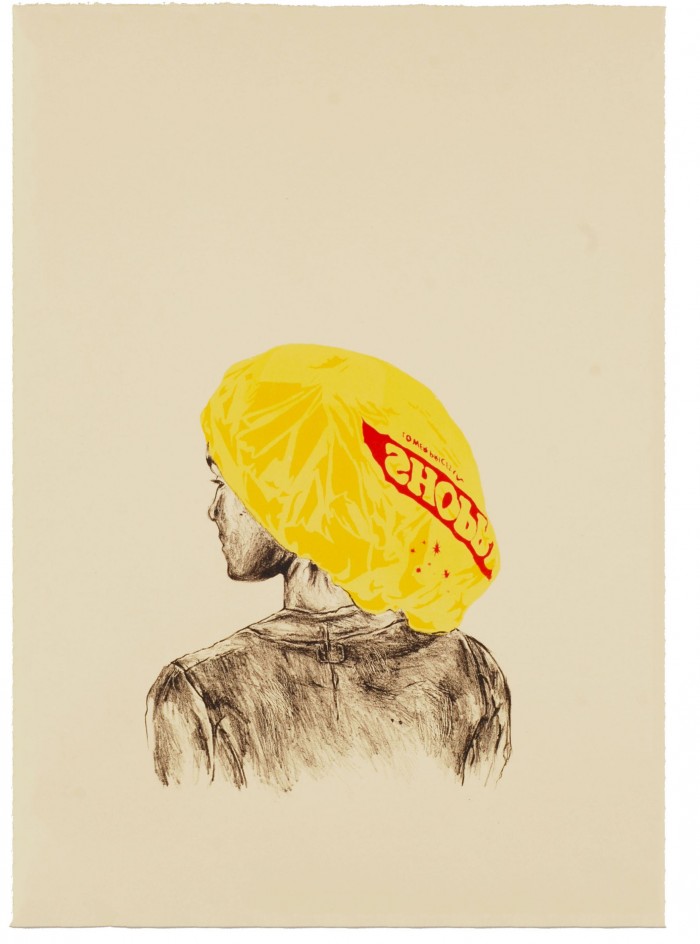 Chelsea Ingham incorporates screen printing and lithography in her artwork. Images: Supplied.
Watch This Space
Over the course of the next few weeks, we'll be introducing all the 2021 Design Indaba Emerging Creatives. Keep an eye on your inbox to meet these talented up-and-comers in their various categories of creativity!