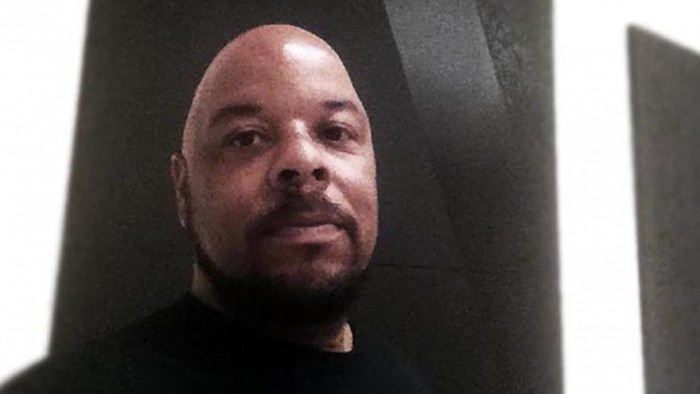 Jon Daniel, independent creative director and columnist for Design Week.
London-based Jon Daniel is something of a design polymath. Executive creative director of ebb&flow boutique branding company that he set up with business partner Michael Liburd, he has also worked as an independent advertising director on creative campaigns for clients such as IBM, Phillips and London's Institute of Contemporary Arts.
His African Caribbean heritage steers his interest in visual culture – he collects African diaspora stamps and black action figures and comic books, which he has exhibited in various institutions over the past two years. He is now also a columnist for Design Week – one of the UK's leading design websites – writing about designers of African descent. He chatted to London-based journalist Nana Ocran about how and why he felt compelled to establish his monthly "Four Corners" column, a few days before he was due to give a public talk on the subject at London's Design Festival.
When and why did you start the "Four Corners" column?
Well, I'd like to say 20 years ago, around the time when I first got into advertising. Back then I had the thought around wanting to promote designers and creatives from the African diaspora. As a designer, I've always wanted to tackle issues of representation. Being one of the few black art directors at the time in the UK and maybe even in Europe, I'd reached a certain position, but ultimately I wanted to introduce other people into the field and find out about who had been here before.
How did you negotiate getting the column with Design Week?
I just rang them up to be honest. This was just under two years ago. They'd run a few little stories on work that I'd done and then I started to have a good relationship with the editor, Angus Montgomery. I'd been watching the fact the magazine wasn't on the newsstand anymore. That's been a really fundamental shift. Now that they're entirely online, their readership has gone from being 95% UK to 60% the rest of the world, so their international audience has broadened. When I came to them with this African and Caribbean idea, it was totally on the money.
How do you choose your subjects?
In a way I stick to some of the core design disciples; so it's mainly graphic designers. There is illustration, but I haven't really gone into photography and I haven't done a fashion designer. I might do somebody who creates displays within windows; retail design, or branding; someone like Carolyne Hill in the UK. I've also interviewed Malene B, an African-American carpet designer from Brooklyn, because I thought it was different. I've also featured some architects as this fits in with two- and three-dimensional design.
So ultimately you're building a knowledge base for both Design Week and for yourself.
Yes, and quite selfishly to be honest, because it's a great way to talk to my heroes.
And are those heroes historical icons as well as being those to watch?
Yes. Essentially the focus is on designers who are pioneering, established and emerging. I've got lists in my head of people that I want, and it is curated. I see the column as an online exhibition in a way, but it's also a journey of discovery for me because there have been a lot of people that I haven't previously known about. There are people I've discovered over the years, such as Georg Olden, who was a Madison Avenue TV executive and advertising man. How did I not know about him?
Do you have specific people lined up or do you pick your subjects spontaneously?
I try to rotate things across the four regions – Europe, Caribbean, the US, Africa. I also try to have a balance between male and female. One of the most frustrating things is that it's the designers from the UK that tend not to respond or get back to me. I've had bigger designers in the States who've contacted me right away. Gail Anderson was one. She's worked with Fred Woodward at Rolling Stone magazine and done all the big talks and lectures. It's always the people outside – that might be the case of Jesus can't do miracles in his hometown.
Part of your unique perspective also seems to be highlighting the level of creativity that comes out of the Caribbean.
Well, I'm going to give major, major credit to Holly Bynoe and the publication Arc [the Caribbean art and culture magazine]. It's a magazine that's on a par with anything that's produced in Europe. The quality, the depth of the writing, the people that they focus on… However, Arc has more of an artistic remit and not so much a commercial art remit and so I do also struggle to find people from the Caribbean. It's an ongoing challenge but essentially, a lot of my work comes out of Googling "African Caribbean designer" and finding nobody there. This is why on my own website, I say I am a London-based designer of African Caribbean descent. I don't want that hidden. If another kid comes along and says there are no black designers, I want that excuse to be taken away.
Read Daniel's "Four Corners" column in Design Week here.
Nana Ocran writes about contemporary African popular culture for international publications including Virgin Atlantic, Wings Magazine, Selamta Magazine and S14. She is also a Pan African trends watcher for Paris-based think tank Breakthrough Innovation Group (B.I.G.).