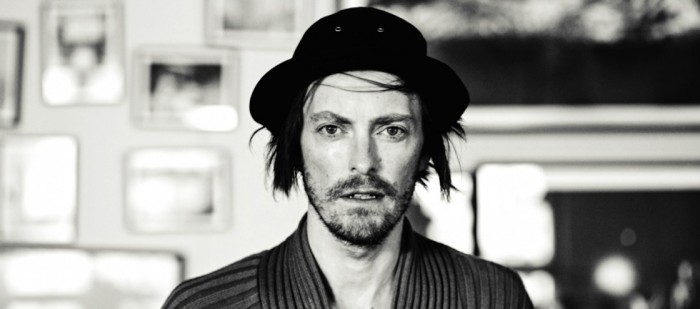 Design Indaba Q&A: Henrik Vibskov. Image: aiaiai.dk.
Ask Danish fashion designer Henrik Vibskov a question and you can be assured of a unique point of view in response. An eclectic and highly original voice, Vibskov goes beyond designing garments to create mesmerising spectacles that unveil each of his collections. With names such as The Transparent Tongue, The Stiff Neck Chamber, The Shrink Wrap Spectacular and The Sticky Brick Fingers, each collection challenges our everyday understanding of clothing and its relationship to the world around us.
He's also no slouch, with over 26 collections under his belt since graduating from London's Central Saint Martins in 2001. We asked the Copenhagen-based designer how he works and plays. His answers below are typically Vibskovesque – honest, profound and a little puzzling.
What is your design mission?
Don't sit on the back wheel and do try to move forward.
Was there anything you experienced growing up that steered you towards having a career in design?
Nature.
What was your lucky break?
A one-to-one size bag made in the shape of a real pig.
How do you juggle running a successful company with being creative?
I don't – it's chaos in systems.
Do you prefer working alone or collaborating? Why?
Both – monologues can be boring and dialogues can be frustrating.
Describe your workspace…
It's a simple room with a lot of messy shit around. But in an organised way.
Which of your fellow designers do you admire?
I admire many, but specifically Japanese fashion designer Yohji Yamamoto.
Which of your designs are you most proud of?
I'm not sure.
What excites you most about the way the industry is changing?
That slow people are thinking about the tempo – do we need to run faster?
What is the most rewarding thing about being a designer?
To be able to imagine for a living.
And the most frustrating?
The tempo.
What are you most passionate about in your down-time?
Sports, music and kids.
Do designers ever retire?
Yes.
What are you currently working on?
I'm working on a special piece for artist Björk for the Brussels Opera.
Watch the Talk with Henrik Vibskov