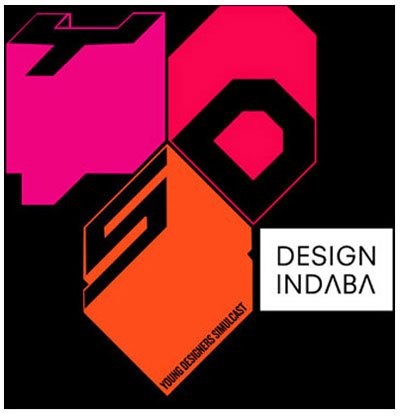 The Design Indaba Young Designers Simulcast is intended to bring the wit and wisdom of the best of the best to young designers and students under 25.
This live broadcast, from the main plenary session to a second auditorium, means that those youngsters who cannot afford to attend the main Design Indaba Conference will still have access to speakers. They will watch their presentations and have a chance to interact with them at the end of the day in informal chat sessions.

At a cost of just R1 000, the future designers of South Africa will experience the foremost creative event in South Africa. Or, for only R1 160 students can get a simulcast ticket and a year's subscription to the award-winning Design Indaba magazine, which was recently included in the Top 100 Most Innovative Magazines in the World list.

Speakers this year include Dai Fujiwara, Issey Miyake's creative director, as well as product design giant Marcel Wanders, founder of the Moooi boutique, renowned for his gloriously whimsical interior living spaces, furniture and accessories.

South Africans may be especially interested in author and designer of Massive Change, Bruce Mau, who is driven by a sense of how design can solve problems (think stoves that burn peanut shells and super-strong fibres modelled on gecko hairs, for example).

Then there's the most famous chef in the world today, Ferran Adrià. More of a culinary scientist than a traditional cook, Adrià doesn't just give diners food but a total experience. He is famous for his 30-course gourmet menu and sheer unpredictability. Another unpredictable artist is fellow Spaniard Javier Mariscal, whose multidisciplinary work embraces illustration, furniture, sculpture, interior design and more.

The 5.5 designers are also a must-see – four designers in their 20s who are redefining design projects in France. Their Furniture Garden and Wallpaper Games are a treat.

Interacting with design luminaries, young and older, will give young designers a glimpse of the creative processes behind exceptional work, from the flicker of ideas to the execution of full-scale projects and installations. This will prove invaluable inspiration for the under-25s hoping to forge careers in the creative industries.


Watch the Talk with Marcel Wanders