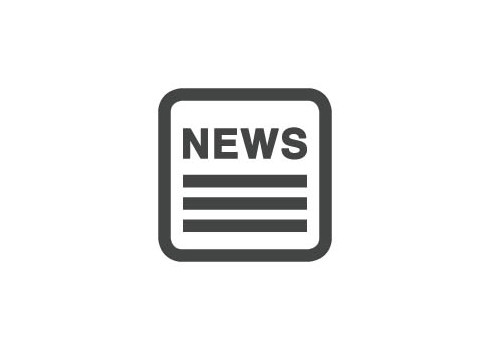 Design Indaba is pleased to present the South African premiere of Helvetica – a film about typography, graphic design and global visual culture. Running concurrently with the Design Indaba Expo, Helvetica will be showing from February 22 to 27, 2008, at 8.30pm in the Labia Theatre on Orange Street.
Helvetica is a feature-length independent film about the world's most ubiquitous font. Having played to sold-out audiences around the world since the font's 50th birthday in July 2007, the movie's success attests to the growing global awareness of design and its influence on society. As such, the film is an exploration of urban spaces and the type that inhabits them, accompanied by interviews with renowned designers about their work, the creative process and the choices behind their use of type.
The film's creator and director Gary Hustwit explains:
"I was walking around, looking at the type and the way people interacted with it, and I just saw the whole film in my head. I wanted to do a documentary about graphic design, and I thought – well, Helvetica is the most ubiquitous typeface in our lives, why not that?"
"This film really hits home on how design has shaped the world we live in – a topic particularly close to Design Indaba's heart with our ethos of a better world through design," said Ravi Naidoo, founder of Design Indaba and director of Interactive Africa.
Interviewees in Helvetica include some of the most illustrious and innovative names in the design world – many of whom have previously spoken at Design Indaba. Of course they don't always agree: Is Helvetica the safest and most boring font or the most powerful and ubiquitous?
Expect the likes of Erik Spiekermann, Matthew Carter, Massimo Vignelli, Wim Crouwel, Hermann Zapf, Neville Brody, Stefan Sagmeister, Michael Bierut, David Carson, Paula Scher, Jonathan Hoefler, Tobias Frere-Jones, Experimental Jetset, Michael C Place, Norm, Alfred Hoffmann, Mike Parker, Bruno Steinert, Otmar Hoefer, Leslie Savan, Rick Poynor, Lars Müller and many more, weighing in on the debate.
"We are always trying to extend our venue to include interesting concepts and this is yet another topic that we hope will excite the cinema lover," said Labia programmer Ludi Ellman.
Friday February 22 to Wednesday February 27, 2008, at 8.30pm
Labia on Orange
68 Orange Street
Gardens, Cape Town
More info and bookings at Tel: 021 424 5927
Notes to editor
For more info contact the Labia on Tel: 021 424 5927
Websites
www.labia.co.za
www.designindaba.com
For more info on Helvetica
www.helveticafilm.com
About the director

Gary Hustwit has produced five feature documentaries, including I Am Trying To Break Your Heart, the award-winning film about the band Wilco; Moog, the documentary about electronic music pioneer Robert Moog; and Drive Well, Sleep Carefully, a tour film about the band Death Cab for Cutie. Helvetica is Hustwit's directorial debut. Hustwit worked with punk label SST Records in the late-1980s, ran the independent book publishing house Incommunicado Press during the 1990s, was vice president of the media website Salon.com in 2000, and started the indie DVD label Plexifilm in 2001.

In the media
"A full-length documentary, shot on a credit-card budget and made up of interviews with designers and typographers, [that] has somehow become a global phenomenon," – Andrew Dickson in The Guardian
"With Helvetica [Gary Hustwit] produces a gleefully engaging investigation into the world's most ubiquitous typeface, uncovering a minor shit storm in the world of graphic design as well as broadening the cinematic and analytical potential of the documentary form in the process." – David Jenkins in Time Out London
"You're guaranteed to spend the next few days scanning the world for Helvetica like a child on a cross-country car trip playing I Spy." – Matt Zoller Seitz in The New York Times.
"It follows that the film, which was shot in Amsterdam, Berlin, Zurich, London and New York, is also a valuable document about recent transformations in Western urbanism." – Sukhdev Sandhu in The Telegraph
"This does not sound like promising cinematic material. Yet like its seemingly neutral Swiss-born subject, the film says a great deal without raising its voice, lending wit and grace to an inquiry regarding the way a medium, a squiggle or the precise space between two letters affects a million different messages and a billion different eyeballs." – Michael Phillips in The Chicago Tribune.