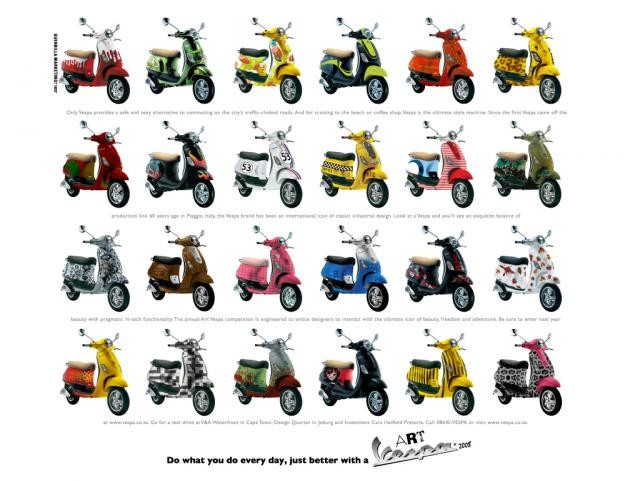 Submit your designs for pimping the Vespa now.
Some people think that advertisers and designers sit around all day drawing pictures, which doesn't sound much like hard work at all.  Fortunately, Vespa South Africa know this isn't true, which is why they have announced a deadline extension for Art Vespa 2009. The revised closing date is 15 January 2009. The prize remains, of course, an ultra-stylish Vespa LX150 wrapped in the winning design, which is sure to evoke the envy of less inspired colleagues.
Visit http://vespa.co.za/ArtVespa2009 for more info and entry forms.