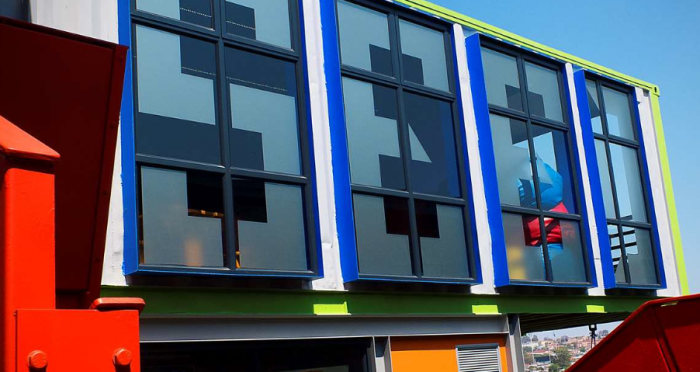 SEED by Architects of Justice. Image: Architects of Justice.
Three young architectural practices from Africa will be exhibiting at the upcoming Venice Architecture Biennale as part of AS.Architecture-Studio's CA'ASI - a platform that promotes dialogue between architecture, contemporary art, and the public at the Biennale.
The architects were the joint winners of the Young Architects of Africa competition run by AS.Architecture-Studio. The competition aims to highlight African projects' creativity, and help a rising generation of young African architects achieve worldwide recognition.
Nearly 200 entries were received from 26 African countries and candidates residing in Africa but also the United States, Canada, Brazil, Germany, France, Belgium, the Netherlands, Tunisia, and China.
The criteria for judging the entries echoed AS.Architecture-Studio belief that "architecture is an art, which is socially committed and engaged in the construction of mankind's living environment. It is based on team work and shared knowledge". Judges looked at projects' sensitivity to social and environmental impact as well as a participative approach that represents a new way of thinking about community.
Three winners tied for the first place. Architects of Justice with their design of SEED - a blueprint for libraries in South African Schools in Johannesburg, Wasserfall Munting Architects for the Dordabis Community Spine project in Namibia and Urko Sanchez Architects for the design of Red Pepper House in Lamu, Kenya.
These projects will be exhibited at the CA'ASI, AS.Architecture-Studio's Common House in Venice, as part of the 14th Venice Architecture Biennale from 5 June to 30 August 2014. The travelling exhibition will then move on to France before journeying across Africa. All the entries will also be published in a bilingual catalog.
Previous editions of the competition saw AS.Architecture-Studio focus on New Architecture in China in 2010 and Young Arab Architects in 2012.