Italian maker and furniture designer Riccardo Cenedella is a 2021 MA in Material Futures graduate from Central Saint Martins in London. As a graduation project, Cenedella created Carpet Matter, where he regenerated carpet waste to produce functional objects.
He found that the UK produces nearly 400 000 tonnes of carpet waste annually, with only a small percentage of it being fully recycled. The rest of the waste gets sent to incinerators or is discarded in landfills. With majority of these carpets made from synthetic fibres, it is harmful to deposit them directly into the environment.
Cenedella collected carpet waste from local shops and experimented with synthetic materials to develop a technique that allowed him to reshape and repurpose these materials. The final output of his process is a collection of tables.
"The aim of this project is not to propose a solution to the problem of waste, which will involve the effort of industry and consumer, but rather to raise awareness about the amount of waste we are producing and show the possibility of this matter," states Cenedella.
We chat to the up-and-coming designer about sustainability, future projects, and waste management.
When did you become interested in sustainability?
I grew up in a small town close to the industrial city of Turin and I got used to seeing large amounts of waste and industrial leftovers in the courtyards of local factories. All these materials made me became passionate about sustainability and curious about finding ways to reuse it.
What are some of your biggest inspirations?
I take inspiration from different sources. One of the biggest is the tradition of Italian designers like Enzo Mari and Ettore Sottsass. Another source of inspiration comes from industrial processes. I try to research how materials are treated and mimic those techniques in a more local and craft manner.
Do you intend to experiment with upcycling other items in future? If so, what do you have in mind?
That's something I want to do for sure. I'm now intrigued by foams like mattresses or insulation panels but for now, it's just an idea.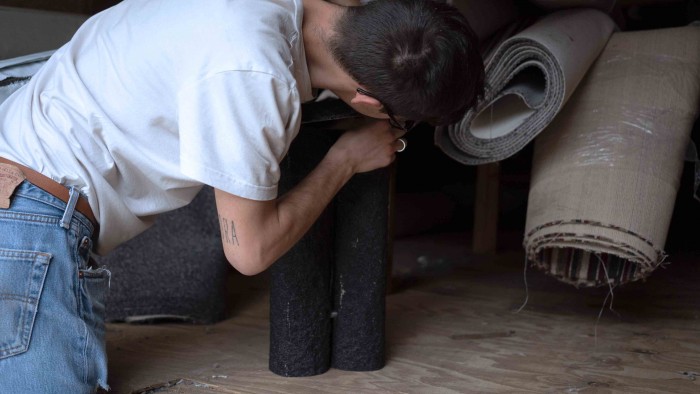 What are some of the ways you think waste can be more effectively managed?
It's very hard to answer this question because I believe that the change must come from the industries that produce the goods we buy. From my point of view, I try to use waste as my primary resource, and this hopefully will inspire the next generations to adopt a more circular approach to materiality.
What's next for you?
I'm currently working on my project in my studio to try to push its possibilities further and I'm going to take part in some exhibitions in Europe.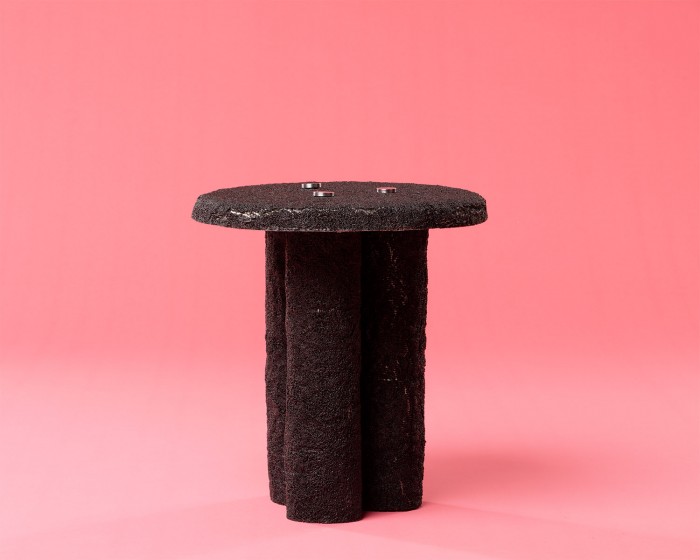 What does 'A better world through creativity' mean to you?
For me, this means that creativity must be used to raise awareness about the most dramatic issues of the decade and inspire change for a better tomorrow.
Read More:
The new sustainable continent.
5 surprisingly sustainable fashion fabrics.