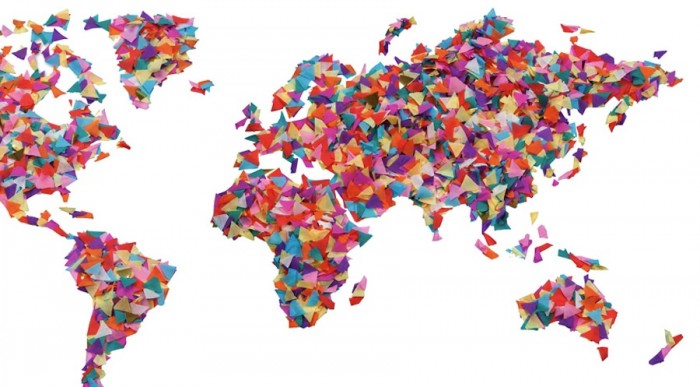 The US has the highest number of design awards won at international juried design competitions with 174 global accolades, according to the recently released World Design Rankings (WDR). It topped the list of 79 represented countries, followed by Italy, England, Japan, Brazil, China, Germany, Korea, Hong Kong and Turkey.
A snapshot of global design potential
The WDR provides valuable data and insights to economists and journalists about the state of the design industries worldwide. The rankings provide a snapshot of the design potentials of countries by highlighting their creative strengths, design weaknesses and available opportunities.
The "Design Business Insights" section of the WDR provides a ranking of countries based on their success in diverse design sectors and creative categories. It's a useful snapshot to get answers to questions such as "Which country is best in industrial design", "Which country is best in interior design?" and "Which country is the best in fashion design?"

What's new for 2014?
Ten new countries are included in the 2014 rankings: Saudi Arabia, Indonesia, Belarus, Sri Lanka, Norway, Cyprus, Albania, Qatar and Colombia. The top 10 countries remained the same in 2013, except for China ascending from eighth to seventh position, which moved Brazil a step back.
Strengths, weaknesses, opportunities
For each country, three additional tables for strengths, weaknesses and opportunities are listed. The table of "Design Strengths" displays dominant design fields, in which a country is highly competitive and successful.
The "Design Weaknesses" table reflects design fields that are below average in comparison to other countries. The "Design Opportunities" table lists latent design categories that could be further explored by each represented country.
South Africa comes in at number 53 in the rankings. The only other African country to be included is Egypt, which performs substantially better at 25.
These insights are a valuable tool for policy makers to determine which specific design sectors or industries need government subsidies or subvention.
To discover the complete list of countries included in the World Design Rankings, and to see in-depth design business insights for each country, see the World Design Rankings here.
A resource of top talent
The "Design Classifications" platform ranks individual designers, artists and architects in hundreds of creative fields and design categories, such as architecture, interior design, furniture design, fashion design, graphics design and packaging design among others. It's a handy guide to who is performing well in which sector and country.
Check out category-based designer rankings here.
Overall designer rankings
The overall "Designer Rankings" section lists the top designers, artists and architects regardless of the design discipline. The list provides an overall score and ranking of all designers based on the number of design awards won globally, in more than 100 creative disciplines including product design, graphic design, architecture, interior design, fashion design and service design.