Not all monographs are created equal. Some lack heft and profundity, others inspiration. We love these two new titles by designers Camille Walala and Satyendra Pakhalé, though – they show that design is not only cool but a vehicle for creating a better world.
Walala's Taking Joy Seriously showcases the large-scale installations the designer erects in public spaces around the world, transforming urban landscapes into vibrant sites of imagination and play. Her colourful monograph charts the course of her career through a variety of different projects and includes an interview with the artists who work on the projects as well as a mini booklet containing Walala's sketchbook work.
Some of her best-known projects include transforming a derelict filling station in Arkansas using polka dots, filling a tunnel in Canary Wharf with perspective-warping visuals, and designing an eco-boutique hotel in Mauritius.
The London-based multidisciplinary designer's quirky aesthetic is instantly recognisable. Her bold colours and patterns transform drab urban precincts and streets into landmarks, with local communities often having a say in the projects themselves. The works create a positive impact and engender a sense of civic pride.
This monograph collates more than a decade's worth of human-centric work that celebrates the power of art to bring people together.
Multifaceted designer and Design Indaba Alumnus Satyendra Pakhalé, born in India and based in Amsterdam, similarly believes that design should contribute to the collective welfare and happiness of our entire ecosystem. The concept of the 'common good' lies at the heart of his work, which is rooted in what he calls social modernity.
His profoundly philosophical yet staunchly practical monograph Culture of Creation brings together contributions by prominent design thinkers on topics like the culture of making, poetic analogy, social cohesion and more, as well as more than two decades' worth of Pakhalé's diverse projects, from architecture to objects.
"Social cohesion is at the root of my thinking and design practice, and it manifests in various form in diverse projects carried out over last three decades," Pakhalé explains. "Looking at the current human condition across the world, social cohesion is the urgent need of our times as the world has unfortunately become more polarised, also due to current search engine technologies and social media platforms."
"Design is a cultural act about justice as much as utility and beauty," the polymath argues in this attractively designed monograph, pointing out that design is one of the few disciplines that can catalyse social transformation.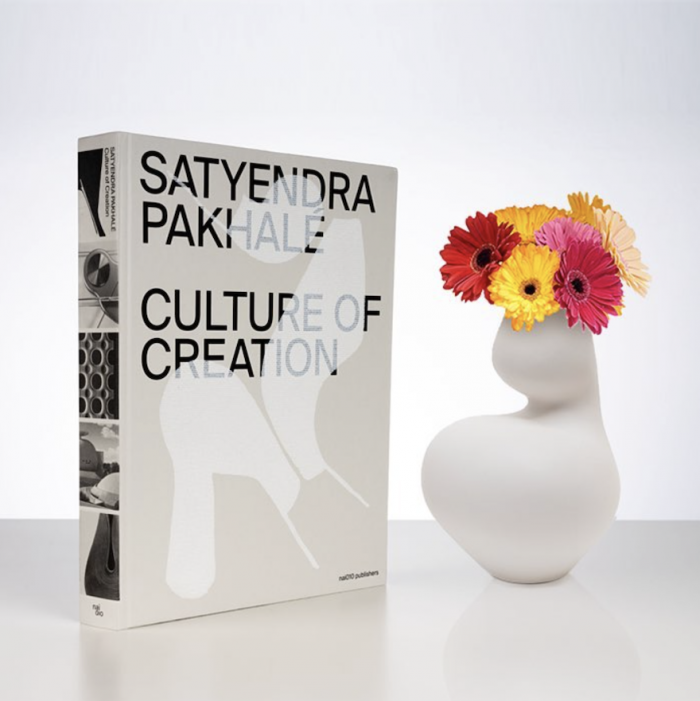 Read more:
https://www.satyendra-pakhale.com/book/
Karim Rashid on cross-pollination in design.
Jasper Morrison on designing from personal experience.
Credits: Counterpoint, S