The United Arab Emirates (UAE) made its first significant step to join the global effort to send humans to Mars by successfully launching its first nanosatellite, Nayif-,1 into space on Wednesday. The three-year-old space station's first launch comes just one day after it announced its ambitious Mars 2117 project. Along with Mars One and Elon Musk's SpaceX, the UAE hopes to build a city on the red planet.
"The new project is a seed that we plant today, and we expect future generations to reap the benefits," said Sheikh Mohammed bin Rashid at the launch of the project in on the sideline of World Government Summit in Dubai. "The landing of people on other planets has been a longtime dream for humans. Our aim is that the UAE will spearhead international efforts to make this dream a reality."
The venture launched alongside a virtual reality exhibit that gave attendees a glimpse into the potential Martian city. At the same time, Sheikh Mohamed bin Zayed said that the objective of the near future is to develop skills and the capacities of Emiratis.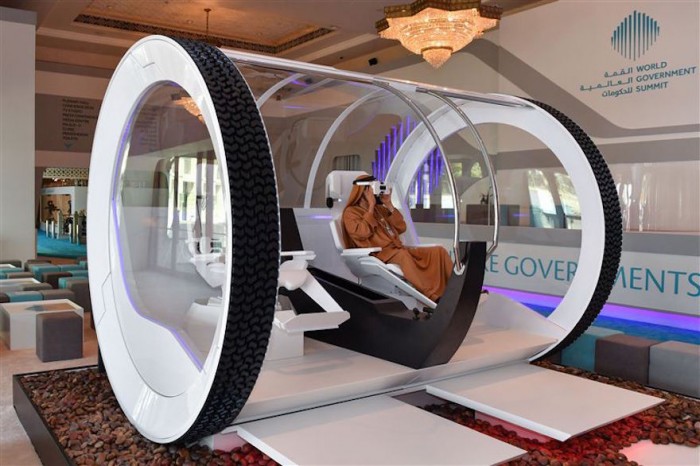 "The Mars 2117 Project is a long term project, where our first objective is to develop our educational system so our sons will be able to lead scientific research across the various sectors," Sheikh Mohamed bin Zayed said.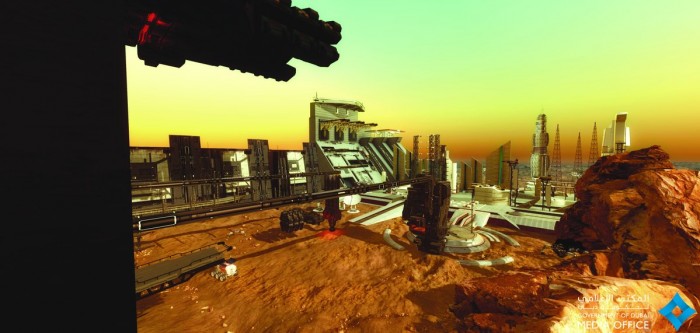 In 2015, the UAE announced its Mars Probe mission, which will send the Arab world's first spacecraft to the Red Planet on a scientific exploration mission that will land on the planet in 2021. So far, only the United States has successfully landed a craft on Mars.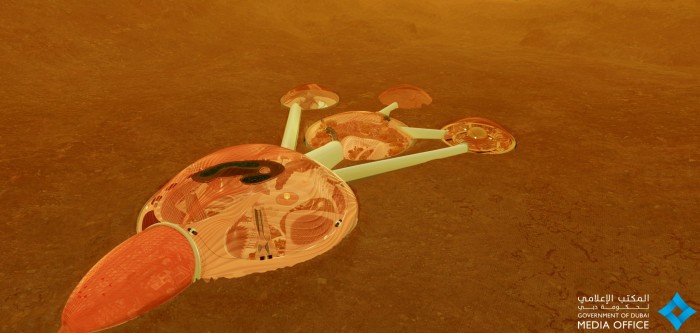 Along with the construction of a life-sustaining city, there are also other considerations before we set off into space such as, what we eat, how we breath and where we poop,and more importantly, what do we do with our poop on long space missions.