London-based creative Gordon Reid never saw himself at a traditional graphic design agency. Instead, he established his own studio when he was fresh out of university in 2008.
Called Middle Boop (a throwback to an inside joke between friends), the unique practice toured with beloved bands and created zany album covers.
They soon evolved to develop significant relationships and campaigns with major brands like Adidas, BBC, Toyota, HSBC, Visa, Red Bull, Sony, EMI, 4AD, Mogwai, Bombay Bicycle Club and Warp Records.
As it turns out, this was all in preparation for the not so small task of designing the identity for Visa's Rio Olympics advertising campaign, and an ambitious, philanthropic side project based on beer mats and soccer.
For the 2016 Rio Olympics advertising, the agency was tasked with art direction, graphic design, web design and a social campaign.
They were briefed to create a graphic solution around the strapline "the heart of the Olympics is always on," which would also need to integrate with Visa's "always on" brand message.
Middle Boop based the campaign around an image of a human heart, going through numerous iterations to create an image alongside 3D artworks that remained true to the Visa brand.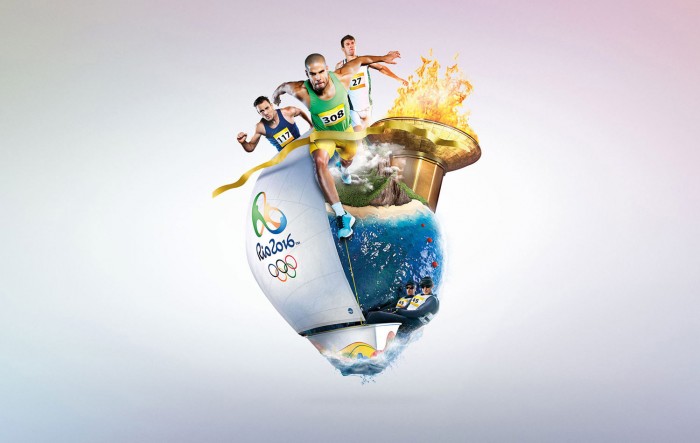 In contrast to the brief-led campaign, Reid's Weird World Cup project is an exhibition of his humorous side.
For the project, Reid invited 20 illustrators to celebrate their favourite hilarious, weird and wonderful moments of previous World Cups by creating a piece of work.
These pieces were printed onto limited edition beer mats and were exhibited in pubs around London in time for the 2018 World Cup.
The proceeds were donated to a charity called Football Beyond Borders.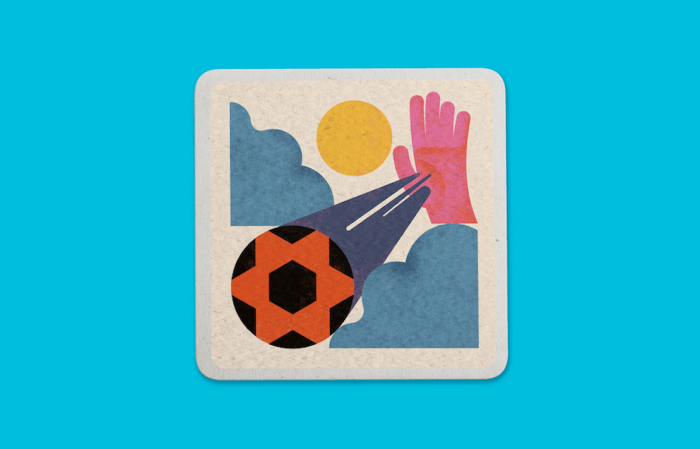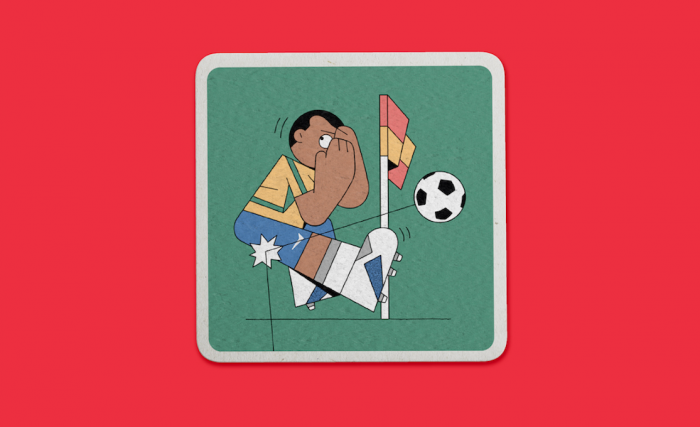 Now an award-winning agency, Middle Boop has been represented by Reid at numerous speaking engagements across the world, and he has regularly been pegged as a young illustrator to watch.
For his appearance at Design Indaba 2019, Reid has told us to expect a brutally honest account of his Visa bid for the Rio Olympics campaign and a no holds barred account of how his side hustle, Weird World Cup project went from an idea in a pub to selling thousands of packs all around the world, international press and making thousands of pounds for charity.
There will be a lot of tips on how to really persevere and make your ideas a success and a lot of learnings from his mistakes, he says, adding: "There may (almost definitely will) be swearing, pictures of cats and a lot of advice on running a business.
Heckling is encouraged."
See him alongside other creatives to watch:
With several companies under his belt, Dong-Ping Wong's work represents a new wave of architecture.
Wanuri Kahiu speaks to us about her banned film, meeting Spike Lee and her upcoming project with Nnedi Okorafor.
Watch the Talk with Gordon Reid