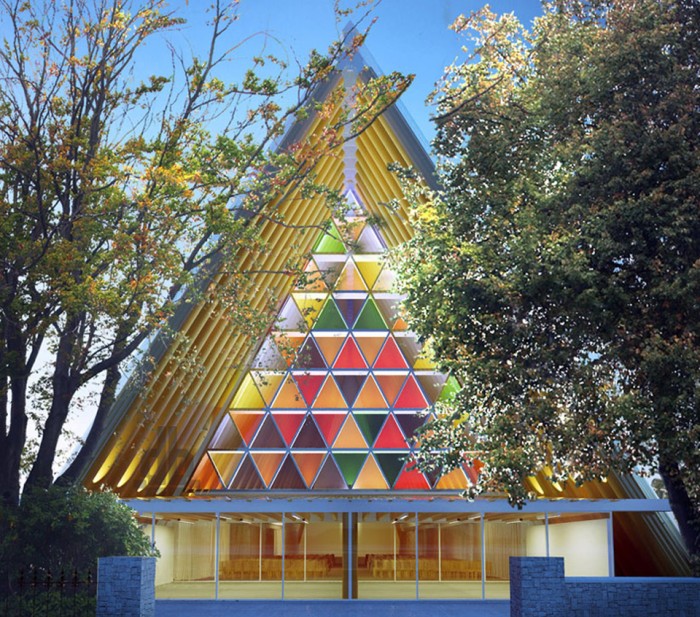 Following the devastating earthquake in Christchurch, New Zealand in 2011, Shigeru Ban has designed a temporary cardboard cathedral to replace the city's severely damaged gothic revival church.
Ban has unveiled his cardboard construction for a new temporary Anglican cathedral in Christchurch.
Drawing on the structure and geometry of the original building, Shigeru Ban used cardboard tubes in 600-millimetres diametres to create an A-frame structure. Each tube is coated with waterproof polyurethane and flame-retardants, to ensure durability and safety.
One end of the cathedral will be filled with stainless steel glass to reference traditional cathedral components.
The cardboard cathedral is the larges structure Shigeru Ban has created up to date and can hold up to 700 people at a time.
The project is in progress and aims to be completed end February 2013.
Click here for a webcam showing the progress of the cathedral's construction.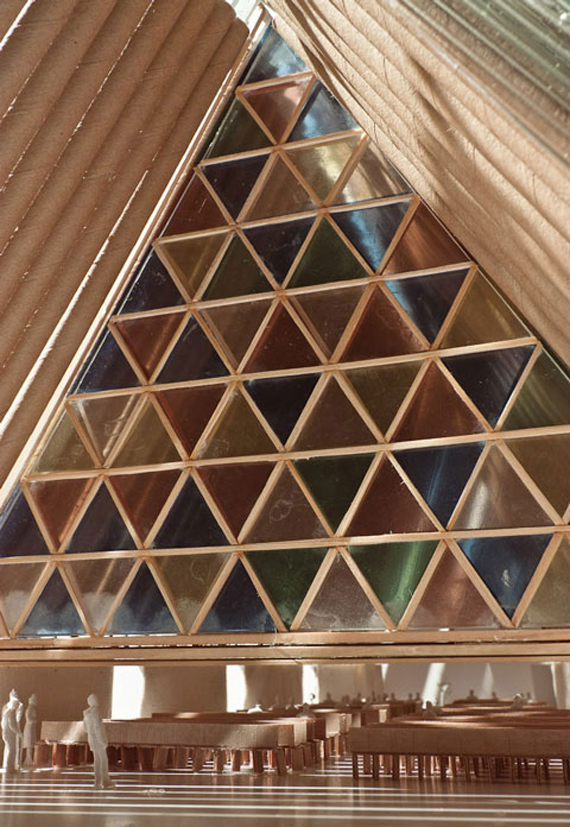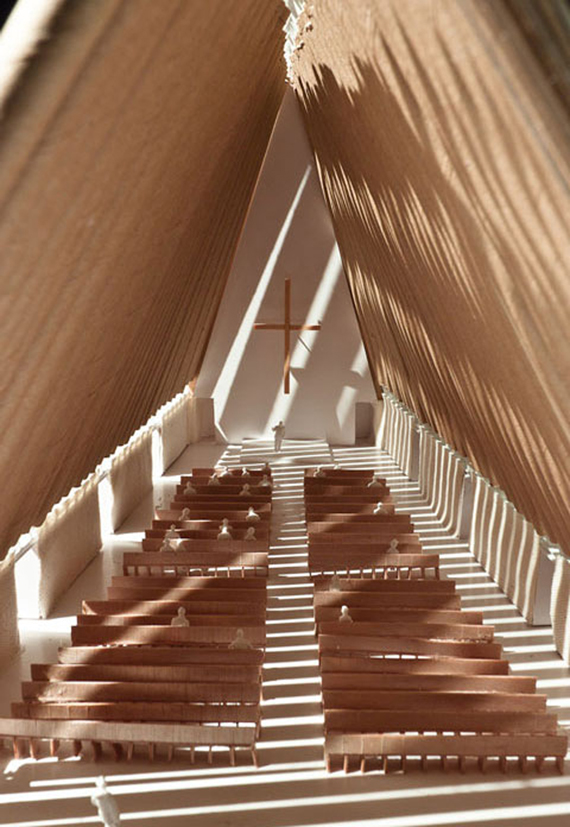 © Shigeru Ban Architects