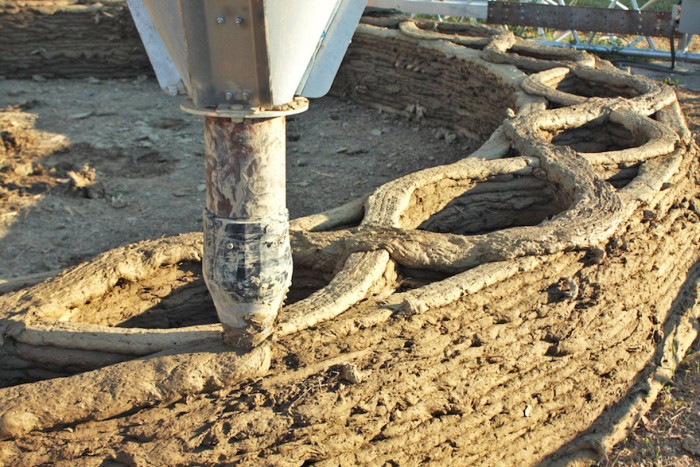 WASP BigDelta
As the technology advcances, the limits to what can be 3D printed become almost nonexistent. In 2015, Italian company World's Advanced Saving Project (WASP) launched BigDelta, a large-scale 3D-printing machine designed to build low-cost, sustainable housing. This year, the company is collaborating with local makers to print its inaugural earth home in a commune in the Italian province of Ravenna.
The material used to print with is a combination of earth and straw sourced locally and mixed together with an industrial mixing machine. Much like the way cake icing is squeezed out of a piping bag, the earthy mixture is piped through the giant printing nozzle to create interesting patterns in the construction. So far, the group has started printing the wall of the house using the 40-feet-high 3D printer, BigDelta.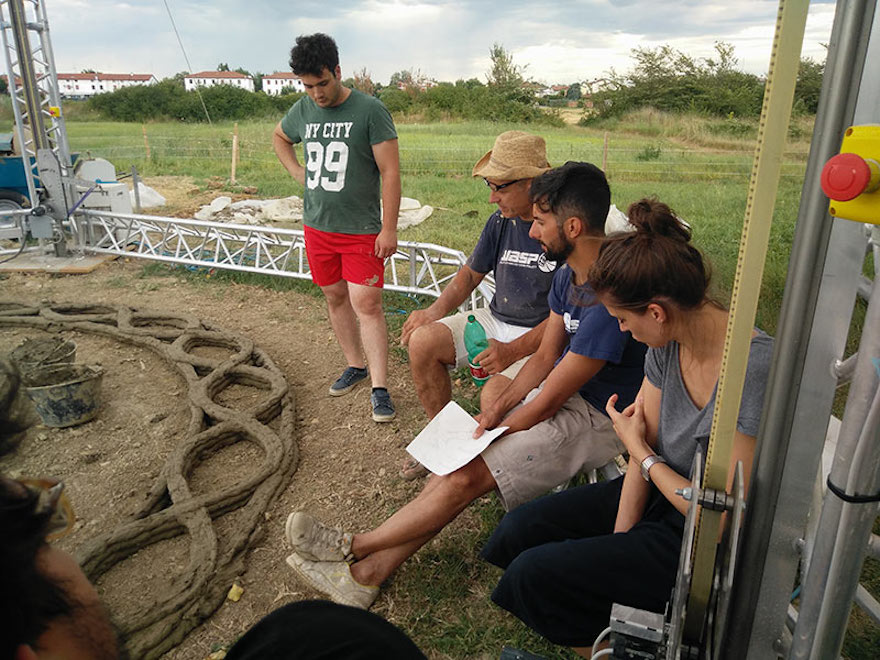 According to WASP, the ecological housing is "light and strong," and a positive starting point in the development of a self-sustaining village and "technology experimentation centre" called Shamballa. The main idea behind the village is to usher in a new age of eco-friendly living with a community able to provide its own housing, food, employment, basic services and education, in a sustainable way.
In light of the new construction, WASP is hosting workshops on the site, sharing its ideas about 3D-printing and self-sufficiency, and teaching others how to use 3D printers to make a range of different products.