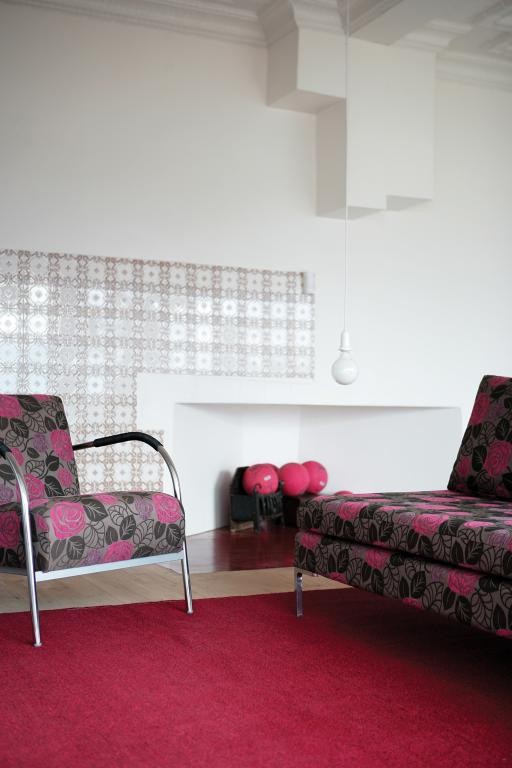 Architect Andrew Makin and entrepreneur Nicky Rofail have collaborated on Motel Mi Pi Chi, a new boutique hotel in Johannesburg's Melville café district.
Originally a pair of 1930s semis, Makin applied his experience in hospitality design to style the mini hotel on convenience, personal space and affordable luxury. Rofail in turn added an uplifting brightness to what has turned into an airy open-plan berth from Jozi's urban jungle.
The original wooden floors bring a homely quality to the modern chicness of the pale hotel rooms with only singular splashes of colour. Each suite's bathroom also opens on to its own private courtyard and fountain.
The large open-plan lounge and kitchen again accentuate modern convenience with cheering details - low-hanging outsized lightbulbs, green vases and a pink lounge suite complement the original Portuguese tiles and red stoep-polished fireplace.
Most widely known for the Constitutional Court, Makin's designworkshop: sa is also responsible for the Kruger National Park's Singita Lebombo and Sweni lodges, which was voted Conde Nast best hotel in the world.
Website: http://motelmipichi.co.za