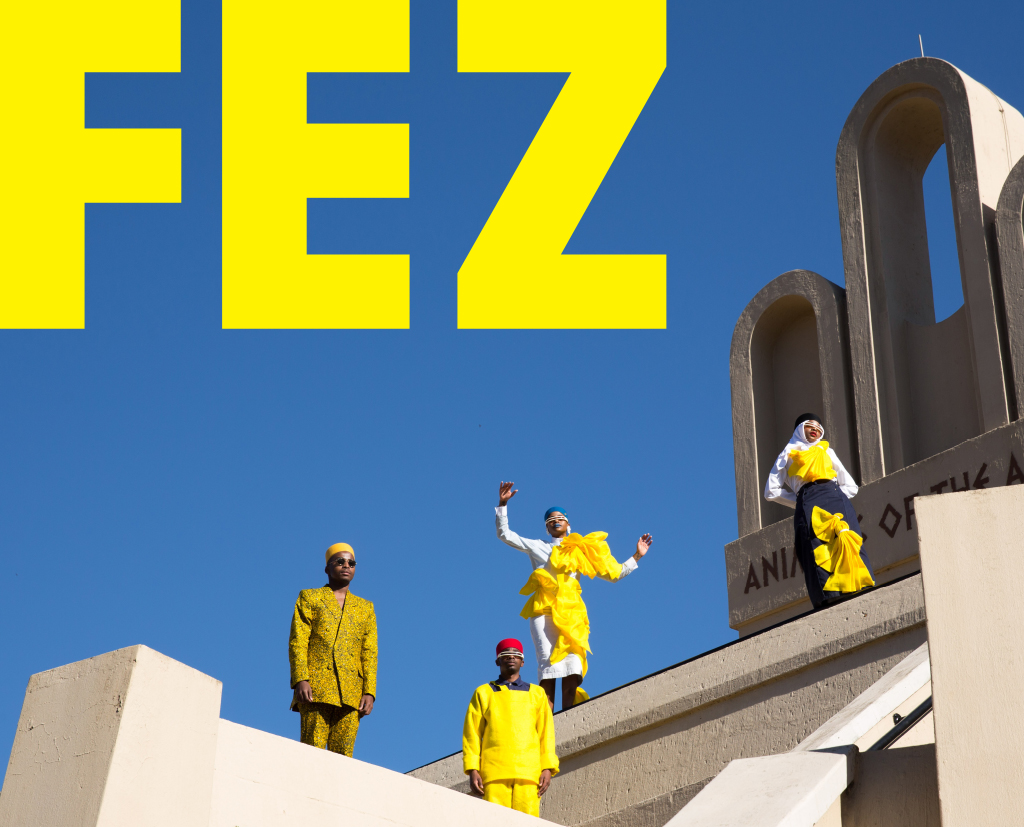 The Johannesburg-based millinery brand Simon and Mary is part of a family business that has spanned over seventy years. As a fourth-generation milliner, Dean Pozniak is the driving force behind the heritage brand and their latest lookbook sees him team up with South African creative, Trevor Stuurman, to create a stunning series of images for their recently launched collection of fezes.
"We created a few samples [of fezes] when we first launched Simon and Mary in 2014," Pozniak explains of the collection's birth, "but never thought the market would react well to them. Fast forward 2 years later when Trevor came past the factory for a visit and spotted a sample I had made in the corner of my office."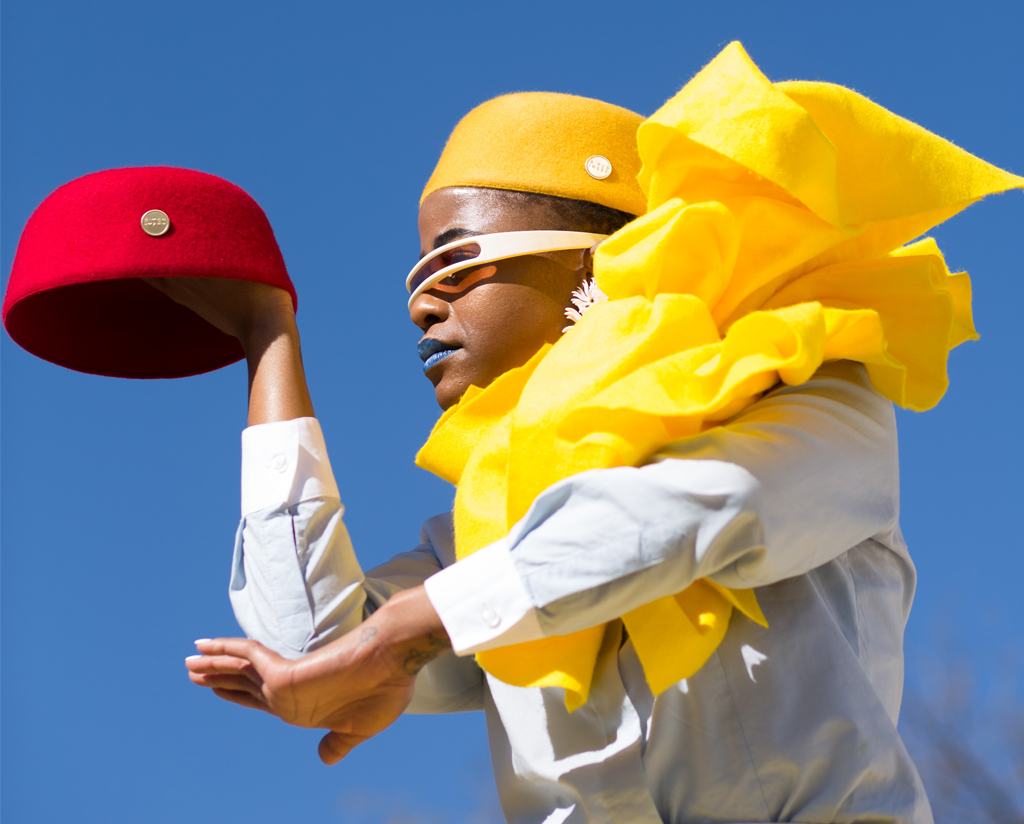 With the FEZ blocks having been purchased way back in the late 80's, Simon and Mary have been waiting for the right time to release their interpretation to the public. The second they placed one on Stuurman's head, the team instantly knew that these had to go to market.
Inspired by the vibrant colours and elegant beadwork of the Northern Ndebele people of South Africa, the fez collection makes use of a dazzling colour palette of red, mint, yellow, pink, blue and black. "Somehow the shape of the Ndebele bracelets reminded me so much of the fez silhouette," Stuurman explains. "It felt like a natural fit and new translation of the culture."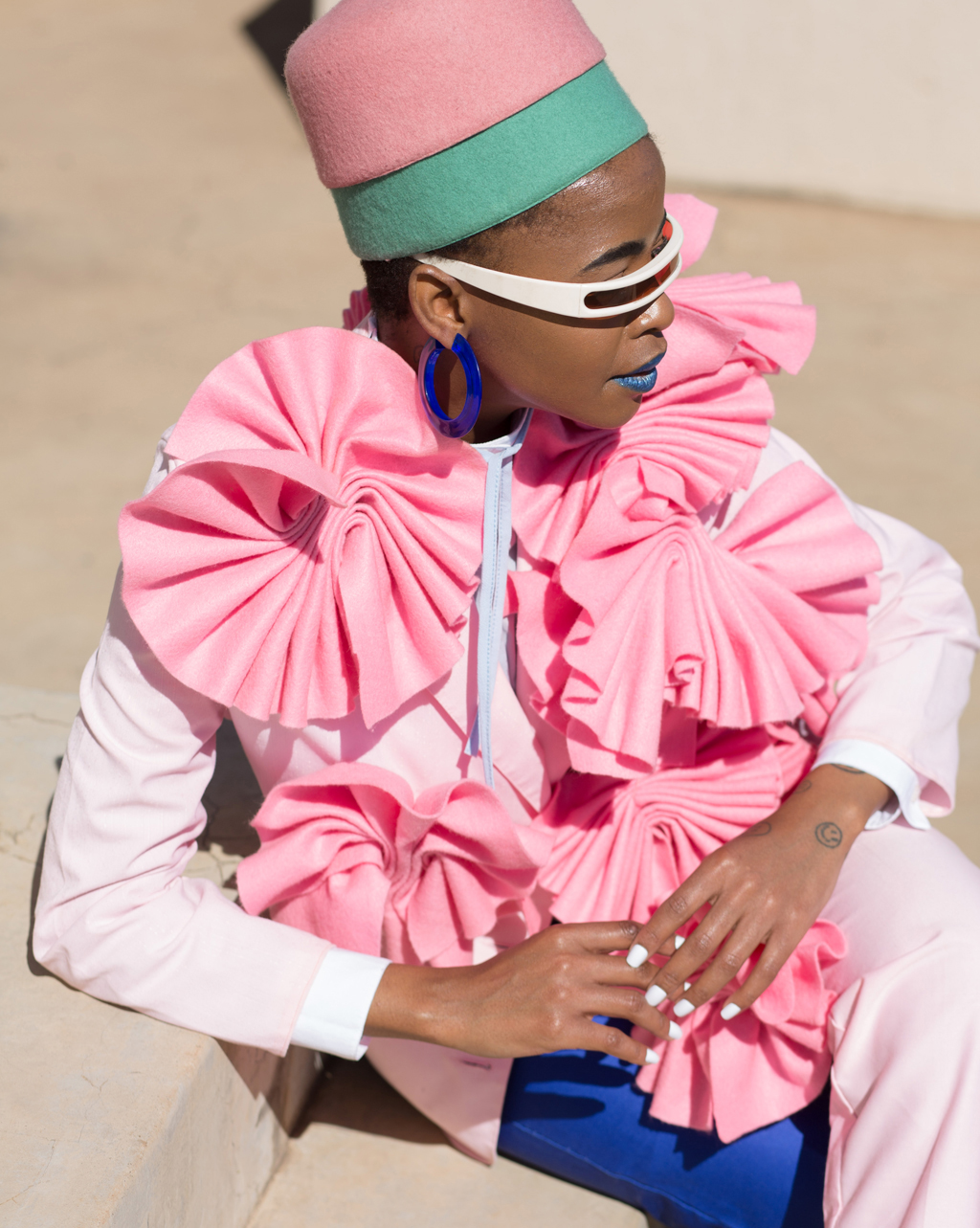 "In terms of the lookbook," he says, "we really freestyled it. We took a very organic approach. I believed so much in the product that I didn't stress too much about shooting it and I knew with a strong team we would achieve greatness. I teamed up with the remarkable Ribanes, Kwena Baloyi and Simzphoto and sent a few outfit references to the team and then the following day we met up very early, drove around Johannesburg and found what we believed was a befitting location."
To learn more about Simon and Mary, visit their website here.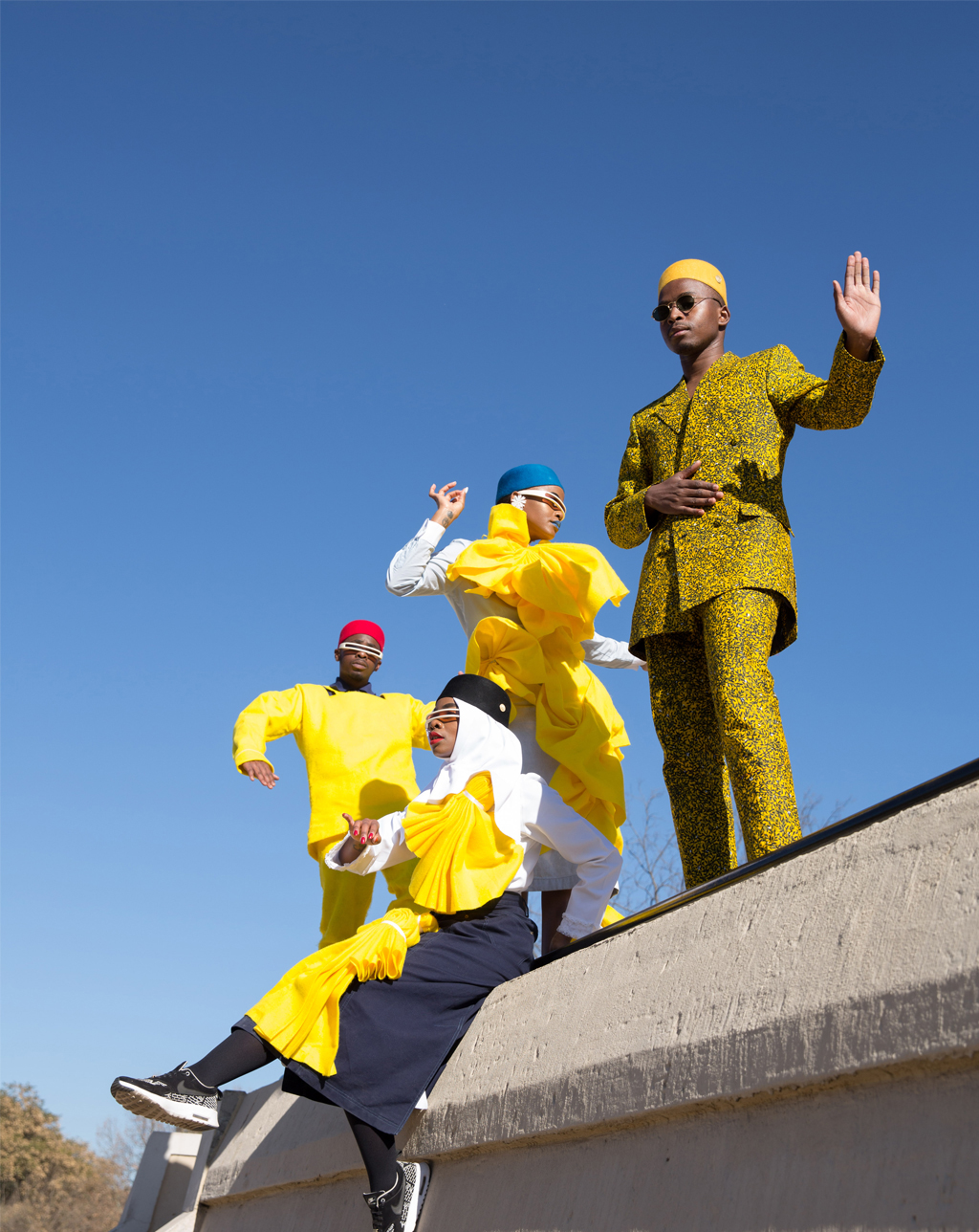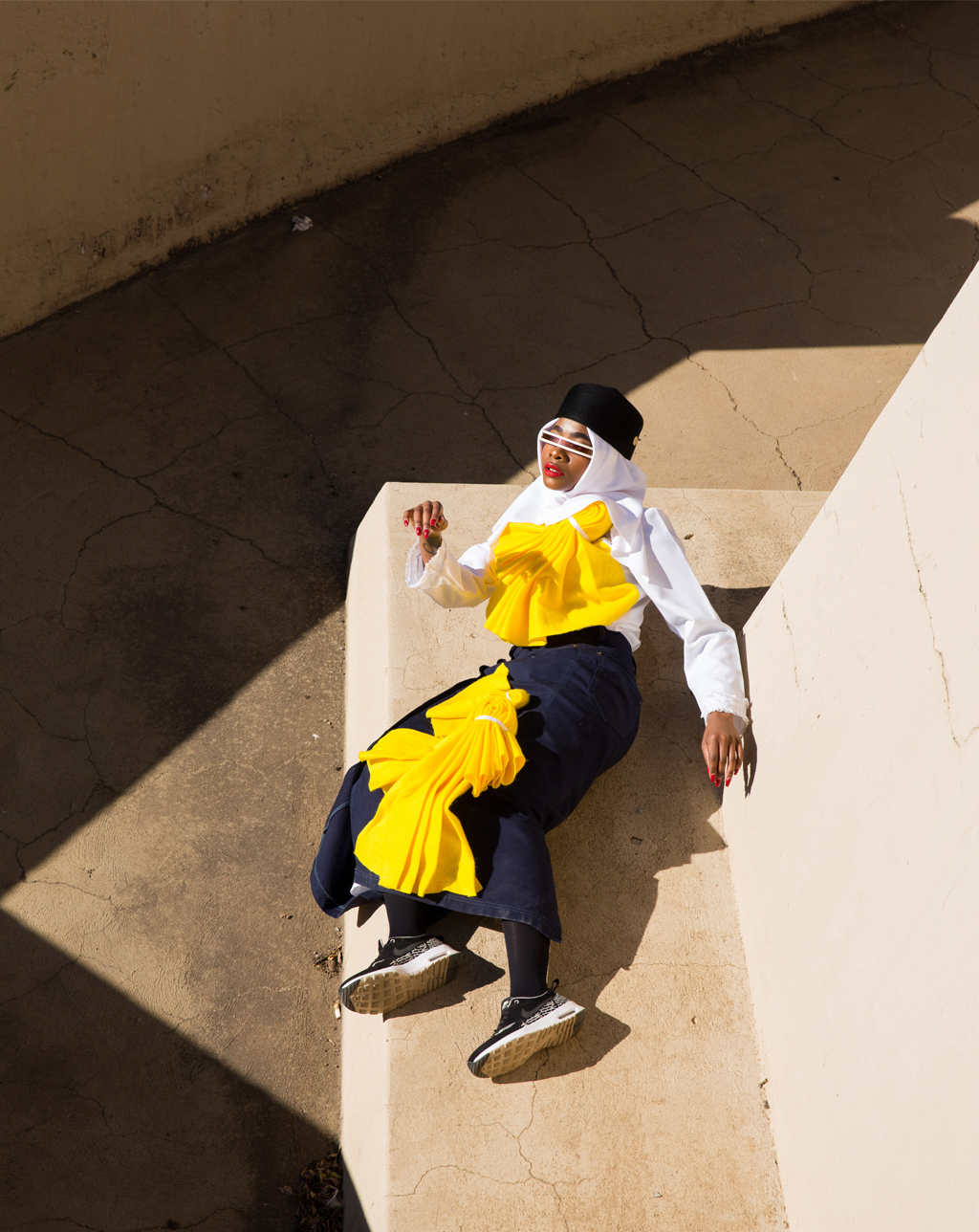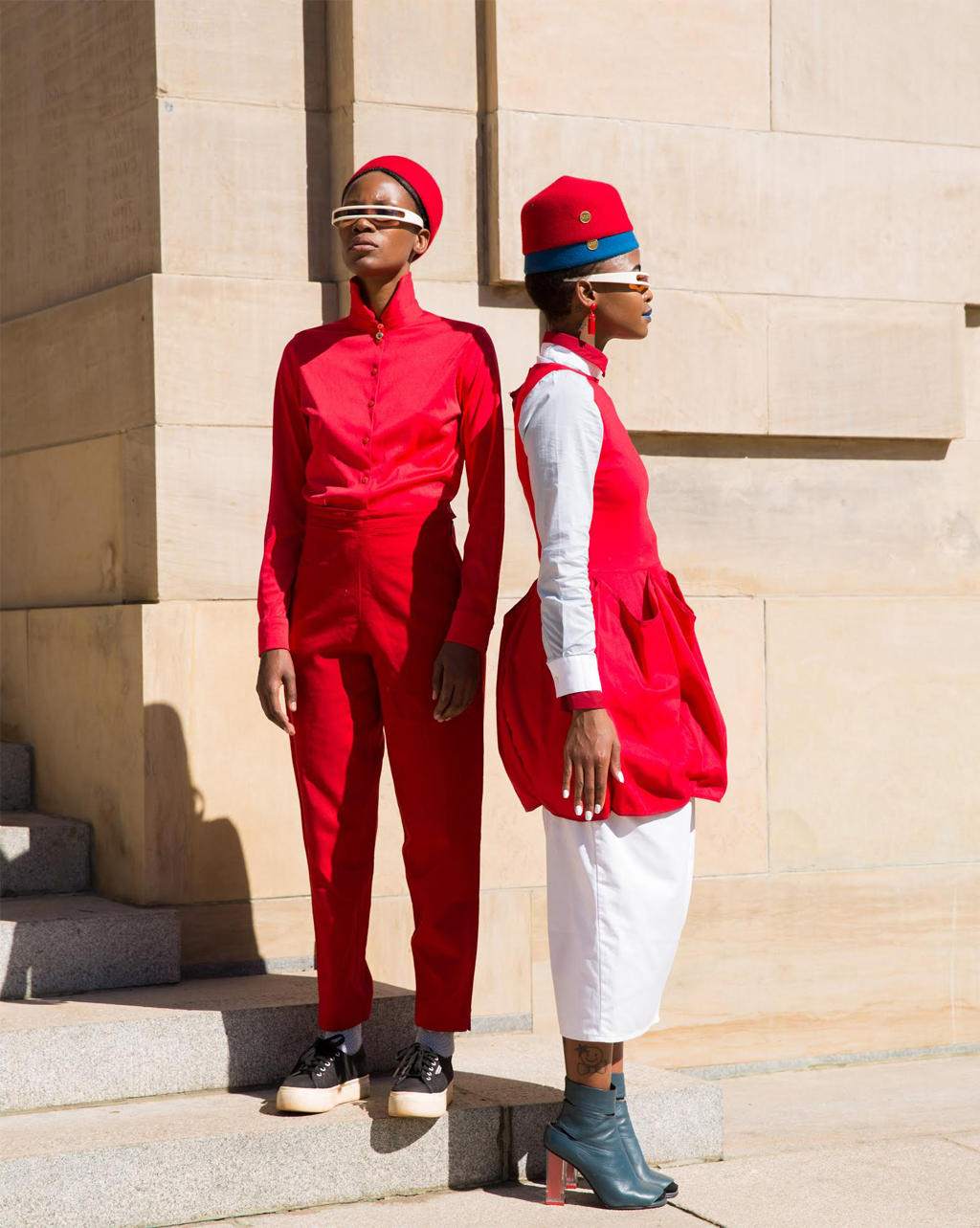 Photography: Simphiwe Mkhwanazi
Assistant: Trevor Stuurman
Creative Direction: Trevor Stuurman and Dear Ribane
Design: Jana + Koos
Models: Trevor Stuurman
Manthe Ribane
Kay Kay Ribane
Tebogo Ribane
Kwena Baloyi