The exhibition Zanele Muholi portrays the 'agony and ecstasy' of existing in a black queer female body, and the powerful nature of Zanele Muholi's navigation through the world as both an artist and a visual activist. The show features several monumental bronze sculptures, a new photographic series titled 'Somnyama Ngonyama (Hail the Dark Lioness)', and retrospective imagery and video work.
Dominated by self-portraiture, the exhibition presents the artist's personal reckoning with themes of sexual pleasure and freedom, inherited taboos around female genitalia and biological processes, gender-based violence and its resultant trauma, pain and loss, sexual rights and biomedical education. The show is also, in part, a response to South Africa's ongoing femicide, the stigmatisation of LGBTQI+ communities and the proliferation of gender-based violence, and particularly the 'curative' or 'corrective' rape of black lesbians.
'Somnyama Ngonyama (Hail the Dark Lioness)' is an ongoing self-portrait series the artist began in 2023, and one that 'refuses the exoticising gaze' by utilising items such as toothpaste mixed with Vaseline as lipstick or an assembly line of clothing pegs forming a headpiece as an act of performance. In addition to this new offering, Muholi features the photographic series 'Being (T)here, Amsterdam', which documents an intervention that Muholi undertook in Amsterdam's Red Light District during their Thami Mnyele Foundation Residency in 2009, depicting the artist as a sex worker wearing umutsha (an isiZulu beaded waist belt) and a black satin corset, posing in a window. The whimsical 'Amanzi (Water)' series, meanwhile, documents the artist submerging in a tidal pool, exploring euphoric release and freedom.
As the largest presentation of the artist's new sculpture to date, the show is also a three-dimensional expansion into bronze as a commemoration of familial origins, black women and LGBTQI+ individuals' contributions to art, politics, the medical sciences and culture. One sculpture depicts Muholi as a mythical being emerging from a body of water, carrying on their head a vessel embellished with breasts. Another depicts a large-scale uterus, which the artist describes as a 'self-portrait of being'. Noting that the uterus is a 'rite of passage that is common to all of us', regardless of gender, class or race, they say, 'The uterus is my signature, it is my DNA, where I come from. To raise the uterus as a deified form is to give honour where shame, violence and misinformation have plagued the organ for centuries.'
The exhibition is on at Southern Guild in Cape Town until 17 August 2023.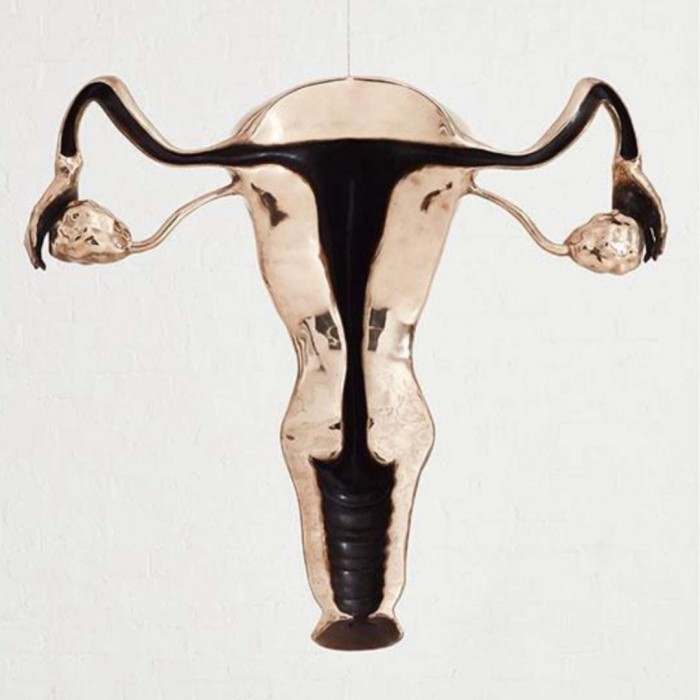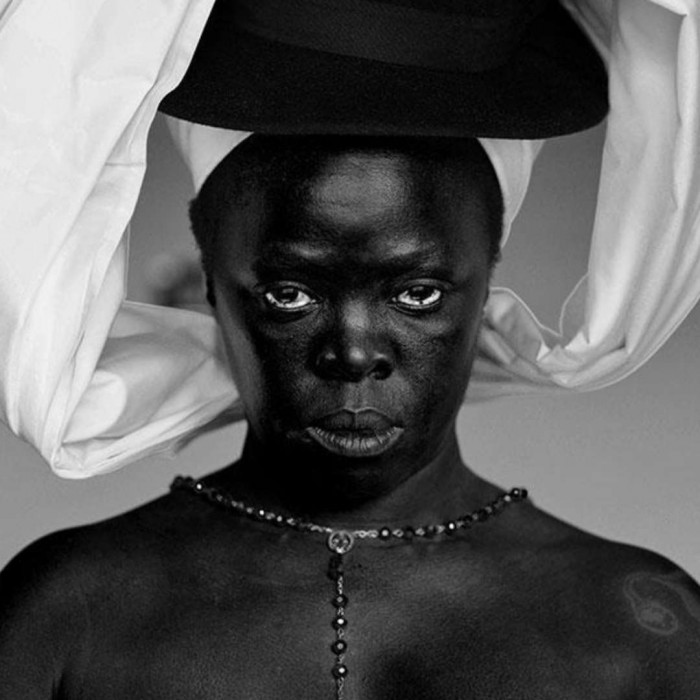 Read more
Photograph: Southern Guild.