StoneCycling was founded in 2013 by Design Academy Eindhoven graduate Tom van Soest and entrepreneur Ward Massa. The idea behind StoneCycling formed while van Soest was exploring sustainable construction methods during the course of his studies.
He observed how much building debris would simply be shipped away to landfill sites after an old building was demolished. Van Soest then started experimenting with ways to revive construction refuse such as crushed ceramic, glass and discarded clay to make them eligible to build with once again.
Reusing materials in this way diverts a huge amount of waste that would have ended up at garbage dumps and it minimises the costly demand of manufacturing new bricks from scratch.
Today, StoneCycling provides a WasteBasedBrick, a variable brick model that can be made with different ingredients according to whatever is available locally and whatever is suitable for the future building. Van Soest and his colleagues experiment with new iterations of the WasteBasedBrick in a laboratory in Limburg, sourcing materials for it in a radius of about 100 kilometres.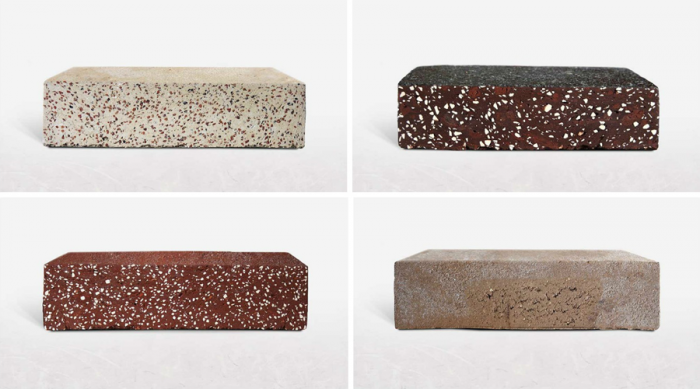 One of the company's recent projects was a private home in the city of Rotterdam which was designed in collaboration with Architectuur Maken firm in 2015. The house was constructed entirely out of WasteBasedBricks and approximately 15 000 kilogrammes of debris material went into its creation.
Wanting to take on a more avant-garde project in addition to the residential one, StoneCycling recently worked with design firm Studioninedots to create the TrueTalker installation. It is a conical sculpture of bricks with a large fireplace at its heart – a public pavilion in Amsterdam where people were invited to relax and exchange ideas.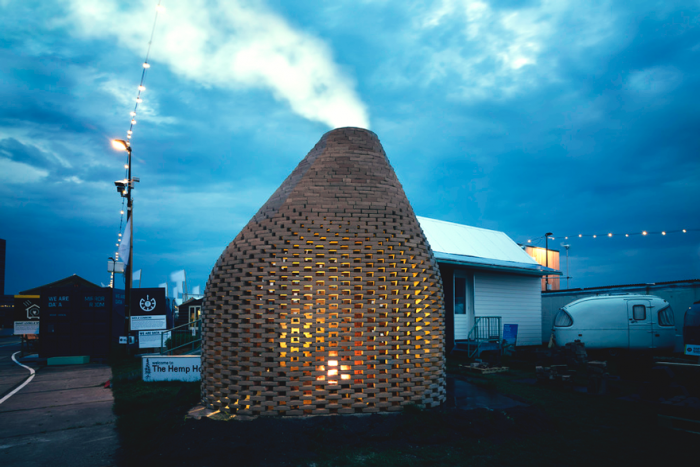 Van Soest's brick-making recipes remain under tight wraps to this day, as StoneCycling has manufacturing processes that are tailor-made to accommodate unique ingredients and quantities. Some of the WasteBasedBrick's versions include 'Aubergine', 'Salt', 'Truffle' and 'Wasabi'.
StoneCycling's products have food-inspired names that suit the unusual texture and colouration of each kind of brick. For example, the Rotterdam residential home was built with the 'Caramel' brick which has a high amount of reddish clay in its makeup to fit into the style of neighbouring buildings.