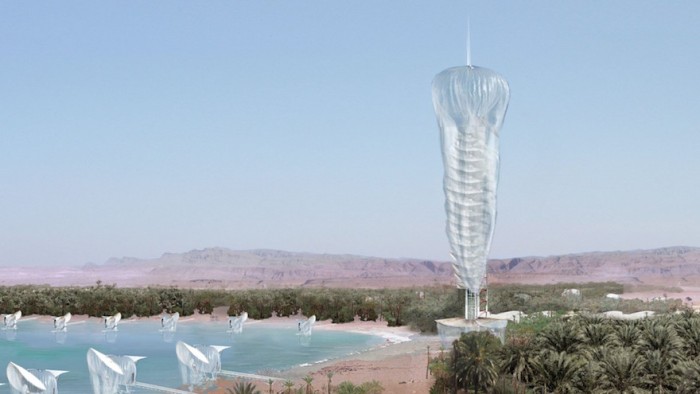 Architecture firm Philippe Barriere Collective (PB+Co) have proposed a new, unusual addition to the cityscape of Al Ain, Abu Dhabi's second largest city. Known as the Garden City due to its greenery, Al Ain could host a medical centre unlike any other. The tower features a transforming veil that shelters the building like a loose cape.
According to the firm, the shielding layer generates a buffer air zone that protects the building facade from the outside heat. The parachute veil is layered over a super-pressure balloon which crowns the tower. The size of the balloon changes according to needs, allowing the buffer air zone to increase in size or retract.
Built within an oasis, the medical centre would include integrated dental domes, a healing clinic and individual bungalows for patient's private residence.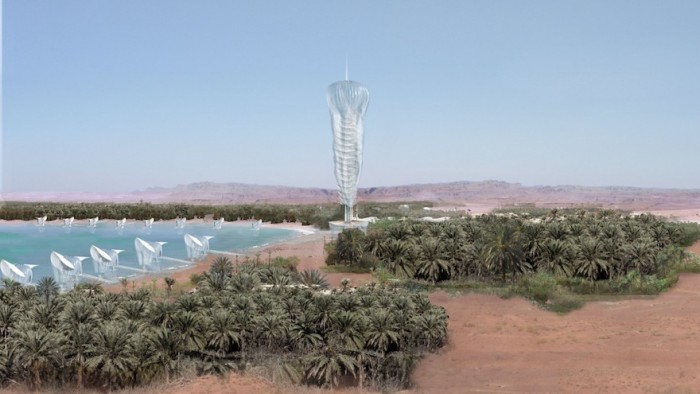 The project took 8 years to develop and could only be partially published in 2016. According to the firm, architecture must respond to contextual needs.
"In the face of environmental crisis and globalisation, architecture is becoming indispensable as an instrument to reconcile man with his (cultural, social and environmental) milieu, by either re-investing in this milieu to mitigate the structural deficiencies and/or by fostering its recovery," the firm added.