The American Museum of Natural History's latest addition, the Richard Gilder Center for Science, Education and Innovation, was designed by architecture firm Studio Gang to spark curiosity and exploration. The New York City building, which opened to the public on 4 May 2023, has a striking organic design informed by the natural paths carved by wind and water into landscapes, as well as the forms that water etches in icebergs.
'The architecture taps into the desire for exploration and discovery that is so emblematic of science and also such a big part of being human,' says Jeanne Gang, the founder and lead architect of Studio Gang, of the design's intention to share the excitement of scientific discovery and learning about the natural world.
Accessible via the entry point and central atrium, the new centre features exhibition galleries, an insectarium, a butterfly vivarium and a five-storey collection of more than three million scientific specimens, as well as an expanded research library, classrooms, learning labs and educational areas. The sunlit central atrium, much like the rest of the building, is seamlessly defined by huge arching walls, bridges and caverns that invite exploration, creating more than thirty connections between the Gilder Center and the American Museum of Natural History at large.
'When you step into the Gilder Center, you immediately feel a sense of wonder,' says Gang. 'You can glimpse the different exhibits and see how to move between them. The building invites you on a journey towards deeper understanding, sparking your curiosity and helping you find the amazing organisms and knowledge inside.'
Much of the centre was constructed by spraying structural concrete directly onto rebar without formwork — a technique known as 'shotcrete' that was invented by Museum naturalist and taxidermist Carl Akeley — and finished by hand to achieve an organic look. The facade of the building is clad in pink granite, the same stone used for the museum's entrance on Central Park.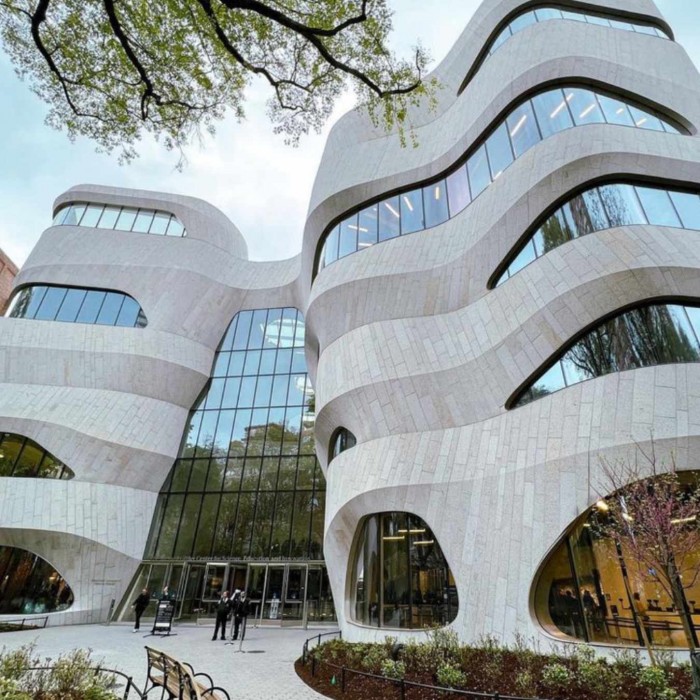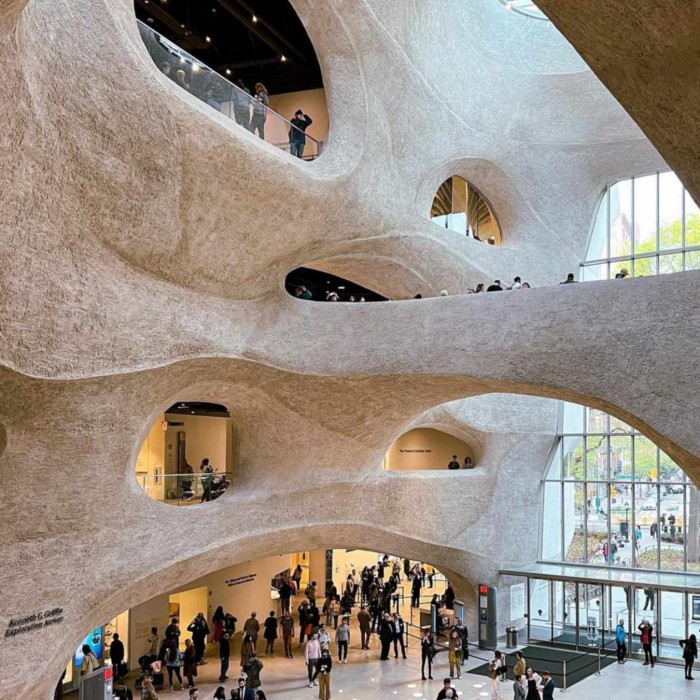 Read more
Photographs: American Museum of Natural History, Iwan Baan.