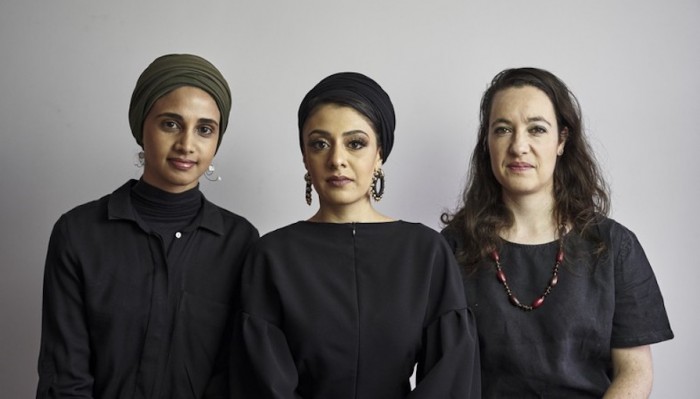 It was announced in early 2020 that Johannesburg-based collaborative architectural studio and all women team, Counterspace will be designing the iconic Serpentine Pavilion for 2020/2021. Directed by Sumayya Vally, Amina Kaskar and Sarah de Villiers the structure is set to be a luminous space that focuses on the social dimensions of architecture.
The famed Serpentine Pavilion in London is a temporary structure that changes each year under a new architect's vision. The 2020 iteration (which will open in 2021) will be built from bricks made up of recycled construction waste and sustainable cork. The different shapes and grades of these materials are meant to represent London's many migrant communities.
The pavilion was set to launch in June, coinciding with the Gallery's 20th anniversary but due to Covid-19 it was postponed.
When it comes to the construction process, the team will be using cork and bricks made of recycled construction waste to build this year's Pavilion. Both are sustainably sourced materials with the bricks producing just a 10th of the carbon emissions of standard fired bricks.
"The pavilion is itself conceived as an event — the coming together of a variety of forms from across London over the course of the pavilion's sojourn," said lead architect Sumayya Vally in an interview with Dezeen. "These forms are imprints of some of the places, spaces and artefacts which have made care and sustenance part of London's identity."