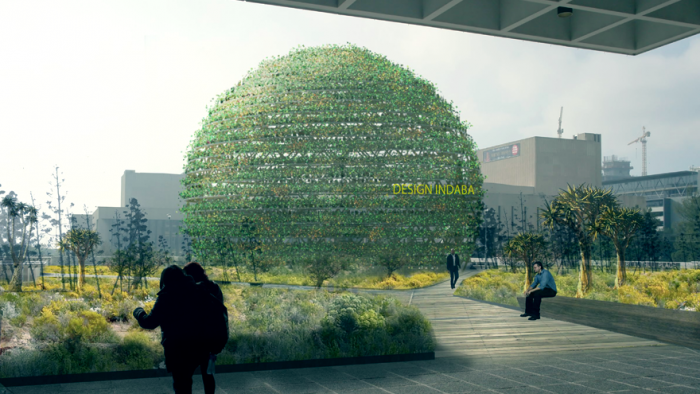 Luthuli Plaza in Cape Town is set for an exciting transformation at the hands of LOLA Architects and Design Indaba. The plaza is named after South African Nobel Peace Prize winning struggle stalwart, Albert Luthuli.
It was built as a way of connecting the transport hub where people catch taxis, trains and busses to the Artscape precinct. But now the Luthuli Plaza stands gray and mostly unused.
Rotterdam-based landscape architect Peter Veenstra, in collaboration with bamboo building guru Olav Bruin of Nomadic Resorts, is planning to revamp the drab plaza and give the City of Cape Town a jewel of green to add to its crown – the Dome of Plants. He imagines the dome forming a centrepiece in an urban public garden that starts at the Cape Town taxi rank and ends at Artscape.
Today, Veenstra shared his vision for the innovative dome project on the Design Indaba Conference stage.
In a bid to revamp the largely stagnant and grey Luthuli Plaza, the Dome of Plants will at once serve as a beacon of sustainable design for the city and be a functional venue where public forums, lectures and performances can take place.
It will be constructed with natural materials such as bamboo, wood and fynbos plants like Spekboom which is known for its hardiness and ability to convert carbon dioxide into clean oxygen. Cape Town is in a water crisis, and Veenstra says the dome will be fed by purified urine from the bureaucrats working in the Cape Town Civic Centre building, right behind the dome's proposed location.
Inside this vegetated shelter, there will be 175 square meters of indoor space, complete with amphitheatre-style seating, stage and podium. Together they offer space for discussions, events, workshops, exhibitions, meetings, lunch and a quick coffee outside the big institutions, accessible for everyone.
It is an attractive venue that can contribute to the cultural life of Cape Town. At night, the site will transform, casting a soft green glow on Luthuli Plaza. The designers aim to revitalise this part of Cape Town and bestow it with a meaningful purpose for citizens to enjoy throughout the year.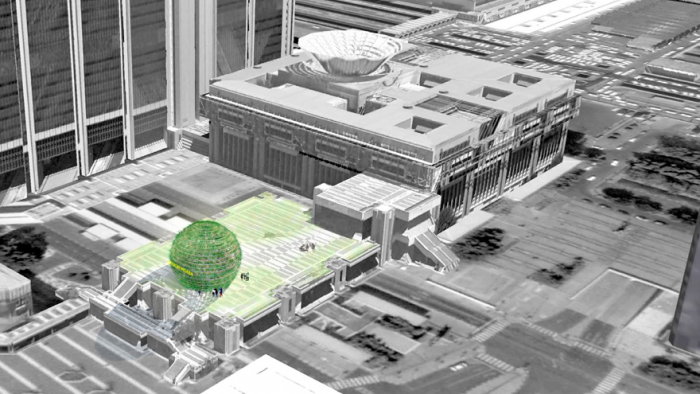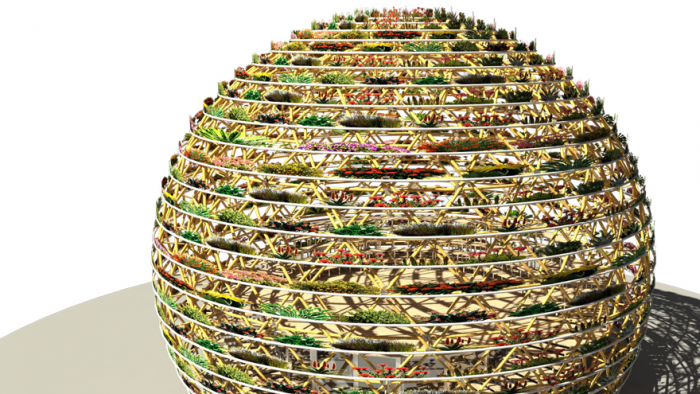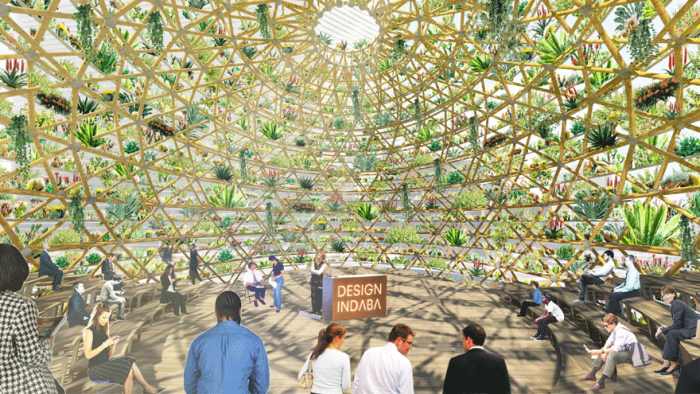 Watch the Talk with Peter Veenstra
Talks
• Duration: 00:33:08
•
17 Aug 18