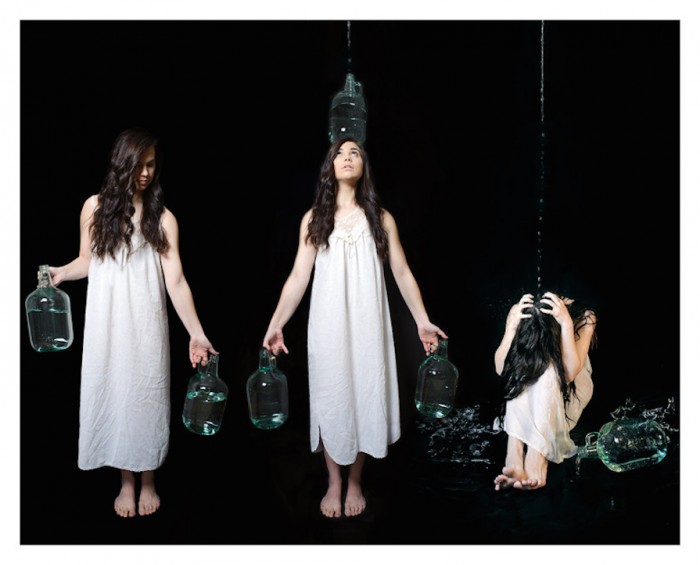 Publicly dealing with mental disorders can be a daunting prospect. But in the photo series, My Anxious Heart, photographer Katie Joy Crawford found power in the physical representation of anxiety and depression.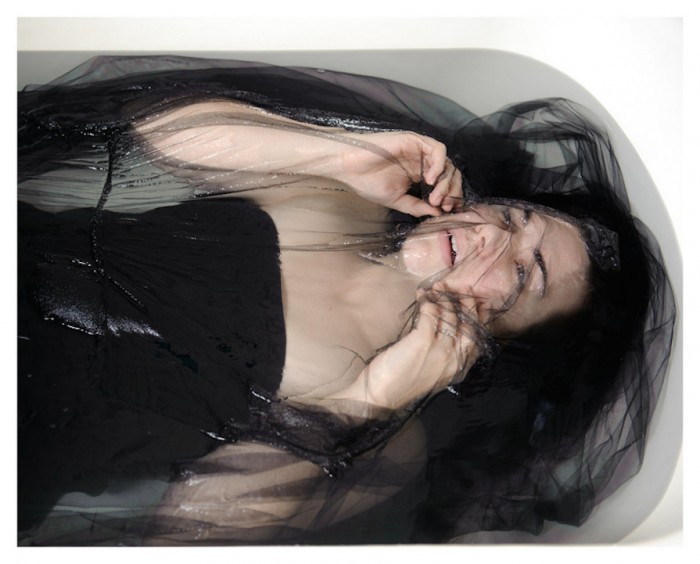 In a blog post Crawford wrote about the project, she described the photo series as a way to finally capture her internal struggle and bring what has been in the dark to light.
"As I have carried anxiety for the majority of my life, I've chosen to photographically depict this battle and its constant presence. Since it is within my own mind where anxiety is born, I have decided to interpret my roles as both instigator and victim through self-portraiture," she explains.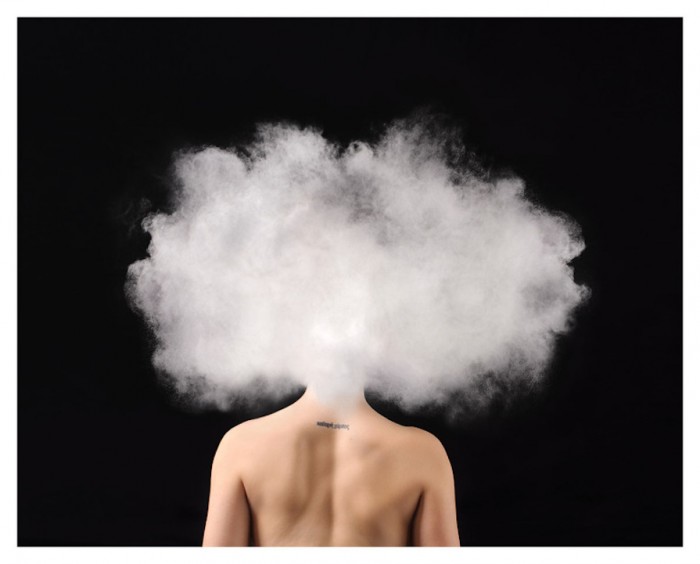 The photographer had her first panic attack at the age of eleven. She was diagnosed with depression and anxiety soon after, and by 13-years old, Crawford was prescribed anti-depressants. What we see in these photographs is Crawford's exploration of how emotionally and physically draining a disorder can be.
For her this photo series was about building an understanding with her audience, "Through this body of work, I am visually interpreting my own emotional and physical journey so that others may be able to understand this weight that so many bears in our society," she says.
"My interpretation of these symptoms through my images aids in the explanation of how true anxiety has the capability to drain every last drop of aspiration."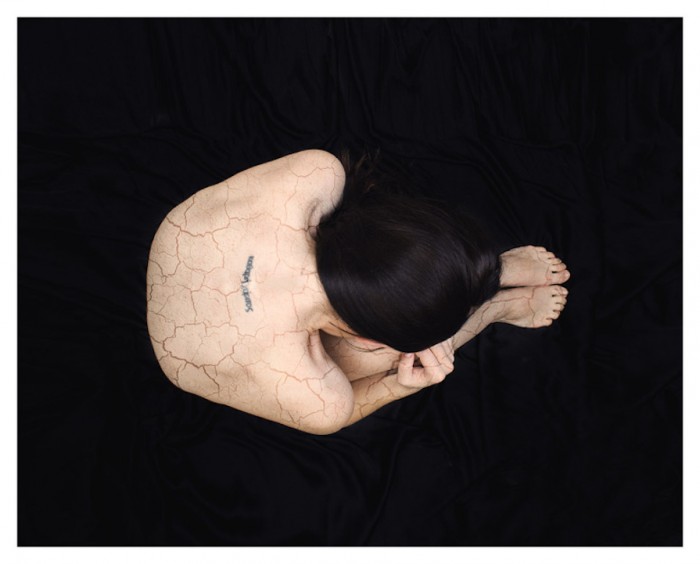 How the photographs were captured was also very important for Crawford. She interpreted her journey using black objects and materials, which to her, symbolise the immobilising effect her disorders have had, from her physical complications such as dizziness or lightheadedness to examining how even more damaging the emotional effects can be.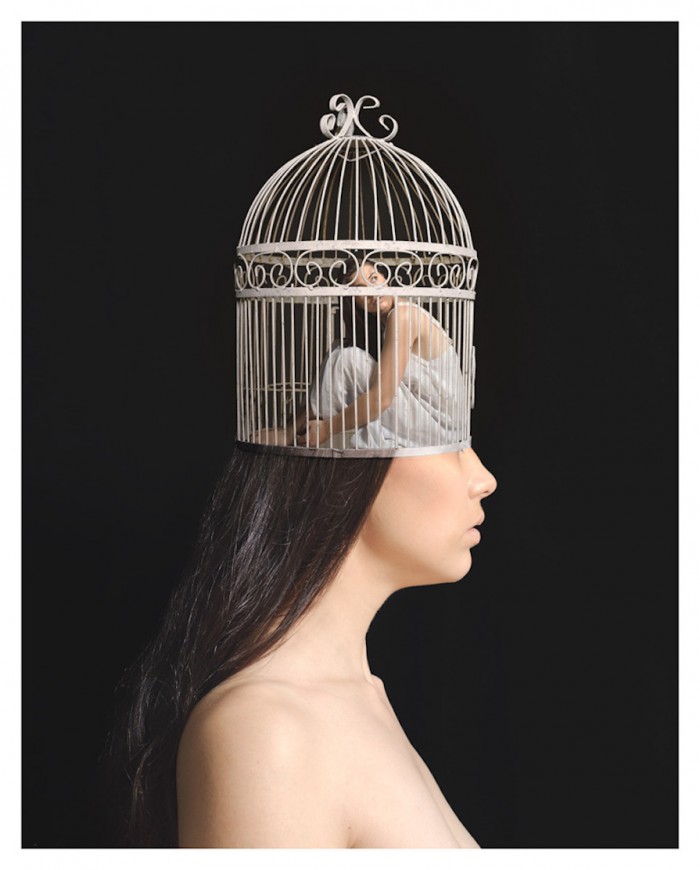 According to Crawford, it was important for her to manipulate the images after they were taken to inject a level of surrealism into her portraiture.
"By providing these surreal images as expressions of anxiety within a realistic portrait, the viewer is guided through the internal and external struggle of a person living with this disorder. Using my own stories and experiences, I am capturing the raw essence of anxiety," explains Crawford.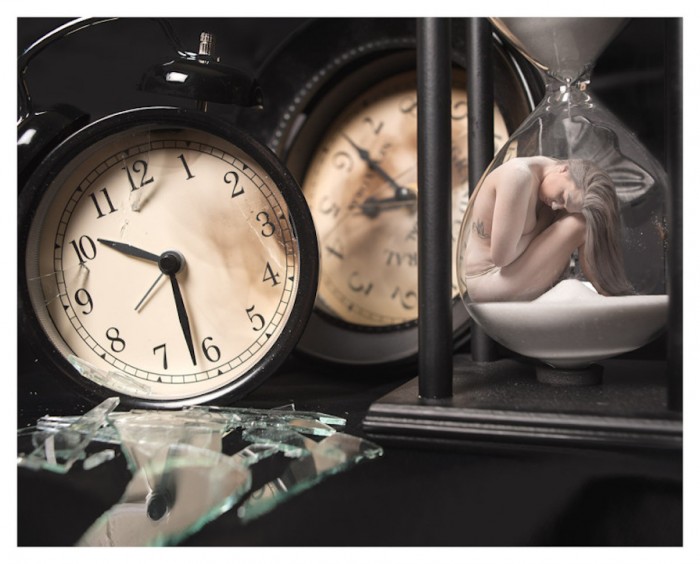 In some of the images, objects are prominent figures. The photo series, which was part of Crawford's final college project, has become so much more. My Anxious Heart helped develop into a blog, where Crawford herself has garnered a following.
Called Valued and Loved, the blog further documents her thoughts and advice surrounding mental health.
Read more:
Woebot: A smart, accessible mental healthcare solution

On designing spaces with people's mental health in mind
New audio & text system could detect depression in everyday conversations