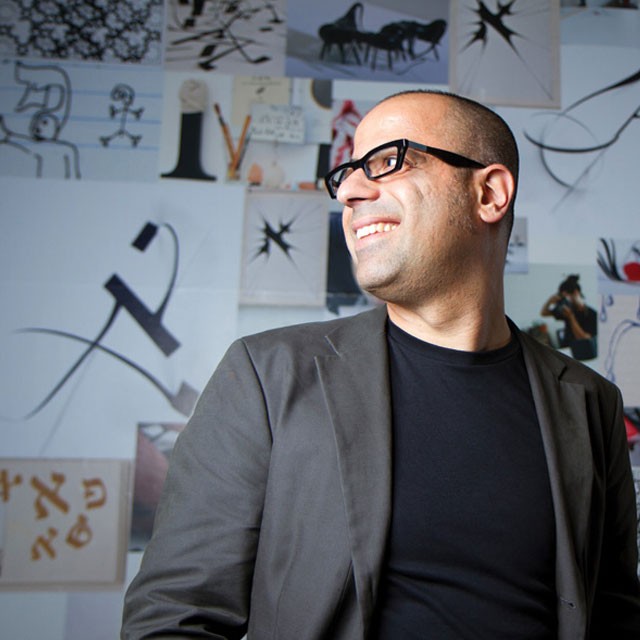 Oded Ezer, described as a "master of inventive Hebrew lettering" by Michael Bierut, recently briefed his students to design a Hebrew version of a Latin/Arabic/Japanese brand logo, or – as Ezer explains the project – "literal typographic translations".
"By investigating and understanding the very basic structures and architectures of the Hebrew letters, the task was to match – stylistically – the two languages, but without forcing the Hebrew to look like English, Arabic or Japanese letters."
The results are familiar yet mysterious explorations of type, evocative of Joseph Brodsky's claim that it is poetry that is gained in translation.
"It sounds easy, but it's not," says Ezer. "The students simply did a very good job here."







All works done at Oded Ezer's advanced typography class at H.I.T (Holon Institute of Technology), Visual Communication Dep., Israel
Credits:
Al Jazeera (Hebrew version) done by Oded Ezer as a demonstration for the students.
Students 2012:
Zaytoon (Hebrew version) by Doron Baduch
Alice in Wonderland (Hebrew version) by Doron Baduch
Disney (Hebrew version) by Daniela Geigner
Leffe (Hebrew version) by Ben Gilboa
Pinterest (Hebrew version) by lizzy Ezra
Elaf (Hebrew version) by lizzy Ezra
Lübzer (Hebrew version) by Hadar Tal Yosef
Walkman (Hebrew version) by Dana Levy
Pokemon (Hebrew version) by Doron Porat
Students 2010:
IBM (Hebrew version) by Rotem Dayan
NY Times (Hebrew version) by Michal Shani
Sega (Hebrew version) by Ziv Feldman
Unilever (Hebrew version) by Tamar Roth
Carmel (Hebrew version) by Stav Axenfeld
Hallmark (Hebrew version) by Orly Dekel
Watch the Talk with Oded Ezer