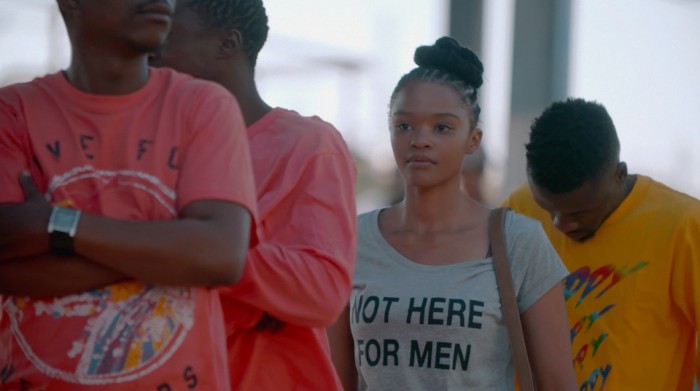 Across the world, domestic violence and abuse against women are on the rise. These artists use their public platforms to address issues of women abuse and violence.
KwaDukuza: A music video that addresses taxi violence in South Africa
Millions of people use public transport to go to work and school every day, yet taxi ranks in South Africa continue to be an environment in which sexual violence against women is prevalent. According to research done by ActionAid SA, 69 per cent of women who use public taxis and taxi ranks have witnessed violence and harassment.
South African filmmaker Lebogang Rasethaba collaborated with musician Mashayabhuqe KaMamba to create a mini film/music video that addresses this issue of taxi violence in South Africa. The KwaDukuza mini film raises awareness about the violence and harassment women face when they use taxis.
Mashayabuqe's lyrics "madoda khuzani udlame, nathula nabuka isizwe sishabalala, asixoxeni" (Men speak up against violence, why the silence when our nation is perishing?) speak directly to men, which is refreshing considering the fact that sexual violence narratives typically blame and shame the victim.
Freshlyground's music video calls out leadership crisis in South Africa
The video provides a powerful social commentary about the current leadership crisis in South Africa. It starts with a definition of "Banana Republic", a political science term referring to politically unstable states where "certain elites in those countries… benefit themselves at the expense of their country's population and development".
Featuring imagery and clips of various social ills, including #RememberKhwezi (a televised silent protest against sexual violence following the death of rape victim Fezeka Ntsukela Kuzwayo), the music video is a striking reminder of the struggles South Africans are still fighting.
In an interview with EWN, lead singer Zolani Mohale says "the crisis that we have in our leadership right now... it feels like as artist we can't just continue to sit back and say nothing about this country that we love. I think people should just have a look at the video and just see what their feelings are around it".
UK singer Frances' animated film "Grow" addresses the isolating nature of abuse
The film, which uses a production technique in both 2D and stop-frame animation, is based on the real-life story of a domestic abuse survivor. It follows her as she goes about her day, transparent as a ghost and growing less visible with each frame. A silent victim of abuse, many of the video's other characters barely see her and the route she walks is well trodden.
According to The World Women 2015 (UN) statistics, about one-third of women worldwide have experienced physical and/or sexual violence at some point in their lives. In the most extreme cases, violence against women can lead to death; around two-thirds of victims of intimate partner or family related homicides are women. In South Africa, the brutal murder of a woman at the hands of her boyfriend inspired the #MenAreTrash movement, an outcry against abuse and domestic violence.
This artistic collaboration between director Gustavo Karam and musician Frances in the creation of this animation produces a powerful narrative that brings awareness to domestic violence and encourages victims to speak up and find help.