Graphic designer Richard Moir, aka Ninjabreadboy, is known for his simple lined illustrations that poke fun at various "South Africanisms". An exhibition of his newest work, Late Harvest, is currently on show at the Space Between Gallery in Cape Town.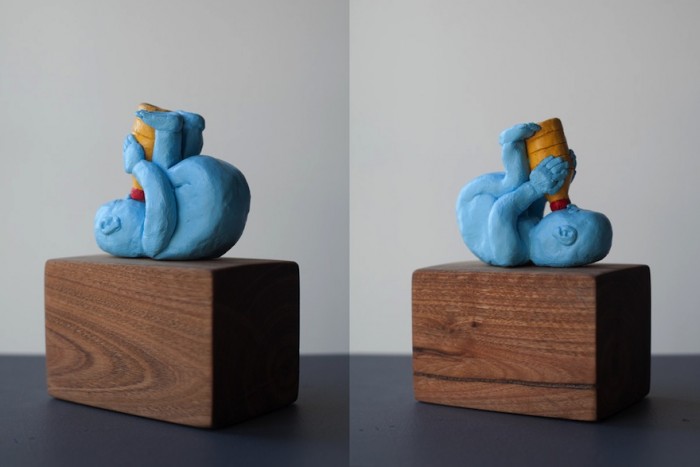 In this exhibition Ninjabreadboy explores how this theme is seen as characteristic of these communities and our acceptance of it as "a culture within a culture".
Ninjabreadboy spent six months travelling through many of the small wine-farming communities in the Western Cape like Paarl, Rawsonville, Wellington and de Doorns in order to capture the essence of the drinking culture that has farmworkers firmly in its grip. He particularly focusses on the contrast between the vision of rolling green vineyards forming sublime countryside scenes that are infected by a history of drinking and the destruction that comes with it.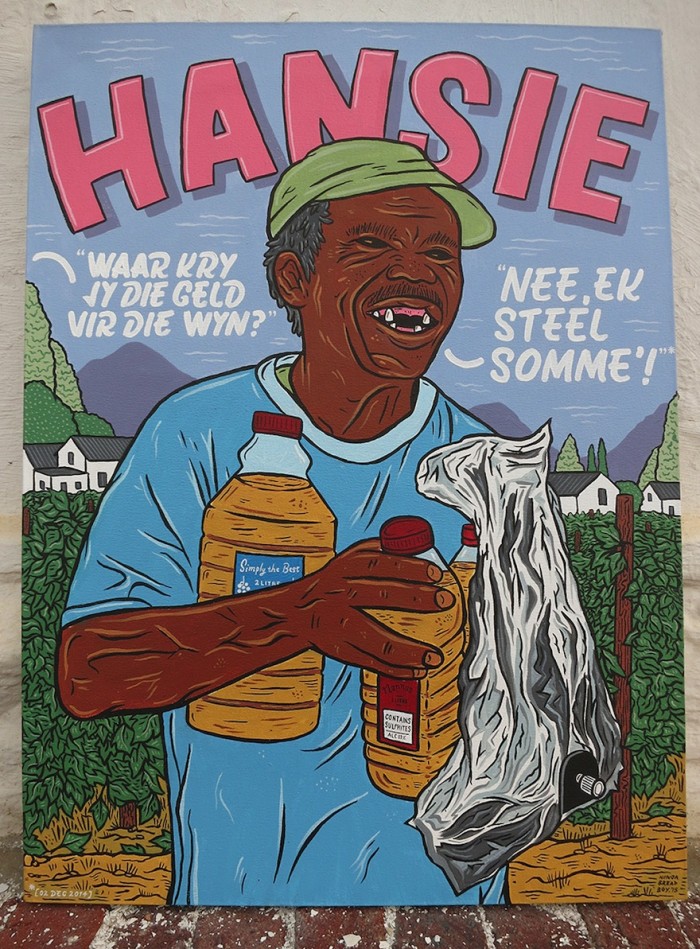 He uses various mediums and experiments with a couple of new ones to portray the dark theme. His signature illustrations and print "ads" depict the apparent pleasures of alcohol but the insight he gained into the devastation of the effects of alcoholism while visiting these societies seeps into his work and offsets a certain discomfort in the observer.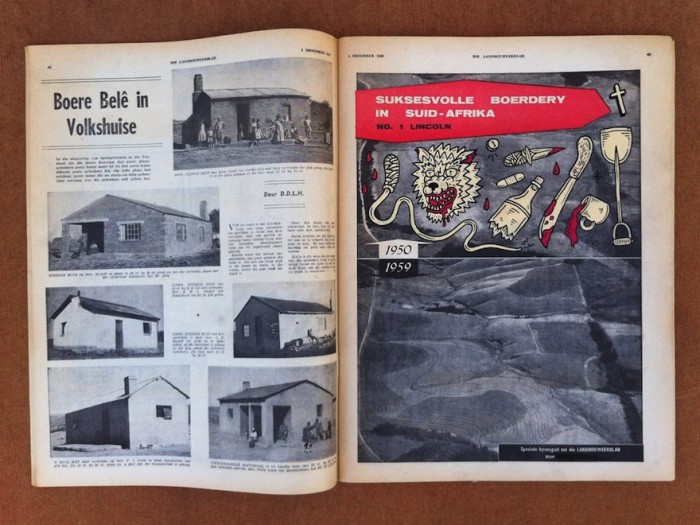 The theme was inspired by Ninjabreadboy's father whose alcoholism and subsequent sobriety led to a heavy involvement in helping people with drinking and drug addictions. It was he who noticed the seriousness of the drinking problem within the Western Cape farming communities. Late Harvest is an ode to his father's legacy of helping to combat the scourge of the drink in these communities.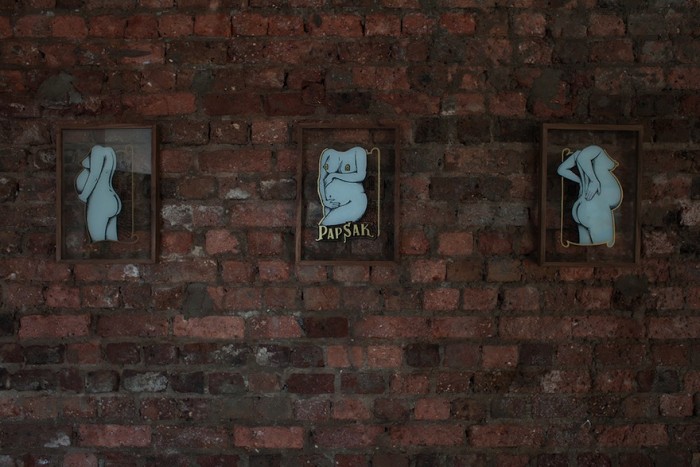 Late Harvest is on from now until the 10 July 2015 at Space Between Gallery in Woodstock.