Each year, Design Indaba goes on the hunt for South Africa's top design talent through its curated selection of Emerging Creatives, who are featured at the annual Design Indaba Expo. With a record number of applications for 2015, the curators had the near-impossible task of narrowing 262 applications to just 40 successful candidates.
From 3D fashion printing and community art projects to children's books and contemporary sewing patterns, the class of 2015 shows an exciting and forward-thinking mix of young designers.
These creatives will be showcasing their most innovative work at Design Indaba Expo 2015. See the full list of names here.
Here is a taste of what to expect from the fashion designers among the 2015 Emerging Creatives. The diverse aesthetic approaches of these three designers – Rich Mnisi, Kiara Gounder and Lukhanyo Mding – present a window onto the rich mix of influences at play in our local context.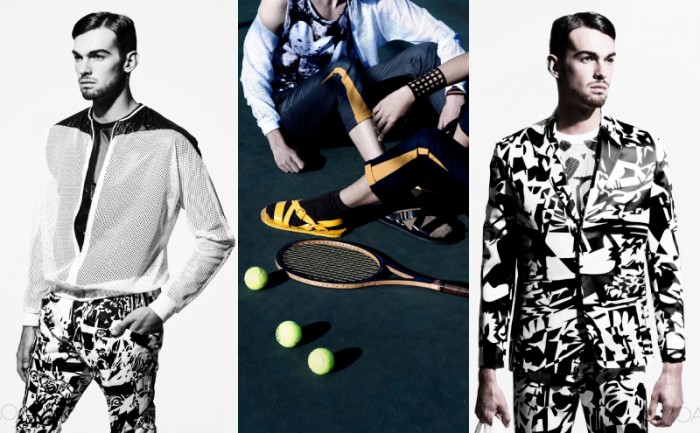 Rich Mnisi
Mnisi has a fashion design and business management degree from Leaders in the Science of Fashion (LISOF) and now runs his fashion brand OATH with business partner, Shane Childs. He uses visually textured prints on clean silhouettes in pop culture-influenced contemporary sportswear. Mnisi was one of four 2014 AFI Fastrack winners at Mercedes-Benz Fashion Week Johannesburg and was awarded the AFI Fastrack Young Designer of the Year at Mercedes-Benz Fashion Week Africa. At Design Indaba Expo 2015 he will showcase his new fall collection, created in collaboration with Trevor Stuurman.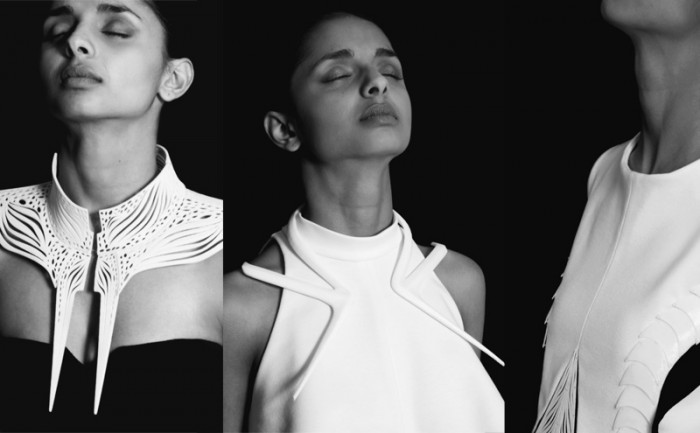 Kiara Gounder
A fashion design graduate of Durban University of Technology, Gounder's Digital Nature collection uses 3D printing to explore the concept of symmetry in nature. Her sculptural pieces are inspired by microscopic images of fossils, plants and insect cells, and offset by monochromatic structured garments with smooth, clean lines.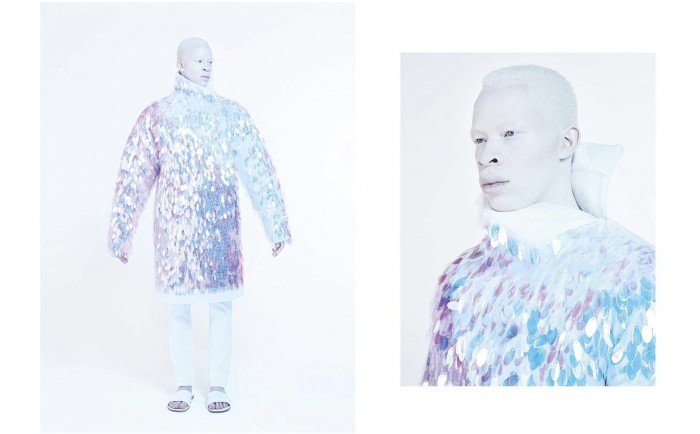 Lukhanyo Mdingi
While completing his fashion design degree at the Cape Peninsula University of Technology, Mdingi created two collections: Granite, which played on the theme of contrasts; and the more minimal Basics, featuring strong and distinct silhouettes. For his eponymous label, Mdingi's latest collection, Iridescence, is an avant-garde menswear range that uses sculptural volumes and unconventional materials such as neoprene, acetate and stretch mesh.