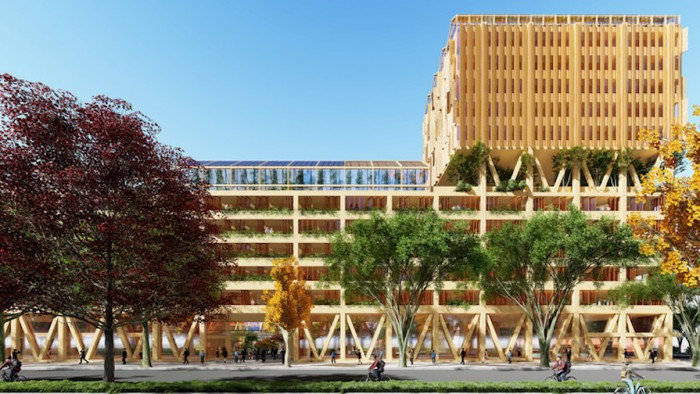 Developed by Studio Guallart Architects in Barcelona, this new post-COVID city, called 'the self-sufficient city definitely lives up to its name. Set to live in China's Xiong' and in a post coronavirus pandemic - the new city will be a place where people are able to produce a new living and create a new type of leisure.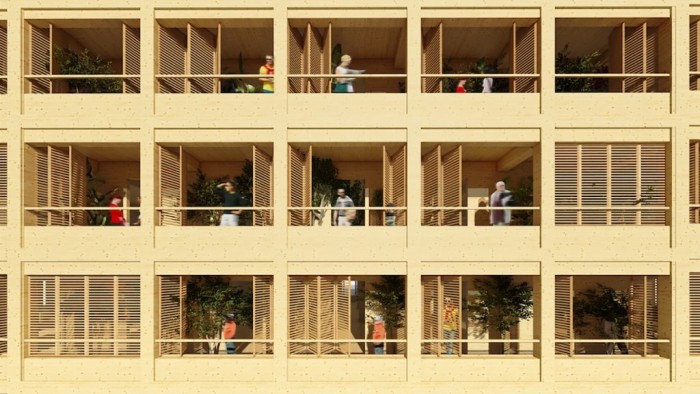 It will be built with mass timber and each building will be covered by greenhouses that will allow for the daily harvest of produce, enclosed beneath sloping roofs which collect solar energy.
The building will include offices, apartments, pools and more spaces.