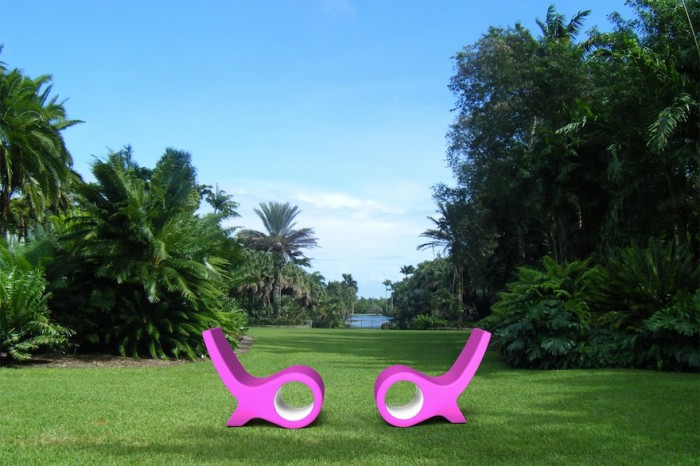 Fish Chair by Satyendra Pakhalé.
Satyendra Pakhalé is set to add a pop of colour to the Fairchild Tropical Botanic Garden in Florida, US.
The Indian-born multifaceted designer was recently invited by Fairchild's curator of design exhibitions, Cristina Grajales, to create a colourful installation for the lush gardens.
In partnership with Cappellini, an Italian design firm, Pakhalé is set to give his iconic Fish Chair a bright and bold makeover. The colour he opted for is an intense violet, which will see a strong contrast to the leafy greens present in its natural surrounding.
"While visiting the Fairchild Garden for the first time I was fascinated to see the tropical setting – especially those vividly coloured butterflies. With the Fish Chair in a limited edition 'viola' I intend to place an equally intense colour into the liveliness and opulence of this natural ambience," says Pakhalé.
Referred to as a "sensorial sculpture", the Fish Chair will invite the garden's visitors to take a rest in style, while enjoying the natural beauty of the tropical Fairchild Garden.
The installation will be situated in the Fairchild Garden from 6 December 2014 until 31 May 2015.