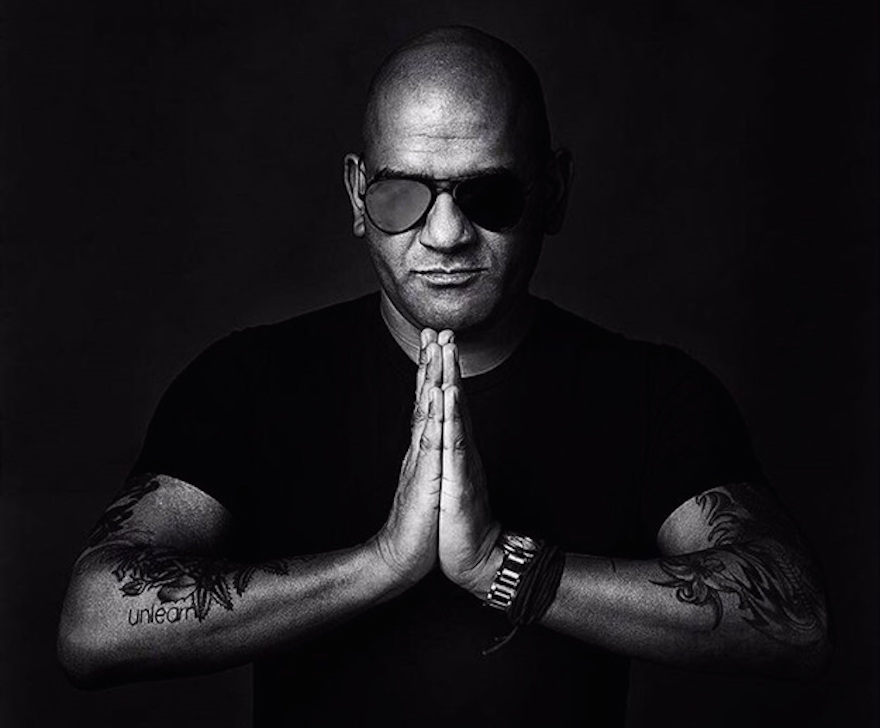 At last year's Loerie Awards, Nathan Reddy – chief creative officer and founder of GRID Worldwide Branding and Design – was inducted into the Loeries Creative Hall of Fame. An honour reserved for only the most illustrious and influential of creatives, the recognition should come as no surprise to those who keep their fingers on the pulse of South African creativity.
As a designer and CCO of GRID, Reddy has been responsible for the reinvigoration of some of the world's biggest and most iconic brands.
Working with the philosophy that "The World Doesn't Need Another Brand", he sees GRID as playing in the realm of culture as opposed to just design. They're more heavily focussed on disrupting tired approaches to brand design and are passionate about curating a sense of trust and comfort within their clients.
GRID's point of difference is nowhere better reflected than in the work Reddy and his team did for Marble Restaurant in Rosebank, Johannesburg. Tasked with developing an engaging, effective and, of course, visually stunning brand campaign for the high-end eatery, the attention to detail evident in the final product is astounding. From the menu to the logo and even custom packs of matches, everything they touch is bursting with imagination and elegance. It's little wonder then that their "Meat made luxury" campaign took home a Grand Prix award on the very first night of the Loeries last year as well as an D&AD award this week.
"There are four things in terms of culture that my team instills to get audiences to take notice of their brand," Reddy told Bizcommunity. "Inform me, entertain me, inspire me and, running through everything, it has to be beautiful."
Much of Reddy's other award-winning work is informed by a similar ethos and comparably rejects the stuffily traditional approach many other design and brand agencies take. His much lauded 2003 rebranding of the Apartheid Museum in Johannesburg was the winner of a Yellow Pencil D&AD Award, while an enormous amount of GRID's work – a total of 20 projects! – were shortlisted as finalists at the Loeries last year.
As for Reddy's induction into the award ceremony's Creative Hall of Fame, it's an honour that he accepts humbly – cognisant that despite his lengthy career, there's still so much more for him to learn and experience. For those who have been following his rise, though, it's about time.
Reddy, one of South Africa's most awarded brand specialists, spoke at the Design Indaba conference nearly 20 years ago at the age of 27.
Says Design Indaba founder and director, Ravi Naidoo: "On behalf of all of us at Design Indaba. I want to wish you hearty congratulations on this milestone achievement. It couldn't have happened to a better exemplar of the best of South African design than you."
In the years following South Africa's first democratic elections, there were many firsts, including the country electing its first black president and the project of finding a new identity for the country.
Watch the Talk with Nathan Reddy