Design Miami, described as the 'global authority for collectible design', is returning to Miami Beach in Florida for its annual design fair. Since launching its first fair in 2005, Design Miami hosts biannual events in Basel, Switzerland, and Miami Beach, Florida, where top galleries, designers and brands exhibit their collectibles.
This year's fair will explore the theme 'The Golden Age: Looking to the Future', with Italian curator Maria Cristina Didero taking on the role of curatorial director. The theme aims to explore design from the past and its influence on the design of the future.
Top galleries exhibit furniture, lighting and art objects across the event while a series of cultural programmes including lectures, panel discussions and networking sessions explore architecture, music, film and design.
Take a look at some of the exhibitions taking place at Design Miami, including one from South Africa's very own Southern Guild gallery that features a slew of Design Indaba alumni.
Southern Guild at Design Miami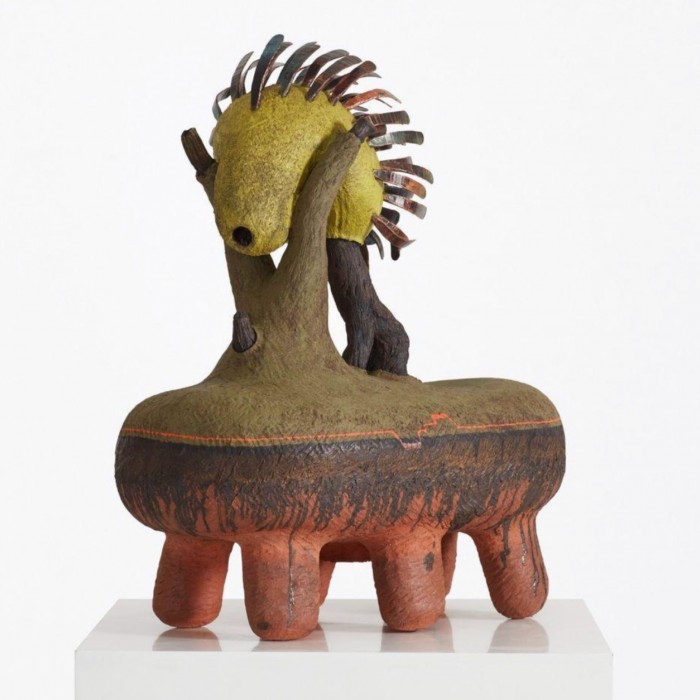 Eleven years ago, Southern Guild became the first African gallery to present at Design Miami. In 2022, the Cape Town-based gallery will be returning to Design Miami with Inkundla, an exhibition of handcrafted furniture and objects presented in an imagined domestic environment.
Inkundla features specially commissioned pieces by 16 of the continent's most celebrated artists and designers, including Zizipho Poswa, former Design Indaba Emerging Creatives Andile Dyalvane and Rich Mnisi, and former Design Indaba Conference speakers Nandipha Mntambo, Porky Hefer and Dokter and Misses.
FENDI presents Triclinium by Lukas Gschwandtner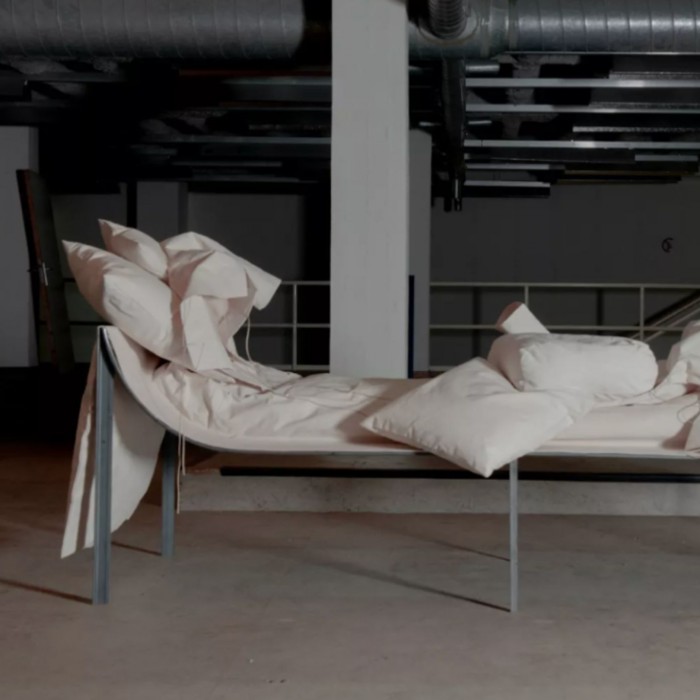 FENDI, in collaboration with Vienna-based artist Lukas Gschwandtner, presents Triclinium – a series of chaise longue chairs and a new iteration of his case study series Pillow Portraits.
Pillow Portraits, which consisted of wearable canvas sculptures referencing historical portraits of women reclining on furniture, is now infused with the history of ancient Rome (where FENDI was founded), its architecture and art.
Come Stai? A chair by Gaetano Pesce and Matthieu Blazy for Bottega Veneta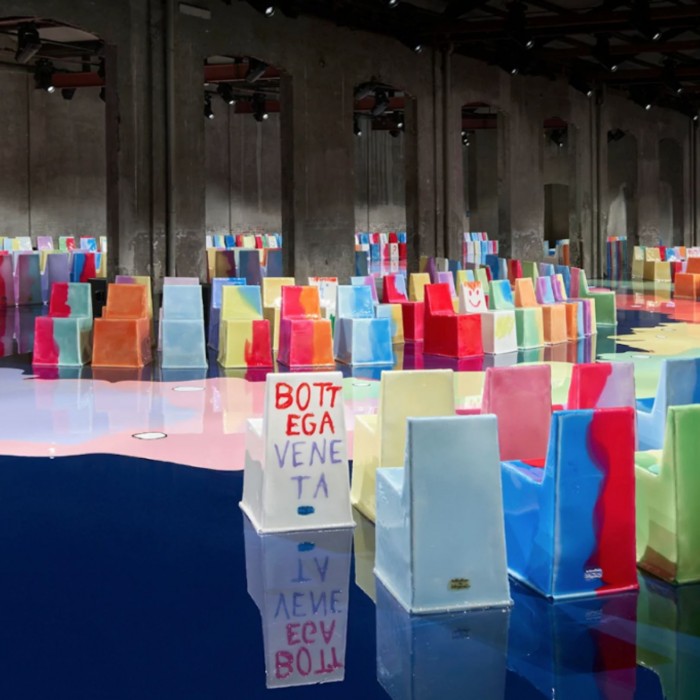 The Come Stai? chair exhibition is a creative collaboration between Bottega Veneta and designer Gaetano Pesce. Commissioned for the brand's Summer 23 fashion show, the chairs are alike in material but unique in colour and form, celebrating variation and diversity.
The chairs will be presented at Design Miami before being made available for purchase.
Find the full event programme online at https://inda.ba/3VflZn9.
Read more:
Range of playground-inspired installations.
Credits: Design Miami