Combining quality materials with technological innovation, Stefano Giovannoni's "Mouse" collection of luggage is the latest edition to the line of luxury goods manufactured by Italian company Fabbricapelletteriemilano.
Lightness, safety and aesthetic quality are the key features of Giovannoni's Mouse collection. The luggage is available in three different sizes, in spinning or upright models, or with wheels produced in Japan. Impact and scratch resistant, the Mouse exterior is available in five different colours, with the option of a matte or polished finish.
Mouse is part of Fabbricapelletteriemilano's "In the sign of movement" collection.
Watch the Trailer with Stefano Giovannoni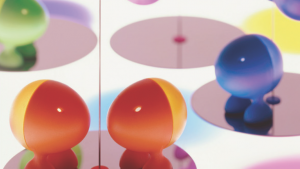 Trailers
• Duration: 00:01:22
•
9 Jul 15