Download
options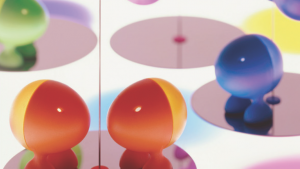 Download: Trailer: Stefano Giovannoni on how design is an expression of historical events
Click on a link to download the video file
Largely influenced by the merchandising and consumer society theories of French sociologist Jean Baudrillard, Italian designer Stefano Giovannoni takes a retrospective look at design as a reflection of various cultural and economic eras in history. With the example of hugely successful products he's designed for major brands, the accomplished industrial designer highlights how design is an extension of our socio-economic landscape.
Spanning the course of his career, Giovannoni first reverts back to the 70s when commercial industries had one focus – luxury. The tailored jacket, the Jaguar, the golden Rolex. These, Giovannoni says, were "status symbols" that the middle class aspired to.
The 80s marked the start of Giovannoni's career. It was a time of youth and working class movements who more concerned about being up to date with the style of a technologically advanced future. In reaction to this cultural shift, Girotondo – Giovannoni's most successful and profitable range for Italian homeware brand Alessi – was designed to appeal to a younger, in-trend audience. It was a simple but populist design that fitted into the mainstream movement of the time.
In the 90s a new consumer culture flourished in a burgeoning economic climate. This is when Giovannoni began working with plastic – an industrial material that could serve the market's rapid rate of consumption. He also brought colour into the picture with Alessi's Merdolini toilet brush and the Magic Bunny toothpick holder. For Giovannoni, colour was an indication of the happy and growing economy.
At the turn of the decade, things changed again. The financial crisis was reflected in a collective design language that saw a movement toward security and comfort. This meant less colour and more sustainable materials. Giovannoni's Mami kitchenware range for Alessi was the perfect expression of this. Its design reverted to simplicity in form and longevity in steel.
Off the back of this came globalisation, which kickstarted a wave of cross-cultural influences and a kind of creative enlightenment. Designers became inspired by foreign cultures, particularly Asia and Africa. Giovannoni's Orientales product line for Alessi was an expression of oriental culture in its representation of Chinese symbols and aesthetics.
Later on the technological revolution set a new standard for product design that merited innovation, ingenuity and engineering. Reflecting this shift, Giovannoni's more recent portfolio includes mobile phones, tablets, watches, cars – everything that has an electronic heartbeat.
After yet another financial crisis, design moves away from all the clutter and embraces nature. The preference of wood and other natural materials is aligned with the still prevalent eco-conscious movement. To echo this period, Giovannoni offers the example of his all-natural salon for L'Oreal and eco-friendly electric motorbikes for Yadea.
Watch the Talk with Stefano Giovannoni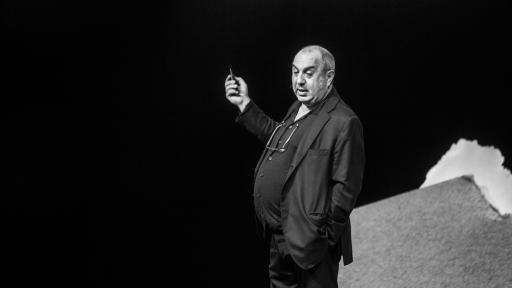 Talks
• Duration: 00:33:52
•
9 Jul 15