Dressed First chair by Stefano Giovannoni.
Stefano Giovannoni's Dressed First chair for Magis represents the combination of excellent design and technical innovation.
Taking inspiration from the Italian designer's First chair, the Dressed First collection is simple, elegant and durable. Suitable for indoor and outdoor use, the chair sets a modern tone to any space.
The Dressed First chair is made with an air-moulding technique from polypropylene and is reinforced with glass fibre making it lightweight while being extremely resilient. Finally, Giovannoni has incorporated a selection of Divina fabrics to cover the chairs for extra comfort.
The Dressed First chair is available in a range of colours and can be stacked one on top of another for easy storage.
Watch the Trailer with Stefano Giovannoni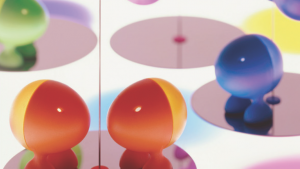 Trailers
• Duration: 00:01:22
•
9 Jul 15