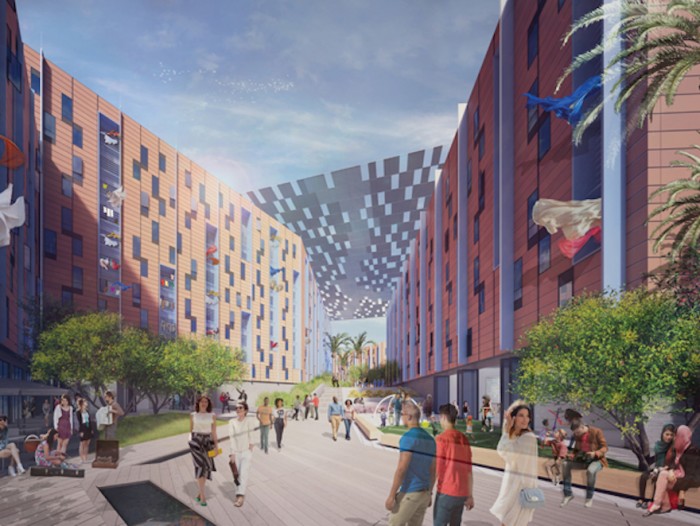 Inter-disciplinary US-based architecture practice, Mithun recently walked away with the 2015 Architecture at Zero Honour Award for its zero net energy student housing design, ESTUARY. Mithun has been practising sustainable design and urbanism since 1949 and strives to find a balance between natural environments and the built human world through its design thinking and innovative use of technology.
Now in its fifth year, the Architecture at Zero competition encourages sustainable and creative solutions focussed on zero net energy (ZNE) building with its annual site-specific challenges. The objective behind the competition is to ramp up development in ZNE architecture and design, in the face of global warming.
The Architecture at Zero judging panel were particularly impressed by Mithun's thoughtful attention to place-making and human experience in their project, which was designed for the University of California, San Francisco Mission Bay campus.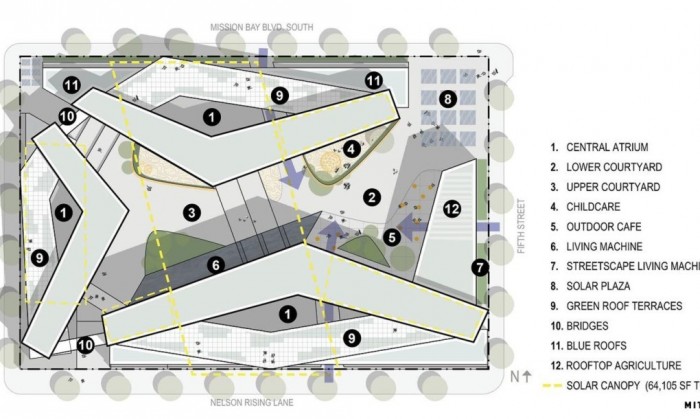 ESTUARY finds a balance between engineering and architecture. The design concept includes three residential structures with space for 750 students and a terraced courtyard that connects residents as well as the central energy and water systems below. Also included in the design are green roof terraces, a solar canopy that stretches across the site, rooftop agriculture and two living machines – an ecological sewage treatment that mimics the cleansing functions of wetland ecosystems.
In addition, Mithun says, "each faceted residential tower is arranged to offset individual unit views and optimize daylight harvesting and natural cooling, with residential units connected through internal atrium ventilation stack spaces."