Chinese artist and activist Ai Weiwei's latest solo exhibition, Making Sense, on at the Design Museum in London, is the first presentation by the artist as a commentary on design and 'what it reveals about our changing values'. 'This is an exhibition focused on a very specific concept: design. I had to think about how we use the space in the Design Museum as a whole, and the exhibition offers a rich experience of what design is, and how design relates to our past and to our current situation,' he says.
The exhibition includes new and historical works as well as five site-specific installations comprising hundreds of thousands of objects collected by Weiwei over the last few decades. The five are 'Still Life', 'Left Right Studio Material', 'Spouts', 'Untitled (Porcelain Balls)' and 'Untitled (Lego Incident)'. These collection-based works, which have never been seen together, are the result of the Chinese artist's ongoing fascination with artefacts, traditional craftsmanship, demolition and development. Three were created specifically for this exhibition, while the other two have never been on show in the UK before.
Weiwei's largest-ever work of Lego bricks, 'Water Lilies #1', is also on show at Making Sense. A re-creation of one of the best-known artworks by Claude Monet, the piece was made using 650 000 Lego studs in 22 colours. Notably, the Legos used in the artwork were donated to Weiwei by members of the public after Lego stopped supplying bricks to the artist because he had used them to create portraits of political prisoners.
A number of large-scale works are installed outside the exhibition gallery as well, so that all visitors to the Design Museum are able to experience Ai Weiwei's work, one of which is 'Coloured House' — the timber frame of a house that belonged to a prosperous family during the early Qing dynasty (1636-1912). Weiwei painted the house with bright industrial colours to create a combination of ancient and modern design elements.
Making Sense is on show until 30 July 2023.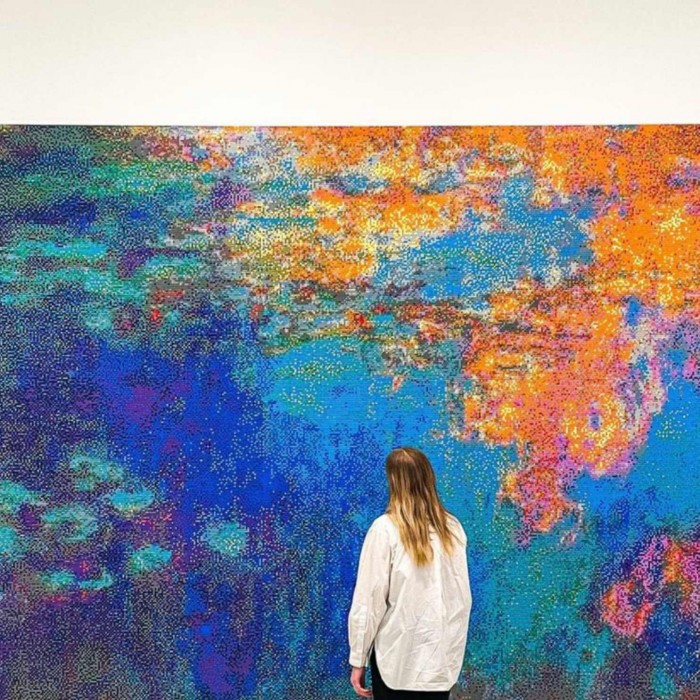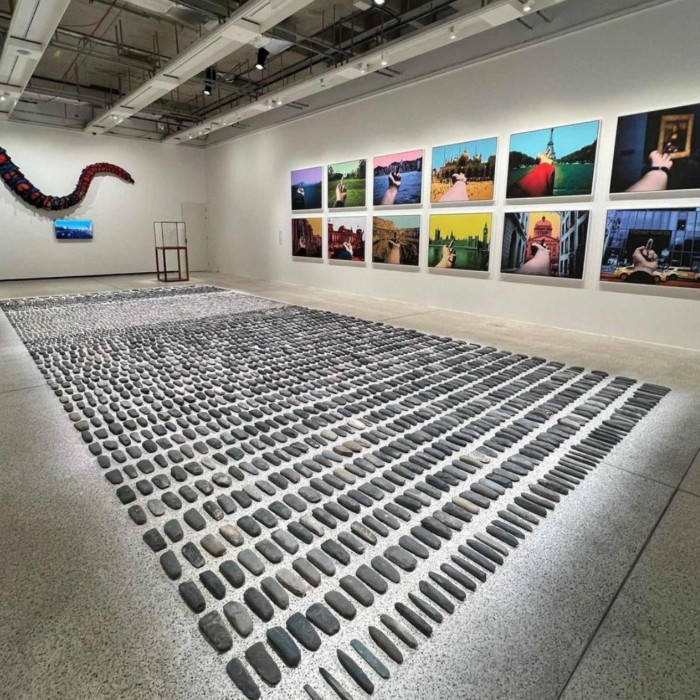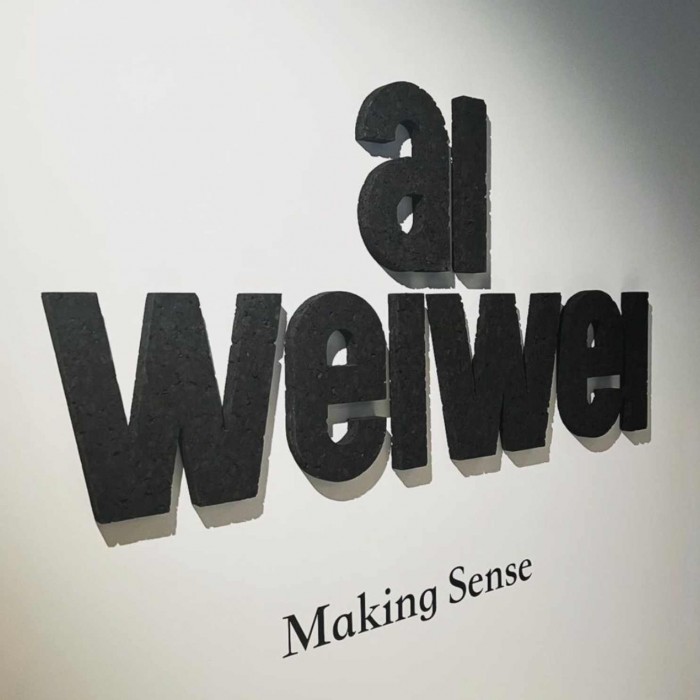 Read more
Artist Ai Weiwei turns salvaged refugee life jackets into a large-scale installation
Photographs: Ela Bialkowska, Ai Weiwei Studio, Rick Pushinsky.